Our favorite Bill Murray moments for his birthday
Bill Murray is a national treasure, which basically means he has us in his pocket no matter how flawed the character he's playing is. Think of "Groundhog Day" or "Rushmore" or his bit role in "Tootsie," or his full-scale acting brilliance in 2003's "Lost in Translation," which should have nabbed him an Oscar. In "On the Rocks," Murray teams again with his "Lost" director Sofia Coppola and together they make magic out of a seemingly simple premise.
Murray plays Felix, the jet-setting owner of a Manhattan art gallery who thinks it's his duty to seduce every beautiful woman who crosses his path, as if charges of sexism should concern only men of less wealth, humor and megawatt charm. Felix is a livewire on the party circuit, though something of a disaster as a family man. He is in New York to visit his daughter, Laura (a sensational Rashida Jones), who never thought much of Felix in terms of father material. It's his gift for womanizing that inspires Laura to reach out.
Here's the thing: Laura, a successful but creatively-blocked novelist living in Soho, thinks her husband, Dean (Marlon Wayans), is cheating on her. On returning from a business trip for his thriving management firm, a sleepy Dean mistakes Laura for another woman in bed. Worse, Laura finds another women's makeup kit in his suitcase. He says it belongs to his assistant, the sexy Fiona (Jessica Henwick). Would Dean really risk his life with Laura and their two adorable daughters for a fling? Cheers to Wayans for never playing Dean as a cliched do-badder.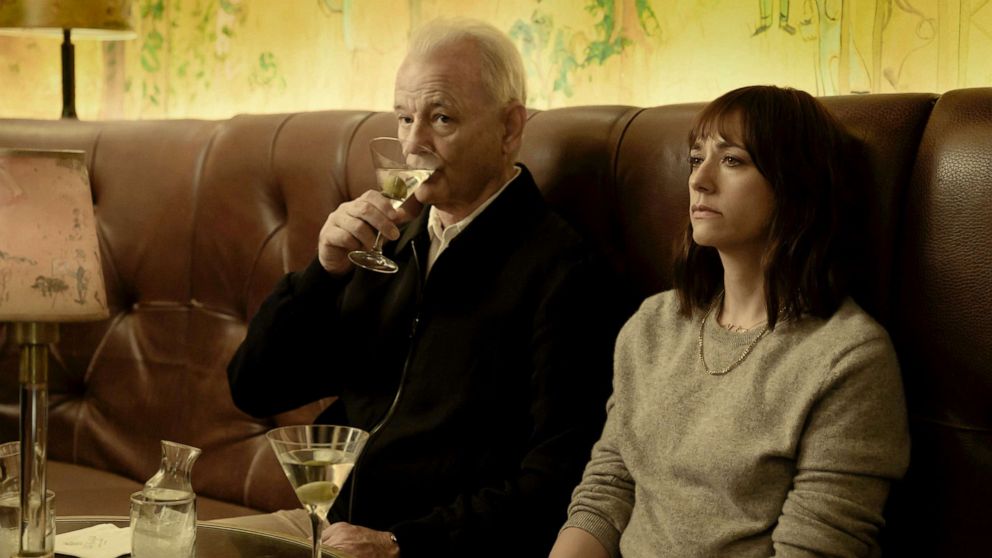 Enter Big Daddy, who decides he and Laura will stake out Dean as he moves around the city. Picking up Laura in his vintage red BMW, Felix plays detective in style, bringing along caviar to nibble on as he and Laura track Dean through Manhattan's most stylish haunts, including the Plaza Hotel which Felix tags as the best for infidelity since there are three streets exits.
It's a wisp of a plot, but Coppola uses her script as a blueprint to let Murray and Jones build a character study that manages to be both hilarious and heartfelt. Felix is slyly comic as he teaches his granddaughters how to bluff at poker. But he's not as suave at making Laura forgive him for years of neglect. It's high time that Jones, a TV staple on "Parks and Recreation" and "BlackAF," is recognized as the major actress she is. Her teamwork with Murray is a master class in comic and dramatic nuance.
Jones and Coppola both have real-life experience dealing with larger-than-life fathers, Quincy Jones and Francis Coppola. And that unforced intimacy raises "On the Rocks" far above the ranks of an escapist romp. No matter how father and daughter try to out-quip and out-fox each other, Coppola makes sure that their emotional bruises show through. Opening in theaters on Oct. 2 in advance of its streaming debut, "On the Rocks" is funny, touching and vital.
Download the all new "Popcorn With Peter Travers" podcasts on Apple Podcasts, Spotify, Tunein, Google Play Music and Stitcher.