"Schitt's Creek" should change its name to "Schitt's Sweep" after the 2020 Emmys.
The beloved Canadian show swept all of the comedy categories at this year's virtual awards show off the stage and took home most of the prizes -- everything from writing to directing and even the big Outstanding Comedy Series honor.
Cast members Eugene Levy, Catherine O'Hara, Dan Levy and Annie Murphy also dominated the acting categories, winning for their performances as the Rose family -- Johnny, Moira, David and Alexis, respectively.
"Schitt's Creek," which premiered in January 2015, follows the formerly rich Rose family as they find themselves forced to give up their lavish lifestyle and move to a town in the middle of nowhere called Schitt's Creek. While at first rejecting their new normal, they eventually adjust, reconnecting and rediscovering the love they have for one another.
The series, which gained massive popularity after streaming on Netflix, completed its six-season run in April, but is still the perfect binge-watch choice, COVID-19 pandemic or not.
Here are five things to know about America's favorite show, "Schitt's Creek."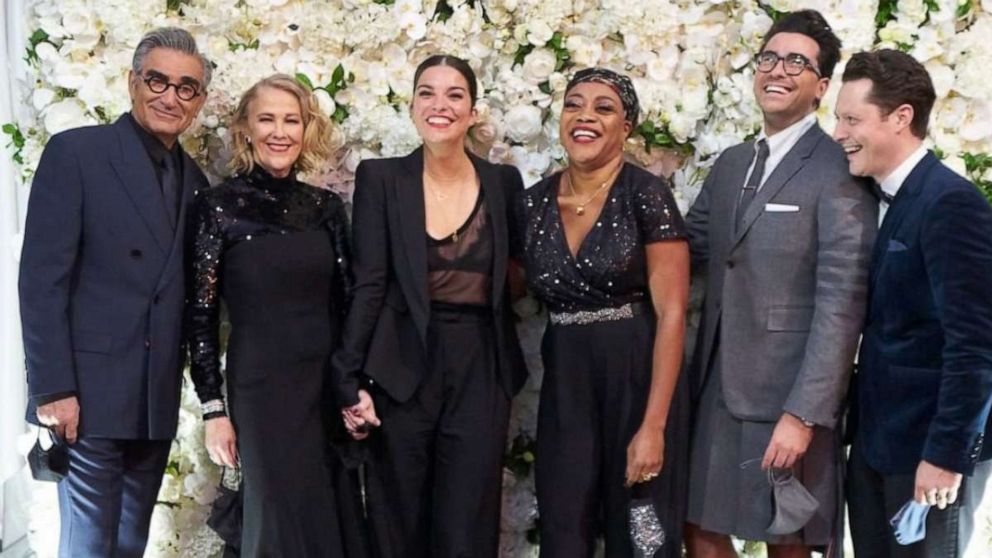 1. It's a family affair
Not only does the show star the father-son duo of Eugene and Daniel, but Eugene's daughter and Daniel's sister, Sarah Levy. Sarah plays Twyla Sands, the waitress at the town's cafe, Café Tropical.
On top of that, Eugene's brother, Fred Levy, serves as an executive producer. Eugene and Daniel, who created the series, are also executive producers.
2. Producers made the most of a small budget
Daniel, who calls himself "inherently a perfectionist," said one of the hardest things about the show becoming more popular was balancing expectations with a low budget.
"It went up in very small increments, year after year, but how do we communicate growth to our audience?" he told The Hollywood Reporter. "They are expecting a more polished, glossy show from season to season, because that's just inherently how things tend to work in America."
"For us, the budget stayed the same, so it was really about working extra hard to squeeze as much out of it as we possibly can," Levy added. "The challenge just became harder and harder, but I think it was all the more rewarding. I have talked to people who just assumed that we just kept getting bigger and bigger budgets, and I have to kindly remind them that that's not how it works. We have a very small Canadian show."
3. The show ended at the right time, according to Eugene
Given the fact that "Schitt's Creek" was nominated for 15 Emmys this year, Eugene told Peter Travers "it ended at just the right time."
"How do we top what happened this year?" the "American Pie" star said, calling the Emmys love "just mind blowing."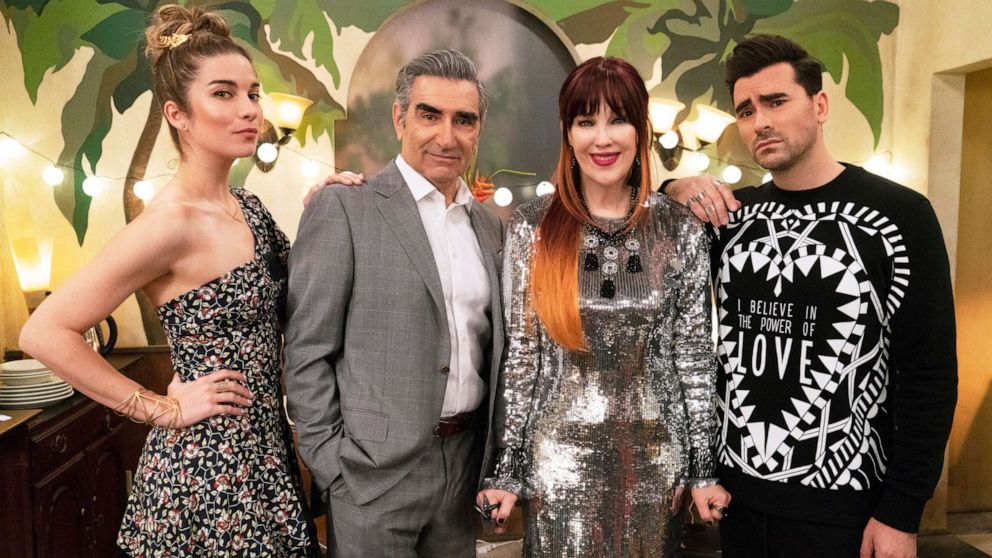 4. The series finale was inspired by other popular shows
No spoilers here, but Daniel also told The Hollywood Reporter he researched some other monumental TV shows when putting together the big farewell episode of "Schitt's Creek."
"I went back to 'I Love Lucy,' 'Sex and the City,' 'Six Feet Under,' 'Friends' -- all big classic shows," he said, calling "Six Feet Under" his "all-time favorite television show" and its series finale "so iconic and to this day is still talked about."
Daniel called wrapping a show "daunting" and said that what he took away from rewatching the classics was the idea of simply producing a great episode.
"That's all people really want at the end of the day," he said. "They don't need the song and dance if the groundwork has been laid -- it really should be the cherry on top."
5. Annie Murphy almost gave up acting before 'Schitt's Creek'
Murphy told Kelly Clarkson in January of this year that she had almost given up on acting before snagging her role on "Schitt's Creek" after a rough series of events.
"My house had just burned down," Murphy said. "I had, like, $3 in my bank account. I hadn't worked in close to two years, and I had just blown my very first screen test. Like, blown it, blown it, blown it, blown it."
Lucky for us, she got the call two days later about her audition for "Schitt's Creek," and the rest is history.