Take it from Sophia Bush: 'You have the right to take up space'
September 25, 2023, 12:33 pm
Sophia Bush is marking a milestone in her decades-long friendship with pals Hilarie Burton and Bethany Joy Lenz.
Bush took to Instagram over the weekend to mark the 20th anniversary of the premiere of "One Tree Hill" without mentioning the show by name due to the ongoing SAG-AFTRA strike.
"Not gonna mention the job that's turning 20 today while our union is on strike," she began in the post, which included photos of her, Burton and Lenz.
"So instead I'll celebrate 20 years of female friendships being the ultimate love stories and the reclamation of our good, bad, ugly, and beautiful through @dramaqueensoth," she continued. "Thank you to our #fanfam who have encouraged us to find and use our voices onscreen and off. #Lucky23 #20years."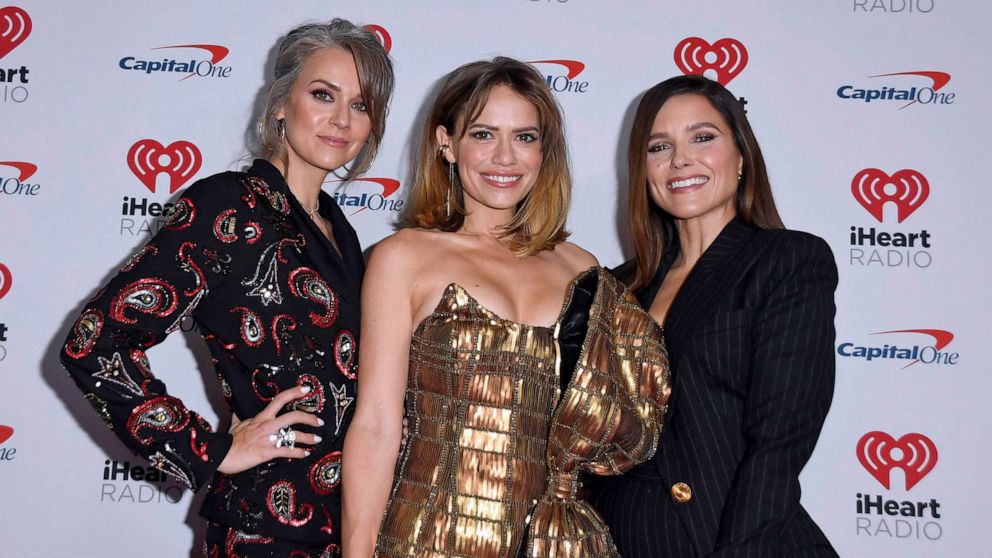 On "One Tree Hill," which ran for nine seasons from 2003 to 2012, Bush played Brooke Davis, Burton played Peyton Sawyer and Lenz played Haley James Scott.
Burton took to the comments of Bush's post to weigh in on how far they've all come as friends, writing, "Hey. We made it. Love you."
Lenz also shared a post of her own to Instagram -- also opting to not mention the show by name -- and she included a slideshow of photos with various members of the "One Tree Hill" cast.
"20 years of SOMETHING magical," she wrote. "This will always be my family. Thank you to everyone who made it possible."