The acting world lost a real great in 2002, when "Gladiator" and "Harry Potter" star Richard Harris died in 2002 after a short battle with Hodgkin's disease.
But the man, who so beautifully played Albus Dumbledore in the first two "Harry Potter" films, was just as sweet and supporting off-screen as he was when he was pretending to mentor Harry.
In a special article Monday from Entertainment Weekly, the magazine spoke to "Harry Potter" director Chris Columbus to get secrets from the sets of the past movies in anticipation of the new "Fantastic Beasts" film, set to come out later this year.
One story Columbus shared was from one of the final days on set of "The Chamber of Secrets," which was Harris' final "Potter" film.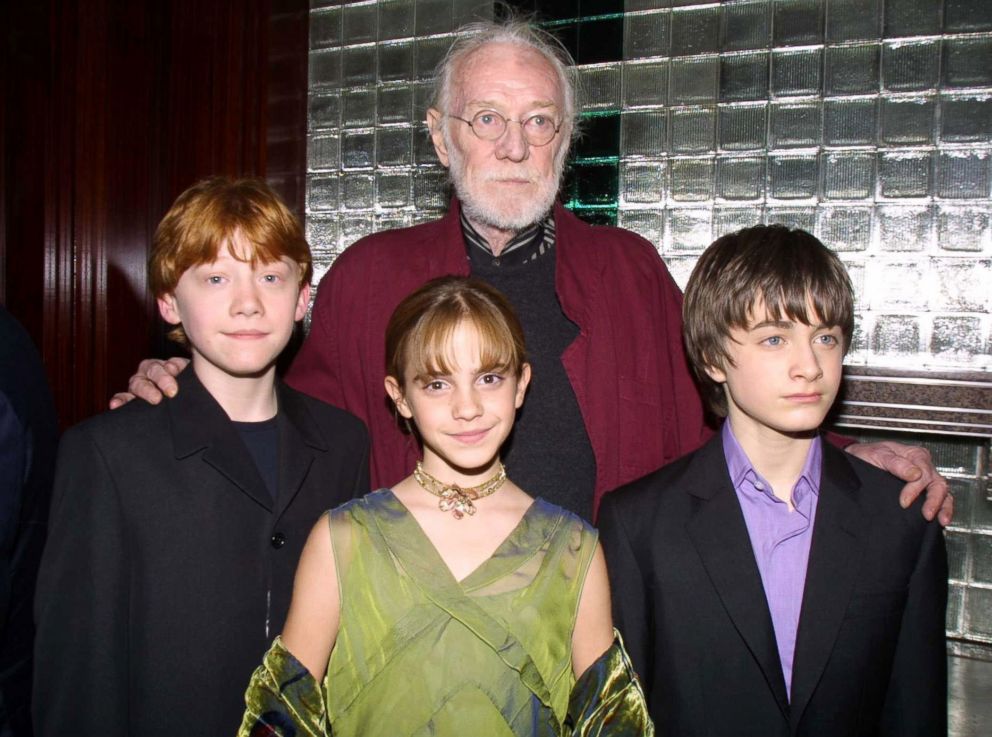 Columbus was playing basketball during lunch and someone decided to cheer him on!
"I'd already said goodbye. Then, dressed as Dumbledore, Richard is being driven by a golf cart," he explained. "I'm making a shot and all I hear is 'Go, Chris!' It's [him] cheering me on as Dumbledore. I thought, 'This has got to be one of the great moments of my film-making career.'"
Sadly, there were no photos of this amazing moment.
But Columbus didn't stop there, as he shared more memories of the late thespian.
The director went to visit him in the hospital some weeks later and said he saw him trying to put his life down on paper.
"Next to his bed are stacks of composition books, maybe 25, and in front of him is another composition book — he was writing an autobiography," he added. "We sat there for a couple of hours, talking and laughing."
The book has never seen the light of day. But, luckily for "Potter" fans, Michael Gambon would step in brilliantly and take over as Dumbledore after Harris' death.
The last film, "Harry Potter and the Deathly Hallows – Part 2," came out in 2011 and earned a 96 percent rating on Rotten Tomatoes.