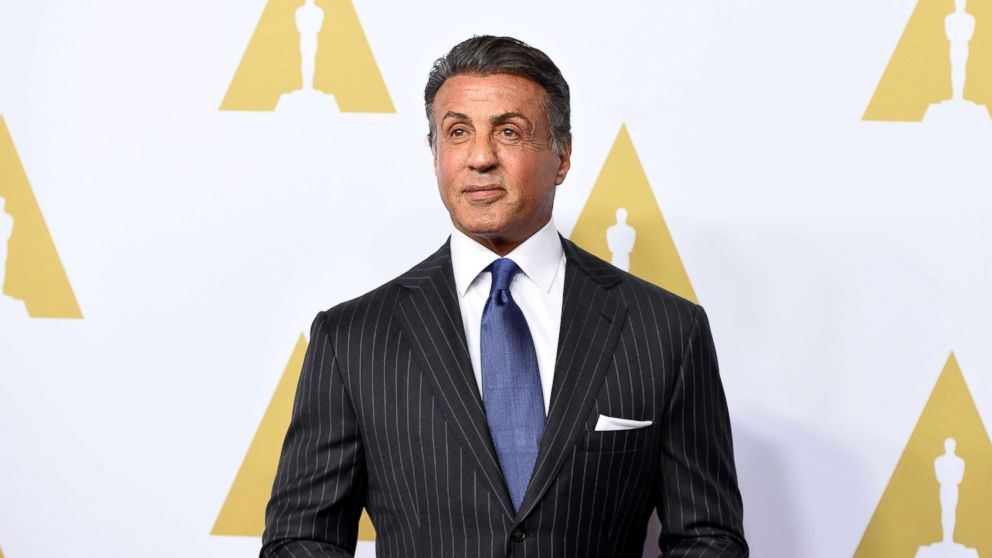 The Los Angeles County District Attorney's Office confirmed that it was presented a case by the Santa Monica Police Department regarding Sylvester Stallone, which may be connected to a police report a woman filed late last year, claiming that the actor sexually assaulted her 27 years prior.
Though authorities would not confirm whether that specific case was the one presented to the D.A., they did tell ABC News Los Angeles affiliate KABC that it went to the D.A.'s task force that is handling all of the entertainment industry sex assault cases.
As the D.A., who confirmed the referral on Wednesday, decides whether to bring charges against the actor, Stallone's attorney, Martin Singer, told The New York Post's Page Six that the D.A.'s office only revealed it was reviewing the case to "get it out there that they're investigating these matters."
"You don't see police or the D.A.'s office issuing statements about everybody who files a police report — people would get ruined," he said. "Why go to the media? Why not do the investigation first?"
Last December, Reuters confirmed that a month prior, a woman went to police to make her claim of sexual misconduct against Stallone. At the time, Singer said the 71-year-old actor "categorically disputes the claim."
On Thursday, the attorney reiterated the sentiment, and told Page Six that the sexual relationship Stallone had with the woman in question was always consensual.
"This woman filed a police report after a website would not publish her story," Singer claimed, adding that the statute of limitations had expired on her allegations. "She came forward trying to get a story published in November about Stallone with an entertainment website. The woman claimed there was someone who could corroborate what happened. When questioned by the site, the person told a reporter that her claims were absolutely false. They said [the alleged victim] was always boasting about her relationship with Stallone."
"Two witnesses came forward and disputed her story," he continued. "One was her boyfriend who had been with her for over 10 years. He said she only said the best things about Stallone, told him he was the greatest guy. The only thing that ever upset her was that he slept with someone who worked with him."
Because the woman's identity is unknown, ABC News was unable to seek comment from her. A publicist for Stallone did not respond to ABC News' request for comment, though Singer made it clear to Page Six how disappointed he was that the case is being widely-discussed.
"It's very frustrating that this would be public based on all the facts," he said. "It's inappropriate and improper — especially when there are two independent witnesses coming forward against her."