Taylor Swift comes to fan's defense during Philadelphia concert
Taylor Swift used her platform onstage to deescalate a confrontation between a security guard and fans attending her concert in Philadelphia.
During the second night of her three-show run at Philadelphia's Lincoln Financial Field over the weekend, Swift called out the security guard in the middle of performing her hit song "Bad Blood."
In a moment captured on camera by other concert attendees, Swift is heard telling the security guard to stop interacting with a fan.
"She's fine," Swift said during the song's chorus. "She wasn't doing anything. Hey, stop! Stop."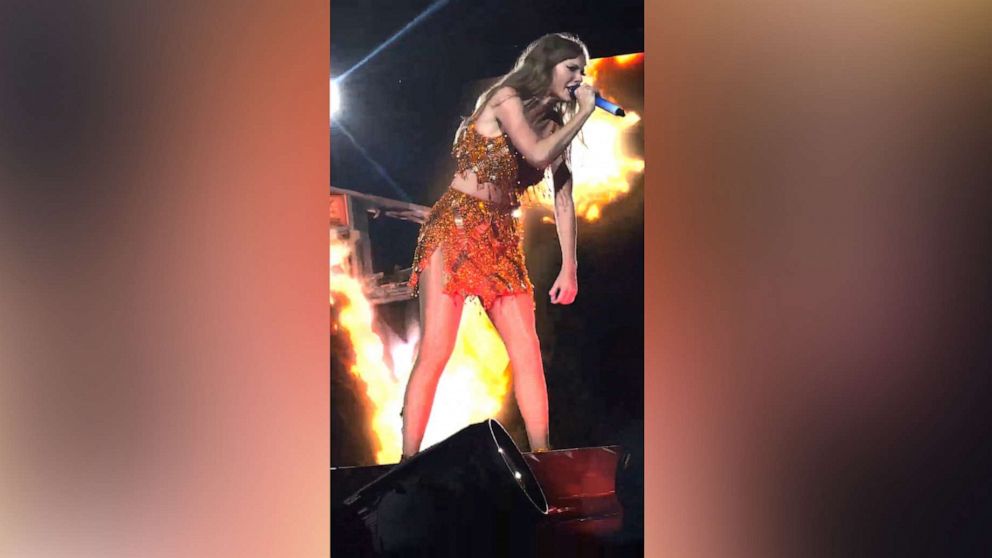 The fan Swift was reportedly pointing to is now speaking out, identifying herself as Kelly Kelly.
Kelly, a third grade teacher and mom from Maryland, told "Good Morning America" that she and her friends were dancing to "Bad Blood" in their front-row seats when they appeared to draw the attention of the security guard.
"He kept telling me to stop. He kept telling me to like calm down and not to dance," Kelly told "GMA." "And I guess she noticed and she yelled at him and told him to leave me alone and that I wasn't doing anything wrong."
Briana Layfield was another concert attendee who was also sitting in the front row. She filmed Swift's encounter with the security guard, whom she said was "escorted out" shortly after the incident.
"He got escorted out by other security personnel immediately," Layfield told Storyful.
Kelly told "GMA" that she appreciated Swift sticking up for her fans.
"I think it meant so much to everybody else, so her fans know that, like, she has our back," she said.
Kelly also got another chance to see her favorite musician, returning to Philadelphia Sunday to watch Swift's final, sold-out show at Lincoln Financial Field.
The Eras Tour marks the first time Swift has toured in nearly five years. She is next performing this Friday, Saturday and Sunday at Gillette Stadium in Foxborough, Massachusetts.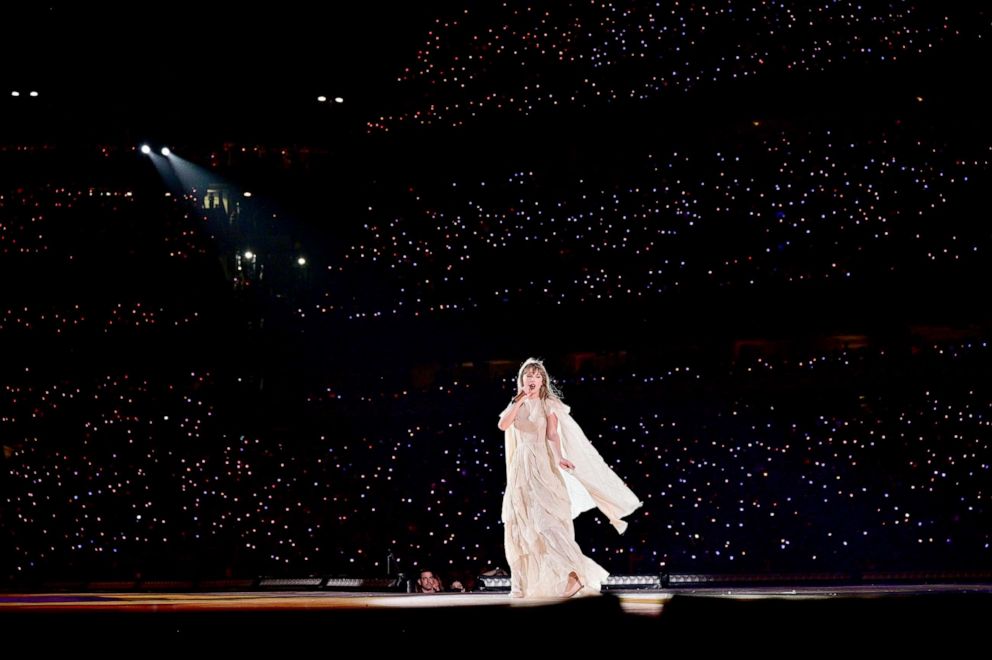 Representatives for Swift did not respond to ABC News' request for comment.
The venue, Lincoln Financial Field, did not respond to a written request for comment. A man who picked up on their ticketing support line said "no comment" when asked about the incident.
ABC News' Miles Cohen and Monica Escobedo contributed to this report.