The evolution of Taylor Swift's music
Kevin Mazur/Getty Images for TAS Rights Management
Taylor Swift is giving back to those in need while on the road for her 2023 Eras tour.
"Good Morning America" has confirmed the "All Too Well" singer made donations to food banks amid her sold-out shows happening across the country.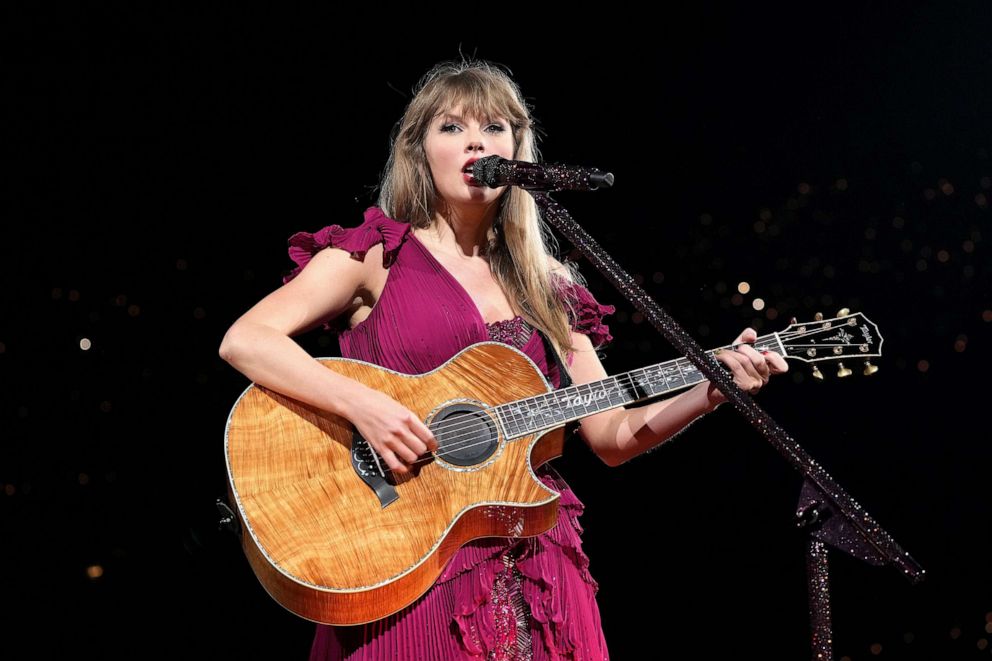 Prior to kicking off her first show in Glendale, Arizona, last week, Swift, 33, made a "generous contribution" to the Arizona Food Bank Network. The nonprofit organization confirmed the donation in a press release obtained by "GMA."
"We are incredibly grateful to Taylor for this gift and for caring about people who are struggling to put food on the table here in Arizona," said Terri Shoemaker, vice president of external relations, in a statement. "Food banks across the state are seeing increases in need and this donation couldn't have come at a better time. Anti-hero? No. Today, Taylor is definitely our hero."
In a statement to "GMA" on Friday, Three Square Food Bank in Las Vegas expressed its gratitude to the Grammy winner for the contribution she made to the nonprofit.
"All of us at Three Square Food Bank are beyond grateful to Taylor Swift for joining us in the fight against hunger in Southern Nevada!" the statement read. "It's so heartwarming that she is supporting our local community, which is home to more than 341,000 food-insecure residents, including over 130,000 children. Her generous support allows us to continue providing nutritious food to our most vulnerable neighbors."
Swift embarked on her first tour since 2018 last Friday where she incorporated top tunes from all of the musical eras of her career and dropped four previously unreleased songs.
In addition to belting out 44 tracks in her setlist throughout the concert, the singer also entertained her fans by wearing a fascinating array of outfits that correlate with her different time periods of music.
Following the gig, Swift reflected on the show via Instagram over the weekend, sharing snapshots from her performances onstage while writing in the caption, "WELL. Last night was a rush. Thank you to everyone in that glorious Glendale night 2 crowd for giving us all you had and more. Counting down the hours till we get to play again. See you in Vegas 😆."