Tom Cruise threatens to fire members of 'Mission: Impossible 7' crew over on-set COVID-19 breaches
Tom Cruise yells at 'Mission Impossible 7' crew in leaked audio
Barcroft Media via Getty Images
Tom Cruise tore into crew members on the "Mission: Impossible 7" set when he reportedly caught two workers breaking COVID-19 safety procedures.
British publication The Sun obtained a leaked audio recording of Cruise's profanity-laced rant when he noticed the workers were allegedly standing too close to each other at a computer monitor.
The 58-year-old actor -- who has starred in every "Mission: Impossible" film -- made it clear that he will fire anyone if they do not follow the safety rules.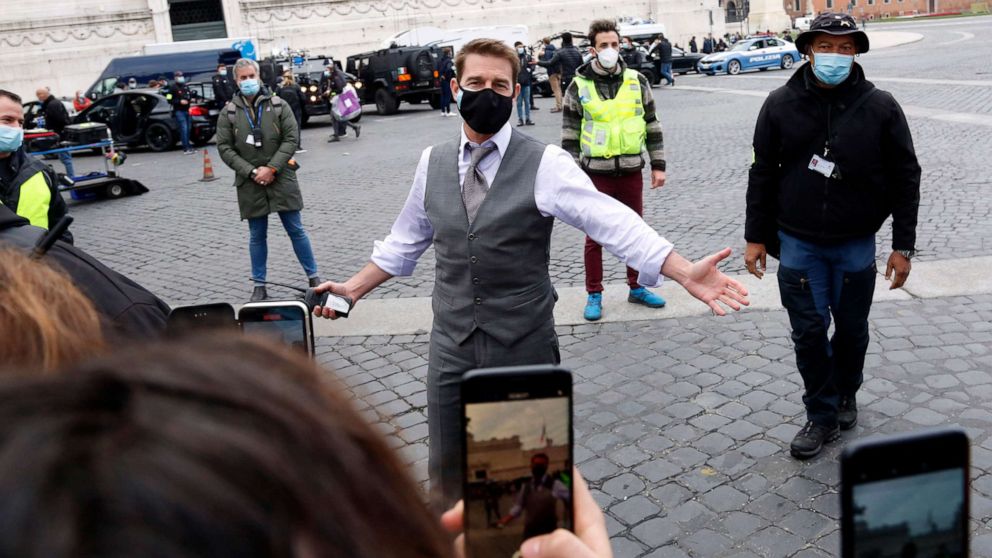 "If I see you do it again you're f------ gone." Cruise, who is also a producer on the film's seventh installment, threatened.
The three-time Oscar nominee reiterated how much is riding on the success of the "Mission: Impossible" film given the entertainment industry's struggles amid the worldwide coronavirus pandemic.
"They're back there in Hollywood making movies right now because of us. Because they believe in us and what we're doing," he said, adding that he is on the phone with studios, insurance companies and producers who are watching what "Mission: Impossible 7" is doing.
"We are creating thousands of jobs," Cruise continued.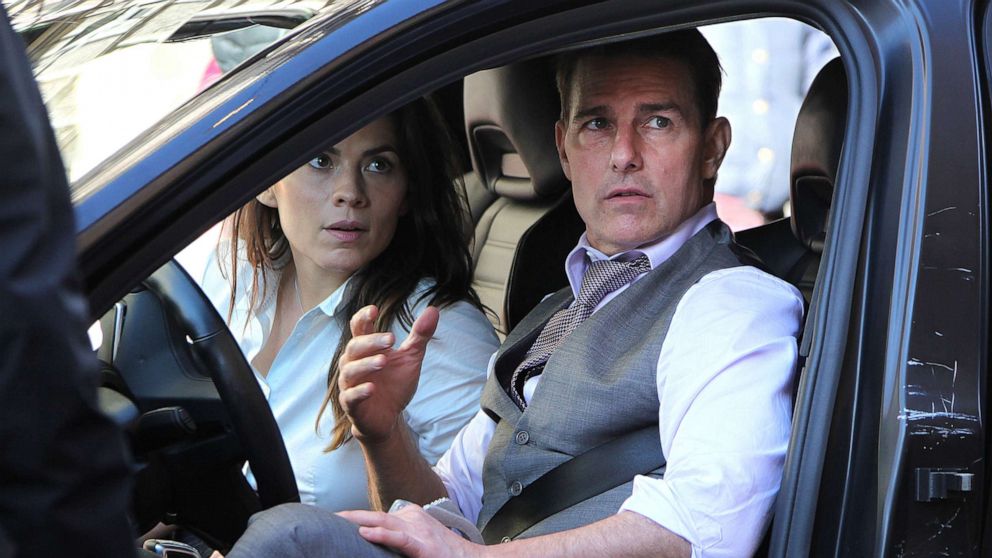 The actor later snapped when the crew members seemingly attempted to apologize, telling them, "I'm sorry, I am beyond your apologies."
"You can tell it to the people who are losing their f------ homes because our industry is shut down. It's not going to put food on their table or pay for their college education," he explained. "That's what I sleep with every night – the future of this f------ industry!"
"We are not shutting this f------ movie down! Is that understood?" the actor said.
"Mission: Impossible 7," which sees Christopher McQuarrie back in the director's chair for the third time in the franchise's history, is set for release on Nov. 19, 2021.
Paramount, the studio behind "Mission: Impossible," had no comment on the leaked audio recording.
ABC News has reached out to Cruise's representatives for comment.