Troy Kotsur, the first deaf man nominated for an acting Oscar for his role in "CODA," said that he feels "blessed," and like he's "received an honorary Ph.D."
"It's really not been easy to get to this point, but I feel extremely honored," he told ABC News. "And just-- it's been awesome."
"CODA," which stands for Child of Deaf Adults, tells the story of Ruby Rossi, the only hearing person in her family living from a fishing town in Massachusetts. Kotsur plays Ruby's father, Frank Rossi.
In addition to Kotsur's Oscar nomination for best supporting actor, the movie was also nominated for best adapted screenplay and best picture, one of the first movies with a predominantly deaf cast to do so.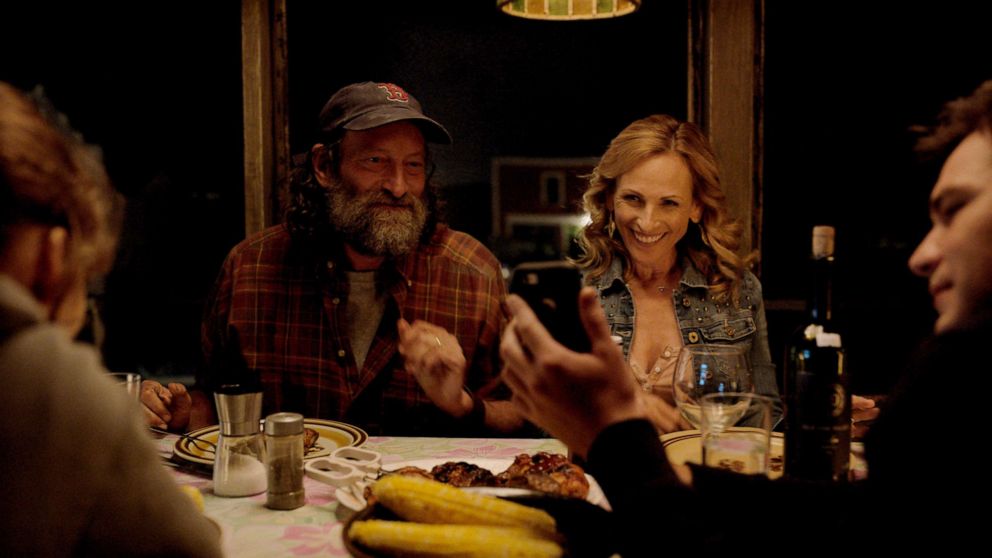 Kotsur said the deaf community is "thrilled" to see American Sign Language captured on the big screen in "CODA."
"It's really important to show hearing people what it's like as a fly on the wall and immerse themselves in deaf culture," he said. And really, we had the right team, the right story, the right cast and crew and it just hit it at the right moment."
Kotsur also spoke highly of his co-star Marlee Matlin, who played his character's wife Jackie Rossi and was the first deaf performer to win an Academy Award.
"We always said we hope to work together one day," he said. "And Marlee told me, 'Hey, Troy, you're on my bucket list,' and so it's such a blessing. We got to have so much fun working together on 'CODA.'"
Following his work on "CODA," Kotsur said he has several projects in the works, including one called "Flash before the Bang," a true story about a team of eight deaf runners from the Oregon School for the Deaf, who won the state championship in the 80s.
"The title comes from deaf runners having to see a flash of the starter pistol before the sound," he said. "It's kind of like feeling thunder before seeing lightning."
With the recognition that "CODA" is receiving, Kotsur said he hopes it will help to change how the world perceives deaf people.
"It's such a blessing that Hollywood will begin to recognize deaf talent and increase deaf awareness," he said. "And I hope that it changes their perspective, rather than thinking of deaf people as villains or folks to have sympathy about, it is a culture. It is a language. We have our own language and we have our own culture."