Our favorite Viola Davis moments for her birthday
Rachel Murray/Getty Images, FILE
After winning an Oscar, an Emmy and two Tony Awards, Viola Davis has proven herself as one of the world's leading actresses -- and yet, she still has to fight for equal pay.
"I want and I expect to get the same filet mignon that white actresses get, cooked at the exact temperature," Davis told InStyle magazine. "You cannot throw me a bone with a really nice little piece of meat still on it and expect that's good enough for me."
"I love my collard greens and all of that, and I know we were given the leftovers," she added. "I know how to cook that, but I want a filet mignon."
Davis, 55, has been one of the most vocal actresses about the topic of pay discrimination, especially since the #TimesUp movement. While the movement focused on sexual harassment in Hollywood, it led to deeper discussions, such as equal pay for Black people and minorities and women's rights.
"It's only until you reach a certain point, and maybe you have a certain level of expectation, that you realize you are not like everyone else," she said. "In Hollywood, actresses don't share their salary with each other while they're sitting around drinking a glass of wine."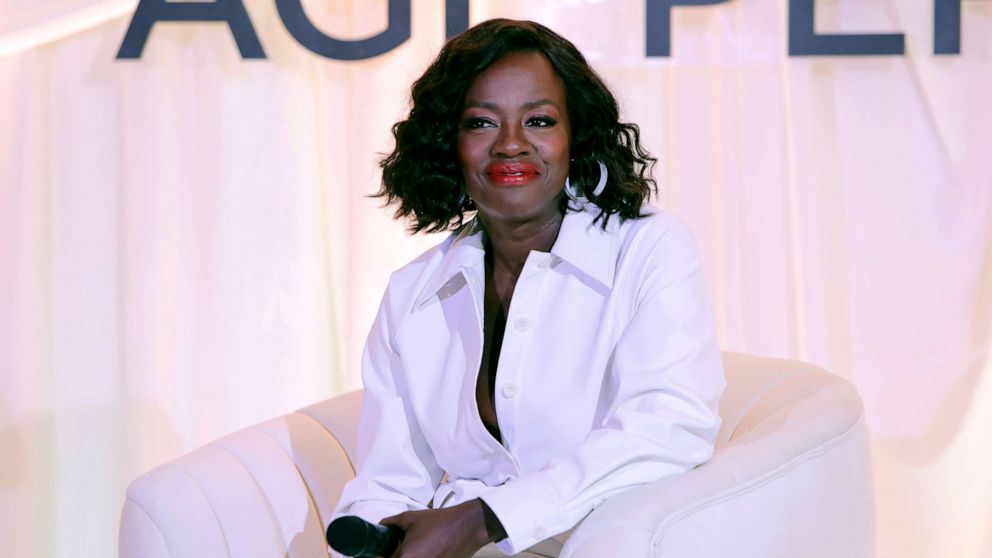 "A huge part of that, I'll say, is ego," she continued. "Ego because you don't want people to know that you make less than what they think you make."
Now, Davis is advocating for "solidarity with everyone -- solidarity with Caucasian women and women of color."
"The differences in pay and the lack of access to opportunities are huge. I fully expect changes. I'm trying to lift my hopes up," she said.
Davis' latest role has her co-starring with the late Chadwick Boseman in the film adaptation of the August Wilson play "Ma Rainey's Black Bottom," which premieres Dec. 18 on Netflix.