Director Zack Snyder has shared more details on his upcoming sci-fi epic "Rebel Moon."
Snyder, known for "300," the "Watchmen" film and, of course, "Zack Snyder's Justice League," discussed the upcoming space saga in a new interview with Vanity Fair, sharing that the project at one point could very well have been a "Star Wars" film.
"I was in postproduction on 'Man of Steel'," Snyder said in the new issue's deep dive into his epic. "I had heard there were rumblings about possibly doing another three ['Star Wars'] movies at some point. My take was that, if you just let me have the IP, I'll make this cool movie, and I won't get in the way of anything that you guys are doing."
Ultimately, it didn't work out, but now, his original 172-page script will be apparently broken into two sprawling Netflix movies about inhabitants of a planet in the middle of nowhere that rise up against a galaxy-wide military empire.
Snyder told Vanity Fair that he understands the "Star Wars" comparisons. However, he said, "I do believe that our thing is really an entirely different experience."
His wife and longtime producing partner Deborah Snyder added, "It has a bit of Star Wars ... It's a little bit like Lord of the Rings, a little bit Game of Thrones with the palace intrigue. It has a bit of everything."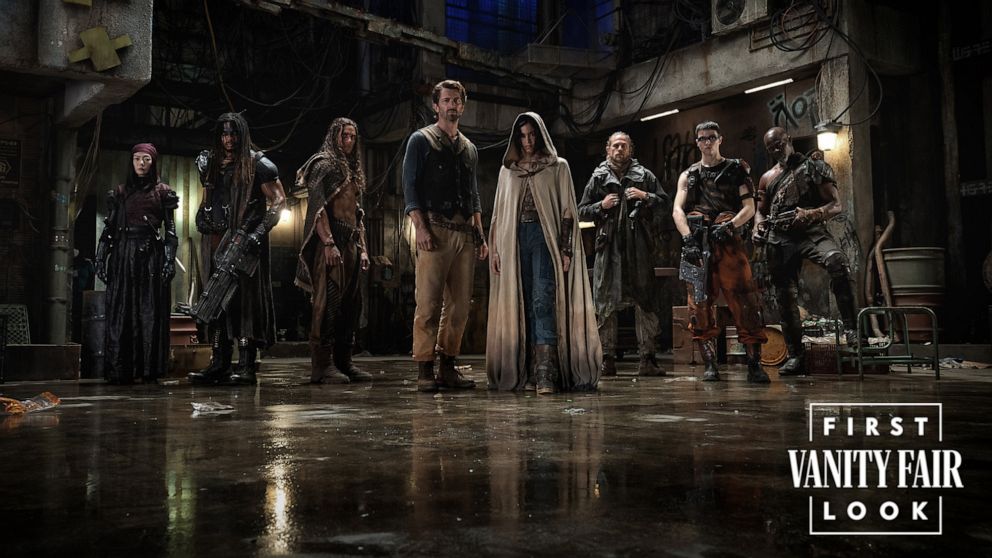 The films star Charlie Hunnam from "Sons of Anarchy" and "Pacific Rim," Sofia Boutella from "Star Trek: Beyond," Djimon Hounsou from "Gladiator" and "Guardians of the Galaxy," and Ed Skrein from "Deadpool."
An ancient robot named Jimmy will be played by Snyder's "Sucker Punch" star Jena Malone, but voiced by Oscar winner Anthony Hopkins.
There's also a ton of world-building, with mechanized knights; massive, planet-leveling battleships; and lots of in-universe lore.
Part one of "Rebel Moon" drops on Netflix Dec. 22.