Centenarians celebrate love in sweet wedding reception
Emily Roach/Kingston Residence of Sylvania
An Ohio couple is showing the world that love never has an age limit.
John Cook Sr., 100 and Phyllis Cook, 103, met at Kingston Residence of Sylvania. The centenarians instantly connected and married at a local courthouse this past June.
"They just fell in love with each other," Emily Roach, admissions director at Kingston, told "Good Morning America." "They are compatible and enjoy one another's company."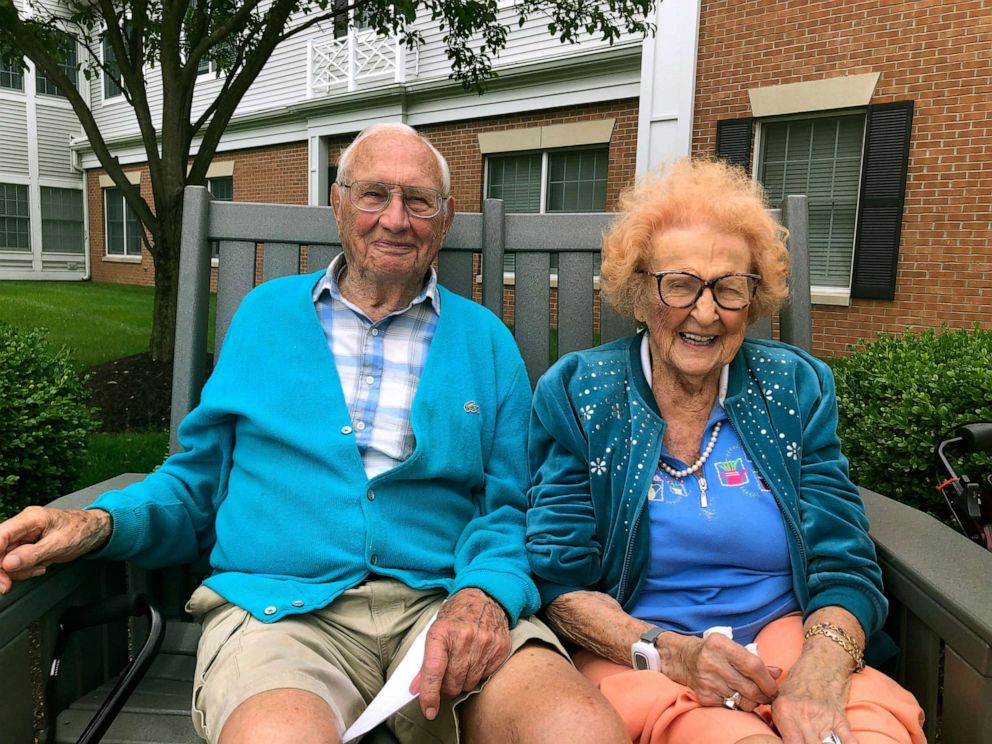 John Cook has been a Kingston resident since January 2017, while his wife arrived in February 2018.
"Phyllis is form the south, originally, and has a cute little accent," Roach said. "They love to play bingo together and love to go outside and sit in the courtyard."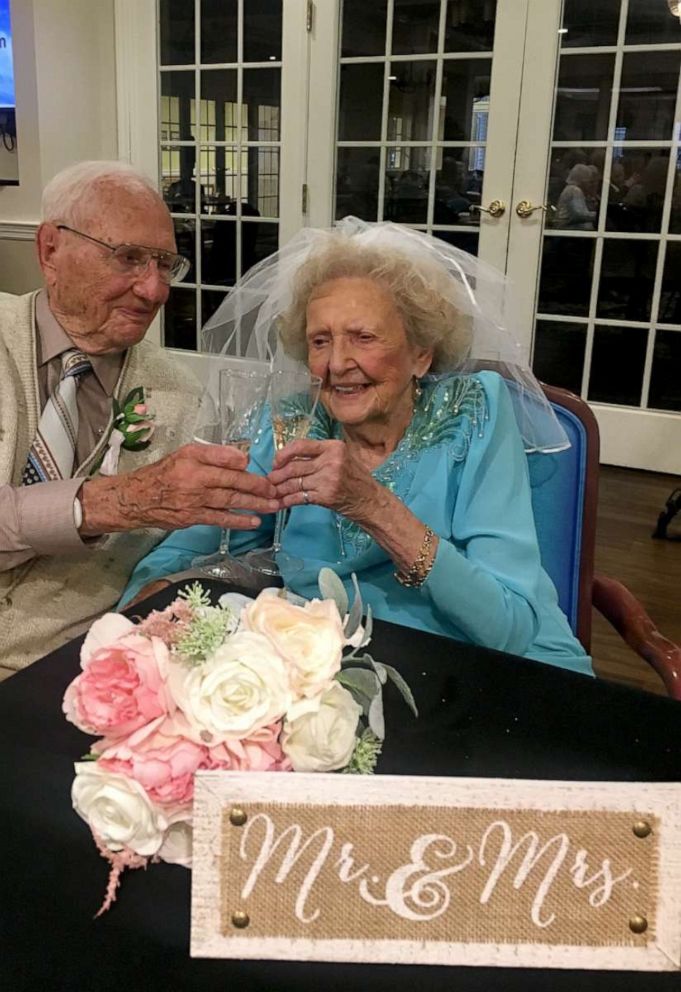 John Cook is a WWII veteran and a father. The newlyweds both have children from previous marriages, Roach said.
To celebrate their nuptials, the Cooks held an Aug. 26 wedding reception at the assisted living facility where they met.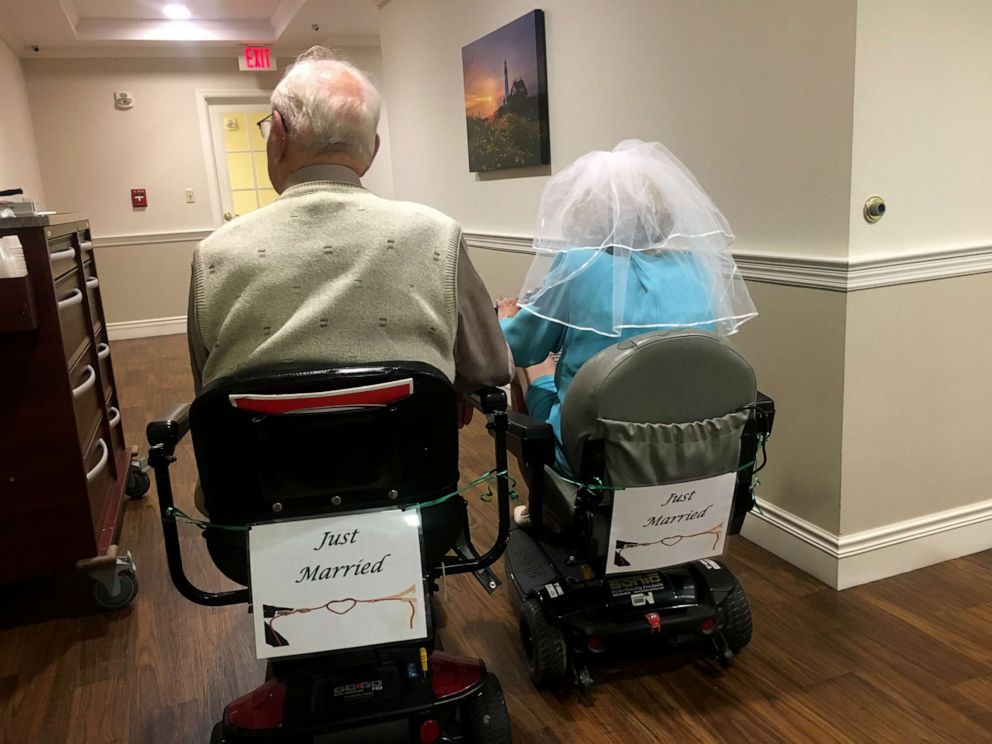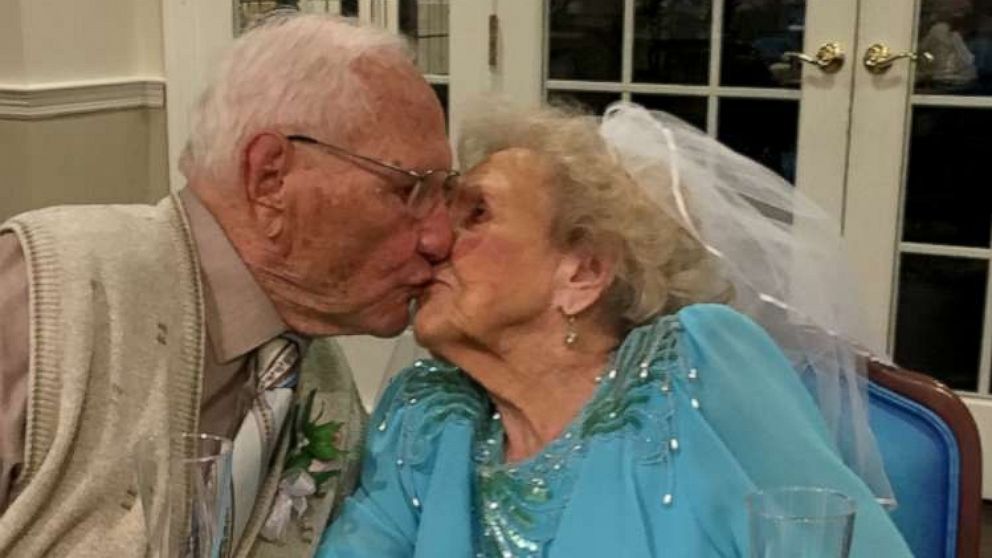 Staff, family and friends gathered for champagne, cake and to witness the newlywed couple's first dance as husband and wife.
Roach said the party was a success and the Cooks had a wonderful time.