An 11-year-old marked a major milestone when he completed his first-ever 5K, two years after losing his leg to cancer.
There wasn't a dry eye on the track when Daniel "DJ" Roberts crossed the finish line at the 2019 runDisney Star Wars Rival Run 5K at Walt Disney World in Orlando, Fl.
"The first time I saw him run, I think I cried for two hours," his mother, Catherine Inman told "GMA."
Her son vowed to run the annual race after his physical trainer took him to watch last year's runners.
When DJ was 9, his right leg was surgically removed after being diagnosed with osteosarcoma in 2017.
"I try not to cry every day, but it happens, especially when you watch him walk," said Inman about the fast progress DJ has made since his cancer journey.
I try not to cry every day, but it happens, especially when you watch him walk.
After the surgery, DJ was set up with Hicks for physical therapy at AdventHealth where he learned how to walk with a prosthetic. The two became fast friends.
"The relationship I have with DJ, I would say, is one-of-a-kind," Hicks said, adding that the DJ feels more like a little brother than a patient.
"He has an amazing grit and tenacity that I've never seen," he added.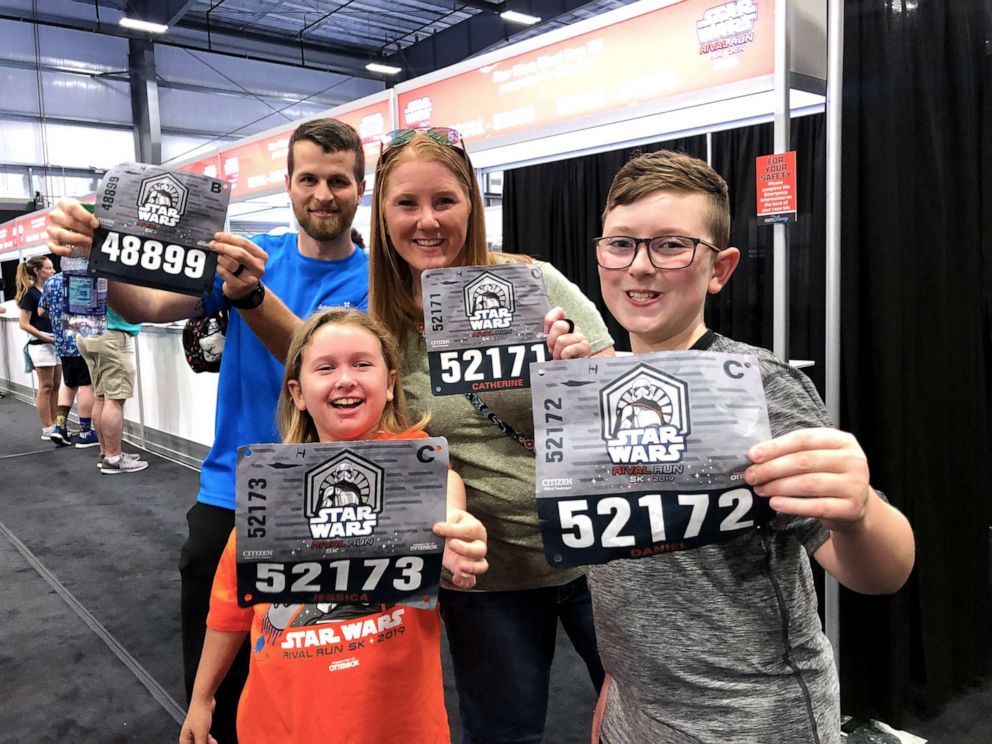 When DJ, who is also an avid "Star Wars" fan, told his family of his goal to complete his first-ever 5K at runDisney's Star Wars Rival Run, they promised to all complete it together.
"For someone like DJ, who has been inspired to run because of his love of 'Star Wars,' that's why we do runDisney," said the organization's Vice President Faron Kelley.
The 11-year-old started training with Hicks to make sure his lower leg and prosthetic could walk and run the distance of the track — which spans through different parts of Walt Disney World.
When the big race day finally came, DJ and his family had a support group of over 30 people running with him, including his mom, younger sister and Hicks by his side.
"[I'm feeling] excitedness, nervousness all in one," he told "GMA" before the start of the race.
While a rain delay and a wet track shortly dampened his spirits, the 11-year-old was determined to cross the finish line after a quick pep talk from his mother.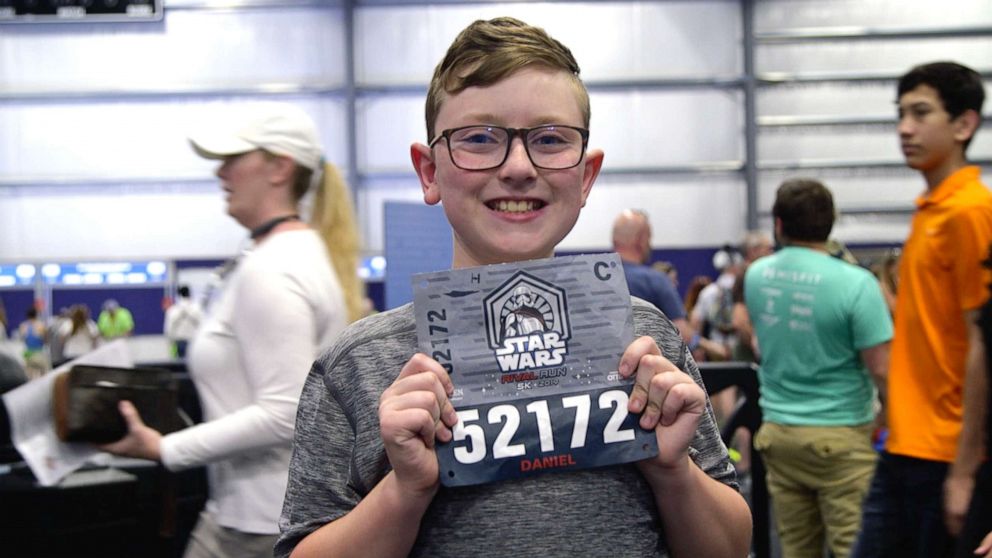 "He put his head to mine and said, 'Let's do this. Let's go.' And he started jumping to warm up and he was in the right mind frame," Inman said.
By the time DJ and his massive support squad arrived to 5K finish line, emotions were high and smiles were wide.
"It's like, knowing that it's over...You can accomplish any goal you set for yourself. You don't have to worry. Nothing is ever going to stop you or put you down," Inman said of the moment she and DJ crossed the finish line together.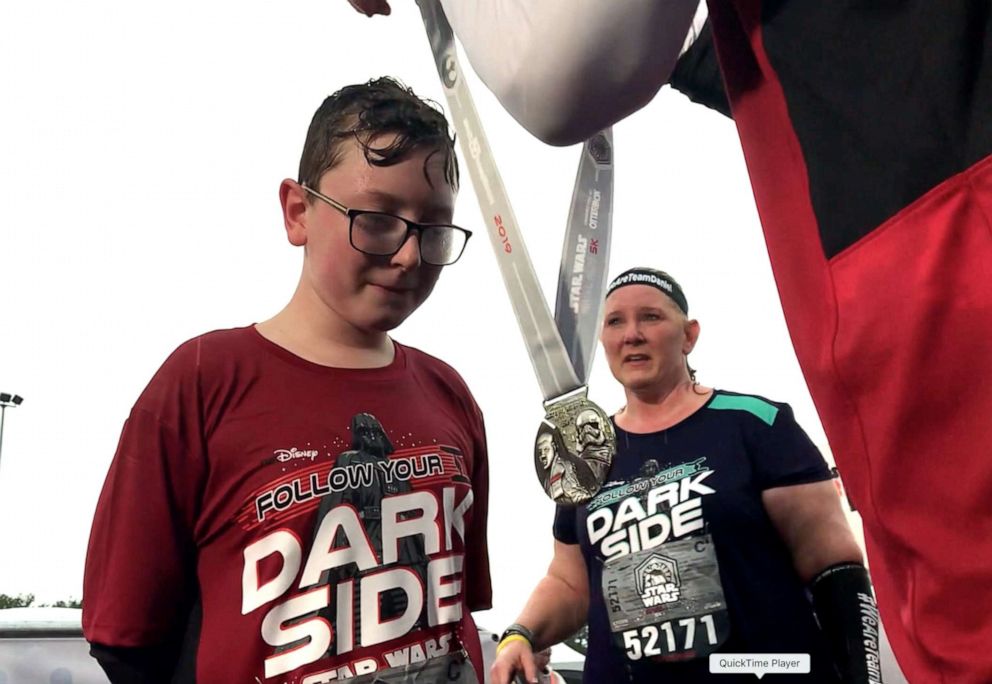 "I ran a 5K," he exclaimed, showing off his medal.
Minutes later, the crowd started chanting DJ's name, creating a picture-perfect moment to celebrate to this milestone in his life.
Disney is the parent company of ABC News.