Boy gets adopted on the same day his family adopts a dog: 'I was adopted and now I'm ready to do it for him'
Boy gets adopted on the same day his family adopts a dog
Courtesy Lucas County Canine Care & Control
The Banzhof family of Temperance, Michigan, had a lot to celebrate on April 17, as their son Gabe and their dog Cupid were officially adopted on the same day.
Gabe Banzhof, 10, was adopted by his stepdad Thomas Banzhof before heading over to Lucas County Canine Care & Control to bring home his pup.
"We were all bawling," mom Jessica Banzhof told "Good Morning America." "Thomas and I have been together for 7 years and from the start he and Gabe instantly bonded. That was his son. You couldn't tell him anything else. The adoption just sealed the deal."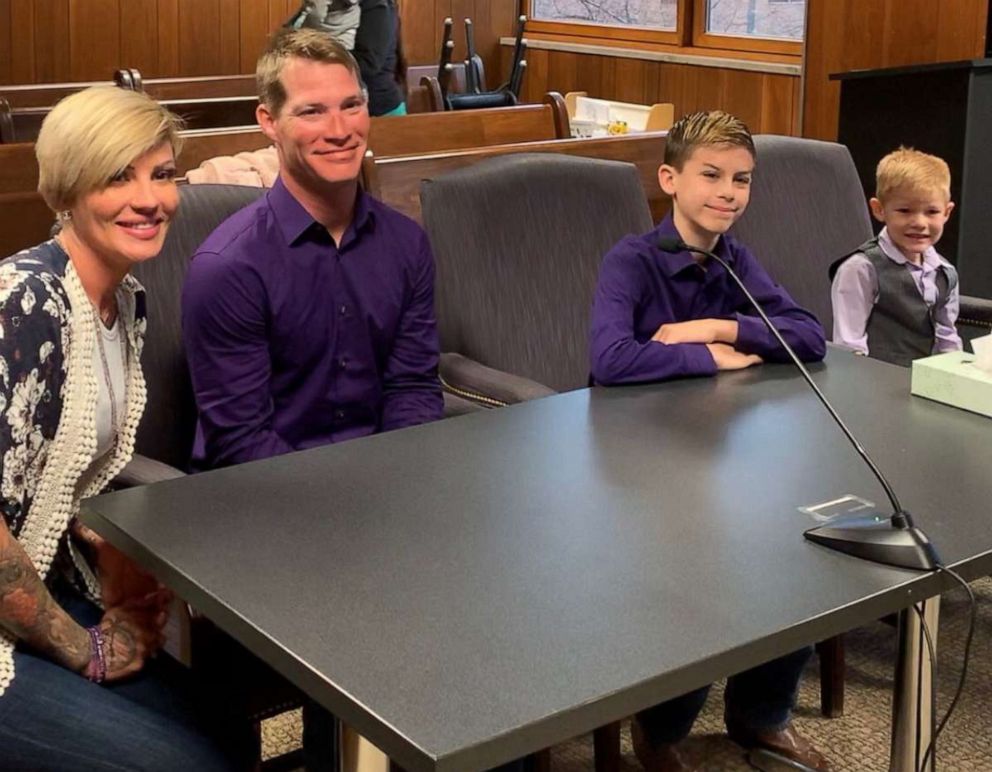 A few days before Gabe's adoption, Banzhof met Cupid at a local pet shop during a "Dogs on the Town" field trip with Lucas County Canine Care & Control. Banzhof's sons and the family's two other dogs were later introduced to Cupid.
They instantly "feel in love" with Cupid's sweet demeanor, Jessica Banzhof said.
The Banzhofs put Cupid on an adoption hold and had 24 hours to make him their own.
The next day, Thomas Banzhof officially adopted Gabe at a Monroe County courthouse, and the entire family, including little brother Eli, 5, went to lunch to celebrate.
Jessica Banzhof said that when she asked Gabe how he wanted to continue the celebration, he told her he wanted to pick up his dog.
"He said, 'I was adopted and now I'm ready to do it for him,'" Jessica Banzhof added.
Laura Simmons-Wark, community outreach coordinator at Lucas County Canine Care & Control told "GMA" that Gabe showed her his adoption certificate as his parents filled out paperwork to adopt Cupid.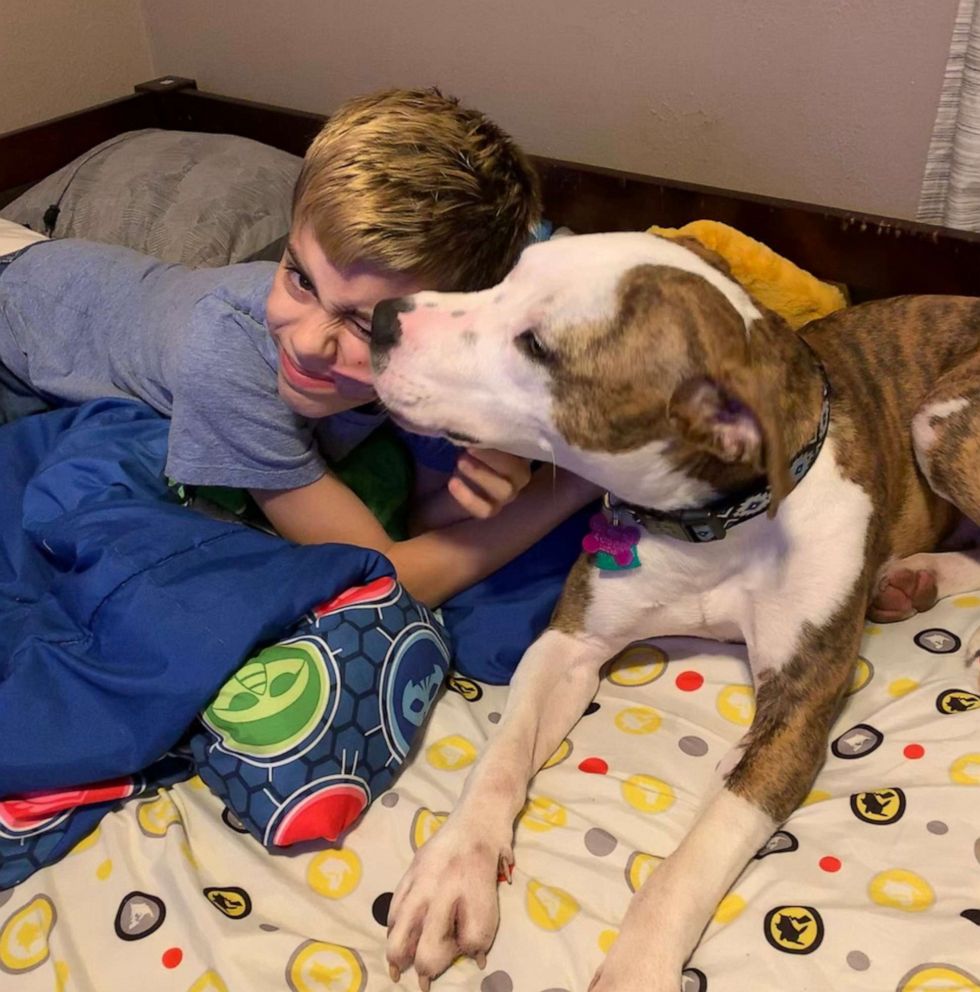 "They were all teary-eyed, excited and happy," Simmons-Wark said. "We said, 'We have to get a picture.'"
Banzhof said her family is now complete and her boys love playing with their furry brother, who loves cuddles.