Carter McPherson is four years old, and he loves Halloween.
This year will be one for the books. Carter, who is fighting pre-B cell acute lymphoblastic leukemia, has received more than 300 Halloween cards and gifts from people all over the country.
His mom Tiffany McPherson told "Good Morning America" she posted to Nextdoor, a site that connects people to their neighbors, at the end of September asking for Halloween cards to cheer Carter up.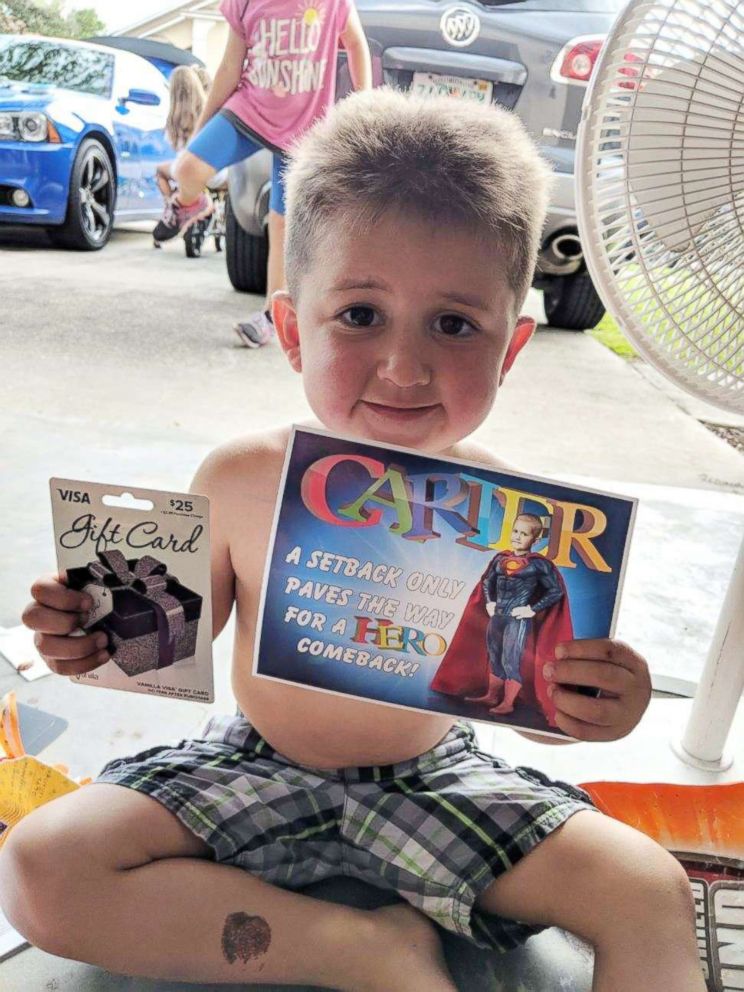 "The response was overwhelming, I have had so many cards overflowing in our mailbox," said McPherson. "Carter just started pre-K and he can recognize his name and he always loves to check the mail and find his name on the cards."
Since that initial post, the "cheer cards" have been pouring in from all over the country, in addition to "about 10 Amazon boxes a day," the Orlando, Florida-based McPherson said.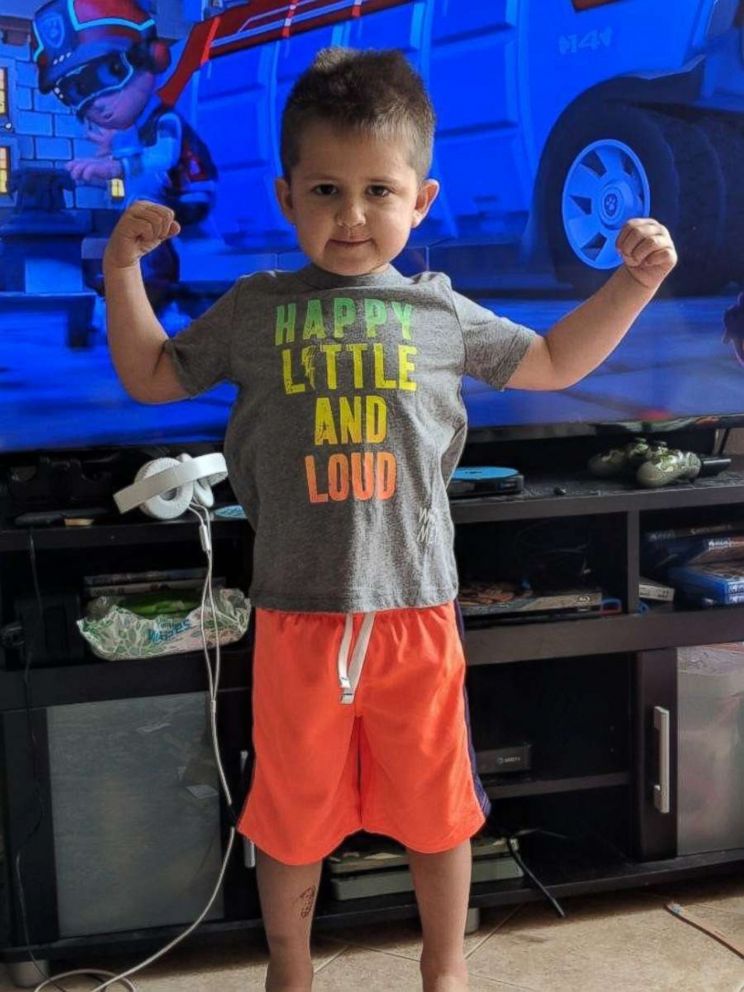 Carter was diagnosed with cancer on Feb. 10, 2017, something Tiffany describes as "a day I will never forget."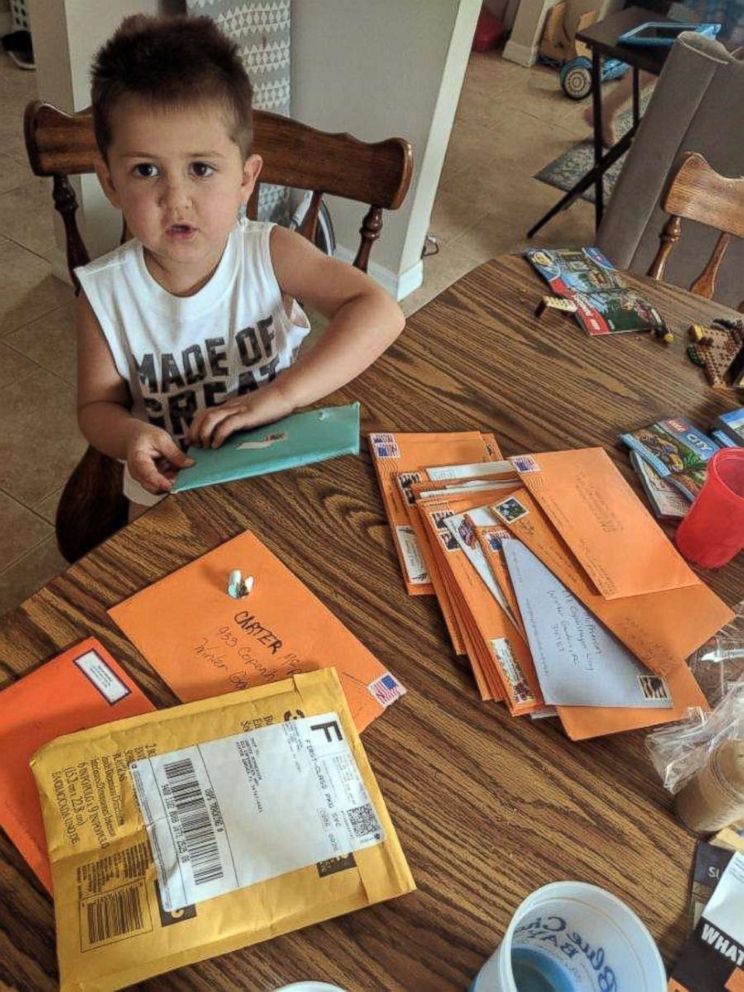 Right now, McPherson said, Carter is in remission and "doing wonderful. He has a three-year treatment plan scheduled to end in 2020.
The cards and gifts have "encouraged" Carter, McPherson said. "I did this for my son to see pure joy, pure happiness. It's not about the gifts he has received -- which is more than I could ask -- it's the excitement on my son's face, which is all I wanted."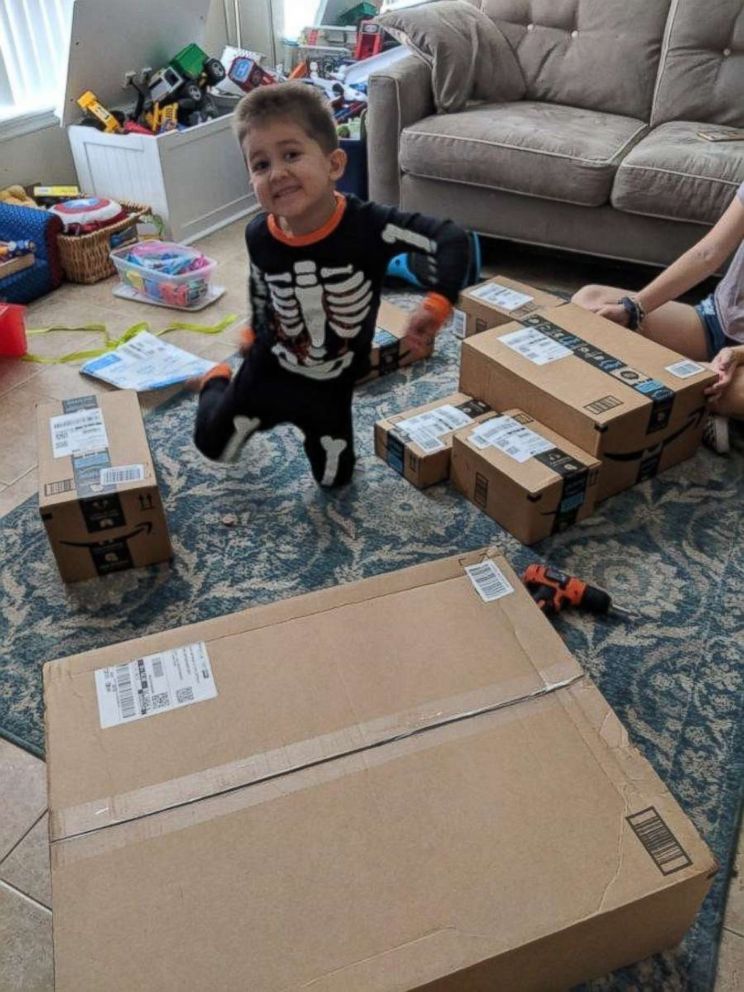 "The fact that pure strangers across the world have taken the time to send my son something has been amazing," McPherson told "GMA." "It has made me a stronger momma. This has definitely restored my faith in humanity for sure."