How to create a 6-piece capsule wardrobe
October 29, 2018, 8:13 am
Forget a closet overflowing with sweaters, jeans and coats.
All you need for your fall wardrobe are a capsule collection of six essential items, according to "Good Morning America" fashion contributor Jessica Mulroney.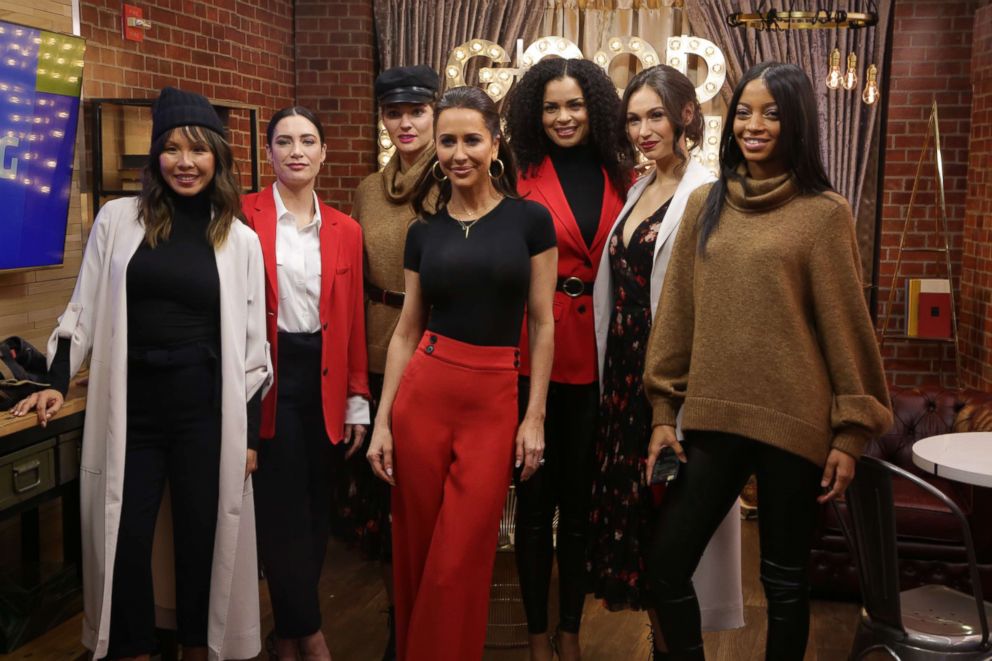 Mulroney joined "GMA" Monday to show how to mix and match the items for different occasions.
Here are her six key pieces, and full looks, for the fall.
(MORE: 5 tips to get the best Black Friday deals)
(MORE: Style for every body: Why a statement coat works for all body types)
6 items for a fall capsule collection
Red blazer available at Aritzia.com for $195.
Black pants available at Aritzia.com for $128.
Vegan leather leggings available at Aritzia.com for $135.
White shirt available at Aritzia.com for $98.
Robe coat available at Aritzia.com for $228.
Oversized turtleneck sweater available at Aritzia.com for $148.
Look 1: Red blazer, black pants, white shirt and printed heels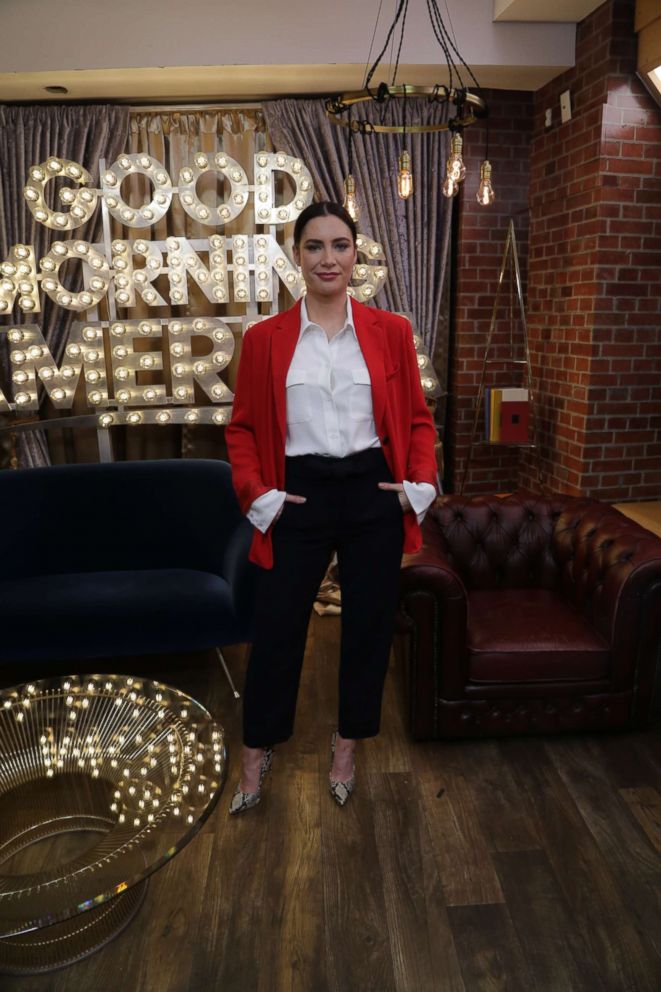 This is a great look for the office according to Mulroney. The bright red hue is very on-trend for fall, and having the blazer in a bold color will help you work it into your wardrobe more efficiently, she added.
She recommends mixing and matching it in different ways, but you can't go wrong with classic black pants and a white shirt and printed heels, like these by Aldo.
Look 2: Black pants, robe coat, black turtleneck and combat boots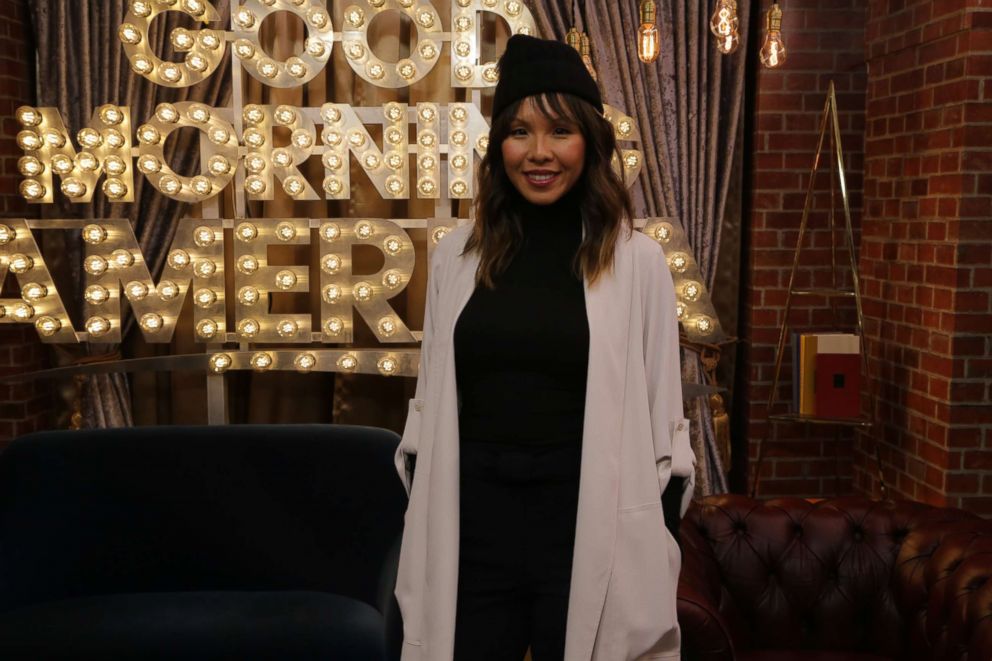 You can take the classic black pants and work it into a fun and casual weekend look by pairing it with a robe coat, another on-trend piece this season.
Mulroney recommends cuffing the pant legs a little to make it look more casual, and pairing it with a black turtleneck, another on-trend piece for the fall. Then you can feel fashionable but still comfortable for a weekend of shopping or brunching with friends.
Look 3: Robe coat and floral-patterned wrap dress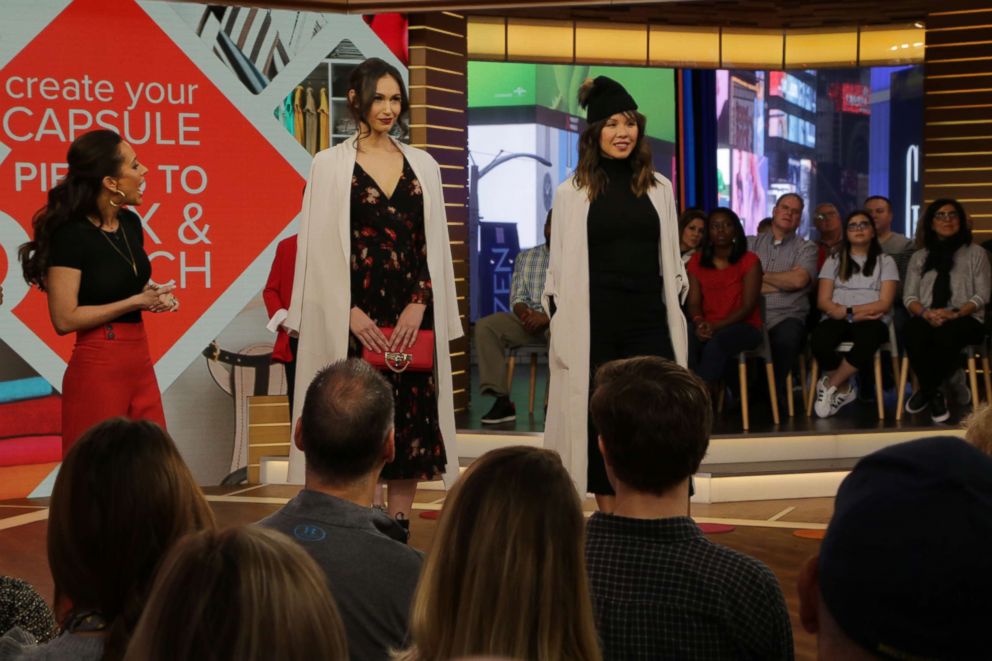 Take your look from day to night by pairing the robe coat with a brightly patterned dress and ankle boots. The robe coat instantly becomes like a sexy trench coat, perfect for a date.
Mulroney recommends shopping for colors that work with what you already have in your closet.
Look 4: Floral-patterned wrap dress, oversized sweater, heeled combat boots
If you're hoping for a look for a more casual night out, Mulroney recommends taking the same floral-patterned dress and and dressing it down a bit by pairing it with an oversized sweater and heeled combat boots. This is a great look for a casual night out with the girls.
Look 5: Oversized sweater, vegan leather leggings and a black mule heel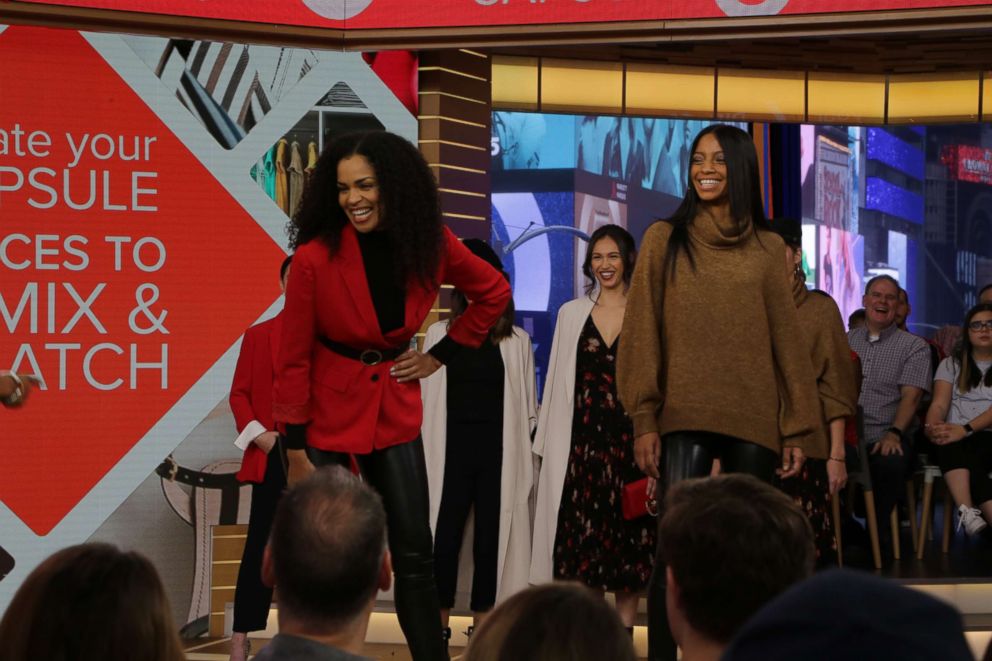 Leather is a huge trend for fall but can be costly, so a great alternative is vegan leather such as these leggings that can be worn day and night. Pairing them with an oversized sweater and heels can look fun and sexy, without showing too much skin.
Look 6: Vegan leather leggings, black turtleneck, red blazer and leopard heels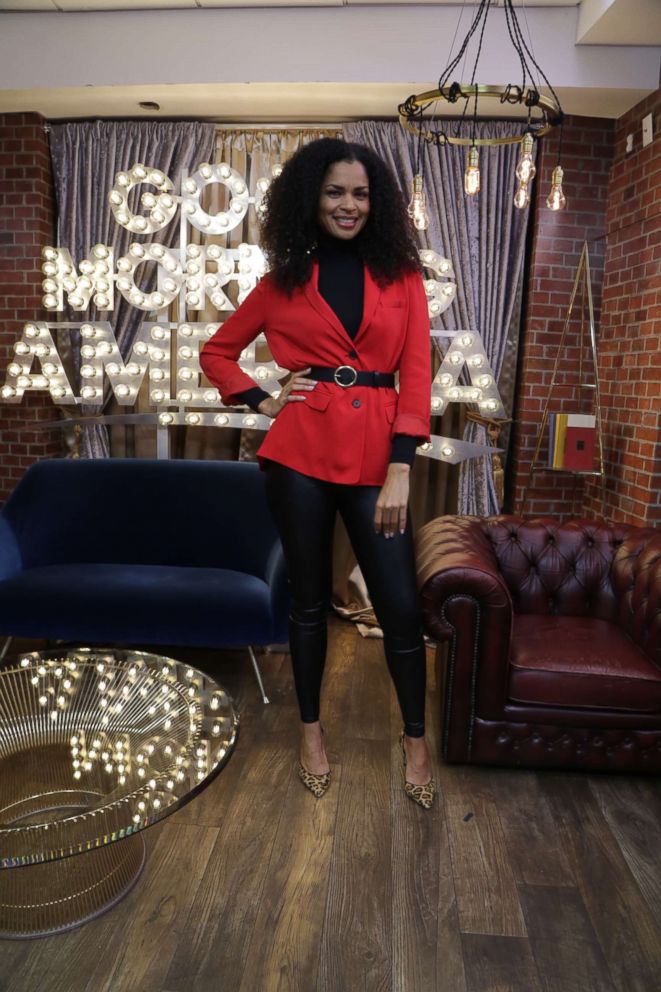 This final look brings the capsule full circle by pairing that red blazer from the first look and elevating it with the vegan leather leggings and leopard heels. This is a perfect way to look both understated and cool or if you need an outfit that you can take straight from work to a social event afterwards, according to Mulroney.