This boy has the sweetest friendship with his neighborhood sanitation workers
A little boy has become a hometown celebrity thanks to his adorable friendship with a sanitation crew.
Every Thursday morning, Noah Cooper greets the guys of Waste Management. The 6-year-old from West Virginia first began waiting outside for the truck about four months ago, his mother said.
"He likes the big trucks, he loves to watch them throw the trash in the back," mom of five Tracey Cooper told "Good Morning America." "If we're not out there they'll wait to give him a hug. These guys are wonderful."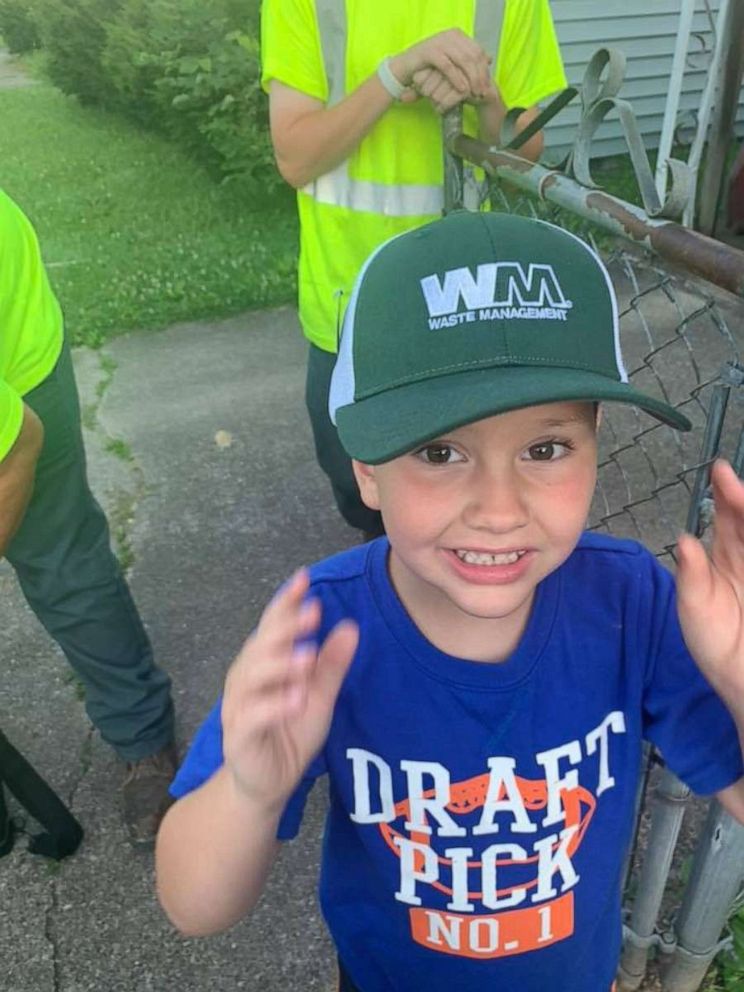 Cooper said the sanitation workers that come by her home are Jacob Yoder and Mark Stephens. Noah has even made them cookies and gave them fast food gift cards as presents.
Recently, Yoder and Stephens gifted Noah with some Waste Management flair including a toy garbage truck, a hat and even a folding chair to sit in as he waits for the truck each week.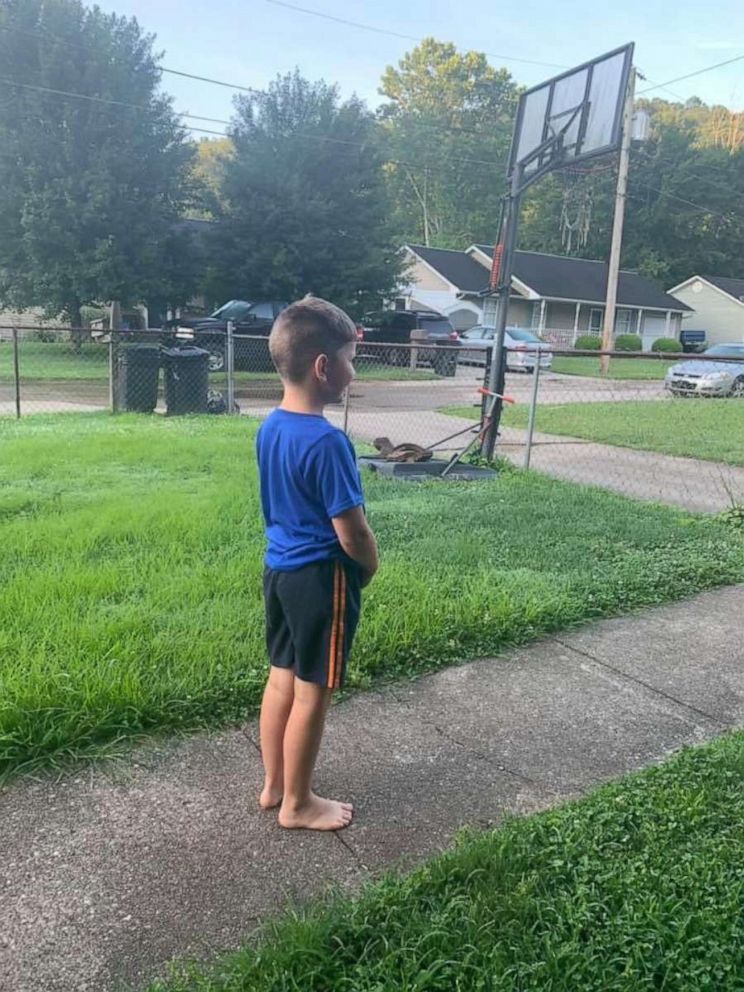 "It just warms my heart that they see the sweetness in him and they've gone above and beyond," Cooper said.
Since Noah's love for the garbage men made local news, he's often recognized in his neighborhood and mom says he's enjoying the spotlight.