Photographer captures her own grandparents in stunning photos for their 60th wedding anniversary
Grandparents celebrate 60th anniversary in stunning photos
Abigail Gingerale Photography
A couple is celebrating 60 years of marriage with a styled shoot photographed by their very own granddaughter.
Ginger and George Brown posed for pictures in commemoration of their wedding on June 6, 1959.
Abigail Lydick, owner of Abigail Gingerale Photography in Allentown, New Jersey, captured the beautiful moment as her husband and business partner, Andy Lydick, shot behind-the-scenes video.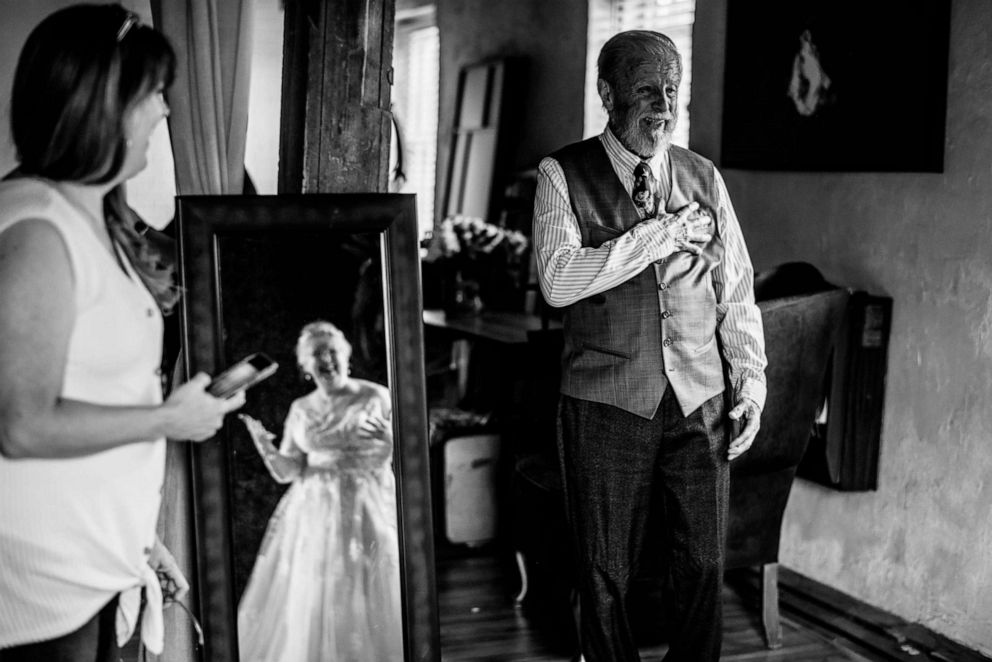 "I wanted to be able to spend the night with them, make them feel special and have family time," Abigail Lydick told "Good Morning America." "They just love to make their grandkids happy, so they'll do anything. It was really sweet."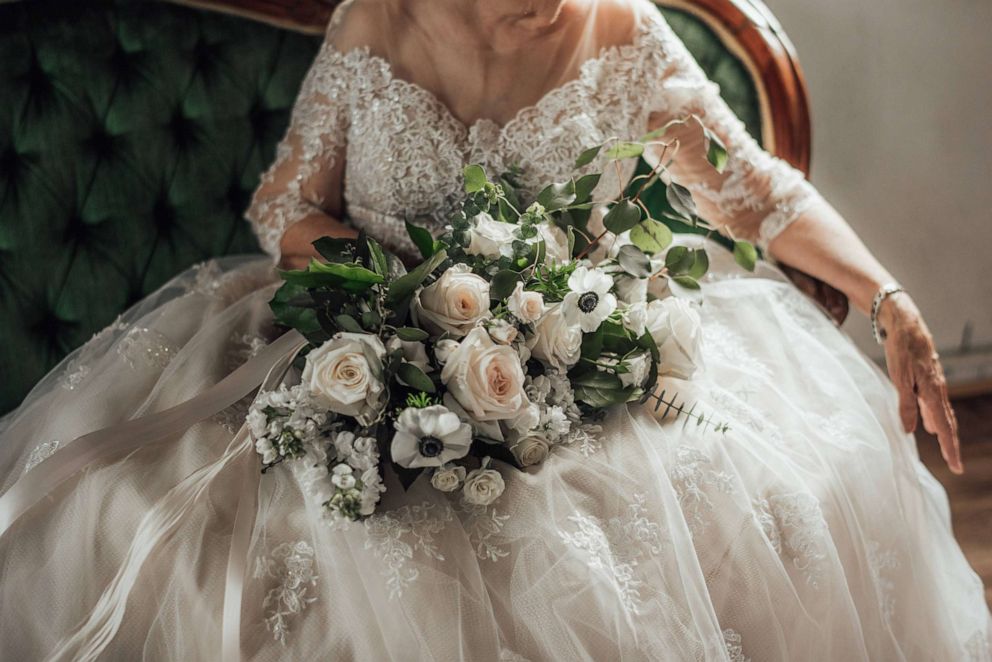 Ginger, 78, and George, 83, have four kids, 18 grandchildren and 19 great-grandchildren.
They moved to South Carolina 26 years ago, but returned to share in anniversary celebrations with their family.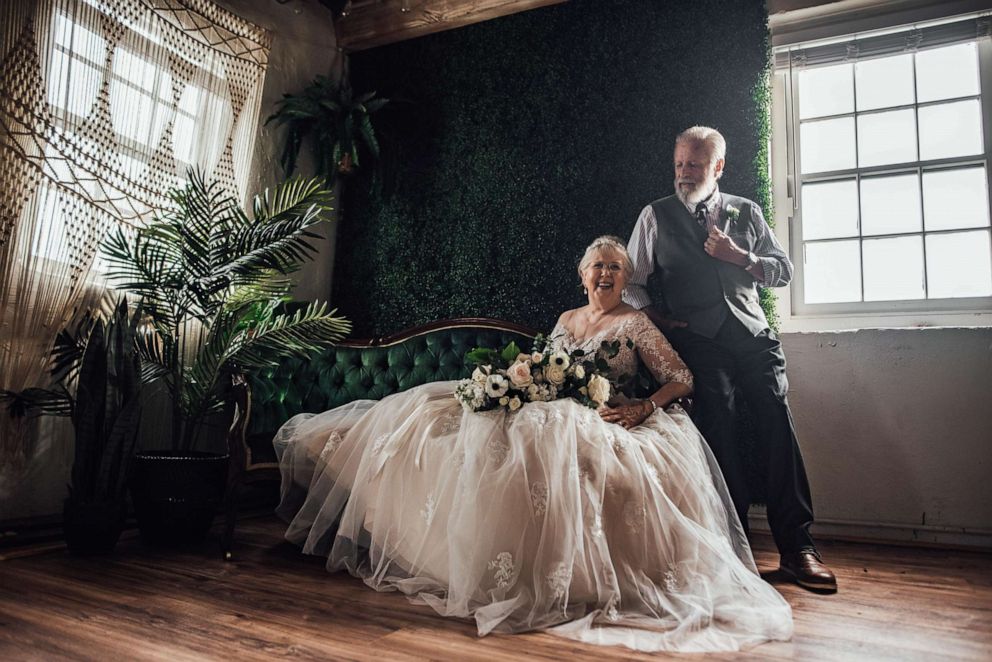 Lydick held the photo session for her grandparents on June 24 near her studio, and some of her vendor friends provided the essentials: a gown (Bridal Suite Boutique), flowers (Ivy On Main Florals) and hair and makeup (Christine Swope).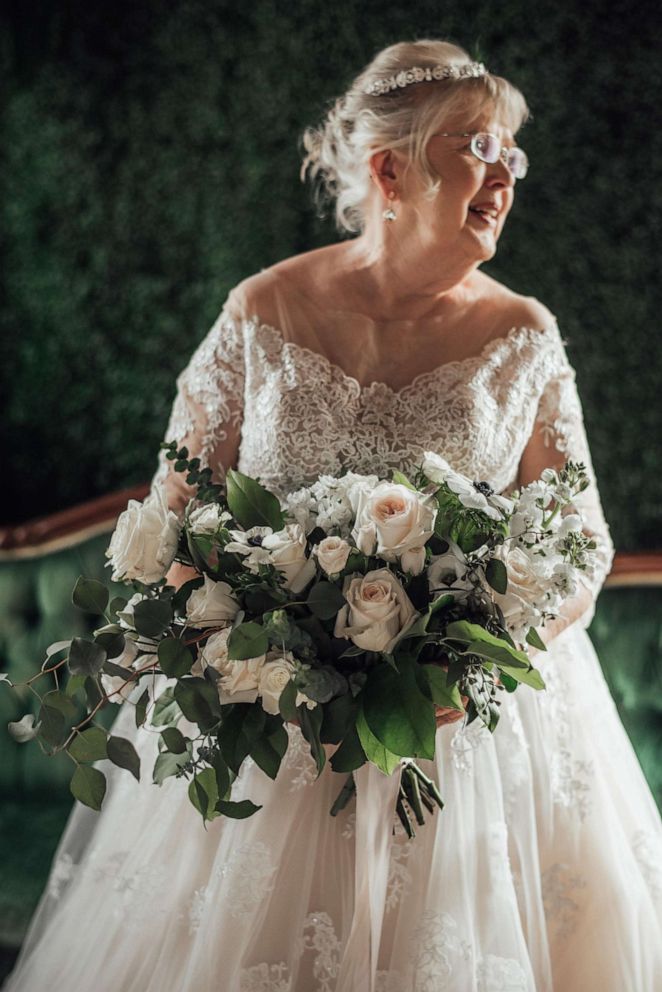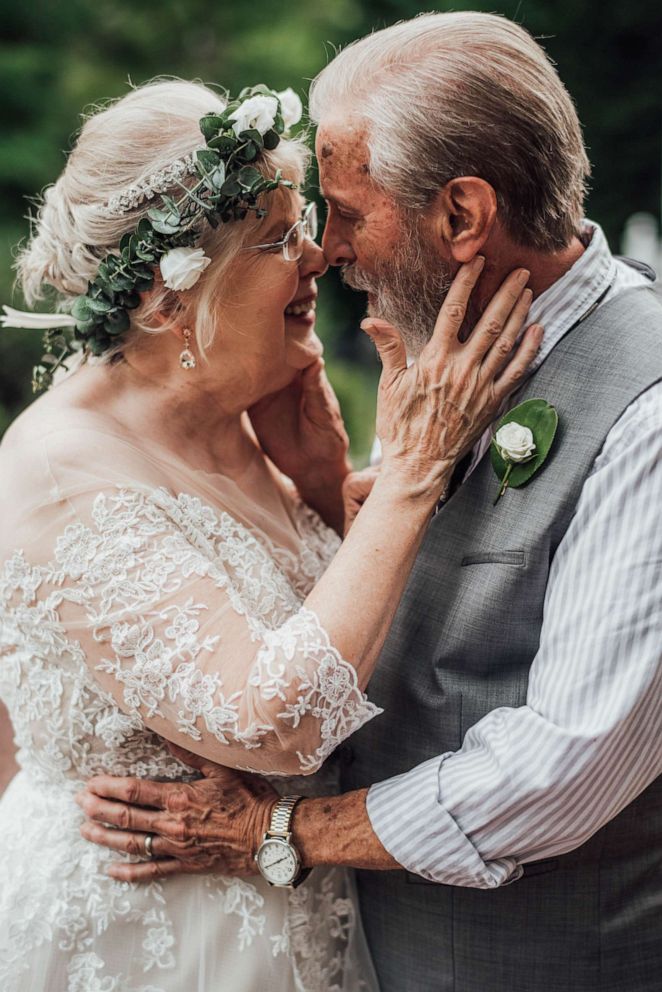 On video, Ginger and George provided their top advice to young married couples.
1: Don't go to bed angry.
2: Be prepared to forgive, always, because you just have to do it.
3: Maintain a good sense of humor.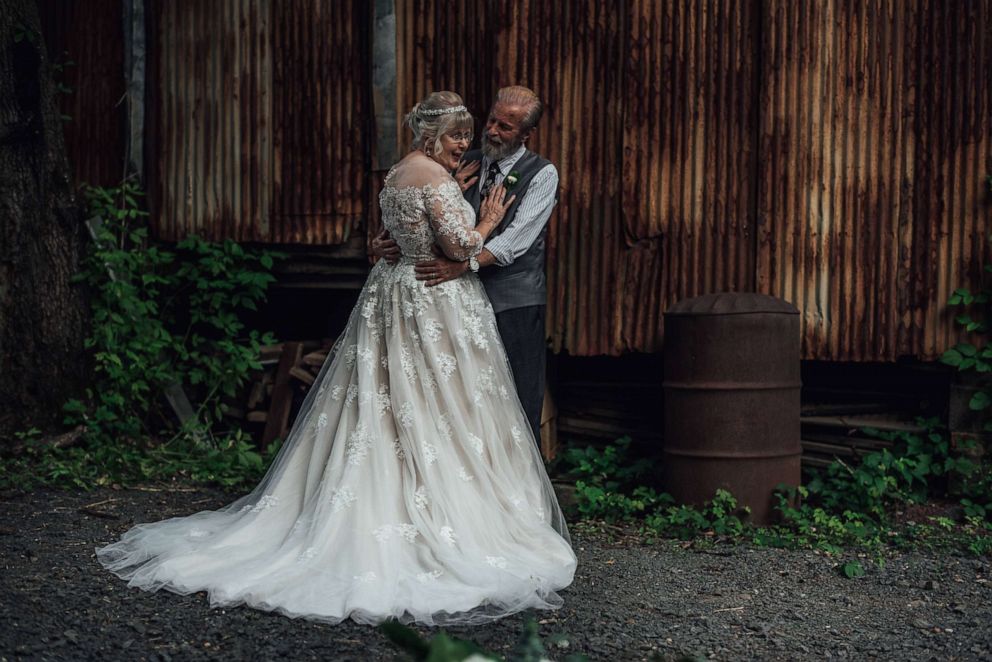 Lydick said she and her family always go to "grandmom and granddad" for words of wisdom.
"You can call and ask them anything and nothing is off limits," she said. "They are hilarious and joke all the time. My granddad is constantly singing and making my grandmom laugh. They're always spending time together and it's pretty adorable."