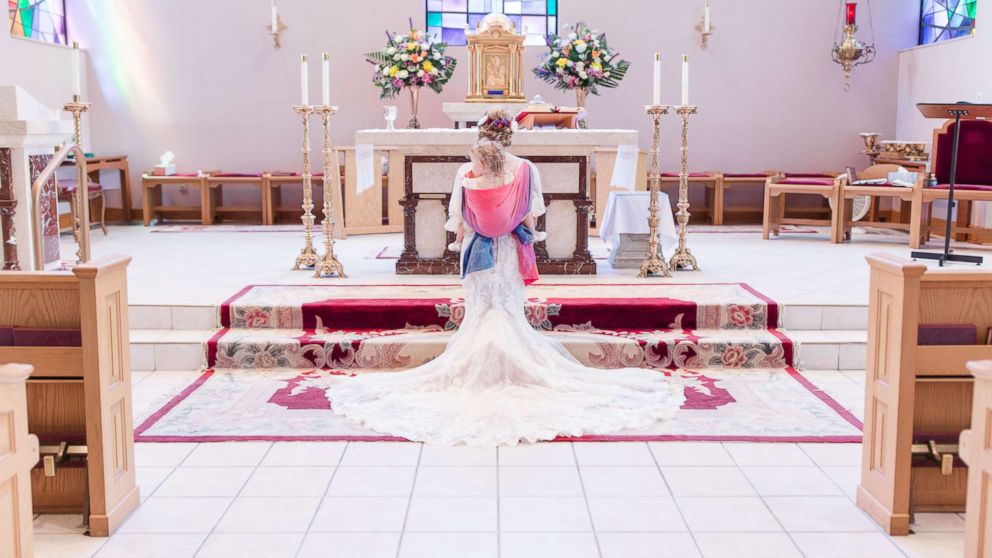 A bride who walked down the aisle wearing her baby girl on her back has shared beautiful images of the moment.
Her photographer, Laura Schaefer of Fire and Gold Photography, shared the breathtaking photos on Instagram.
Dalton and Jimmy Joe Mort were married in Steubenville, Ohio, at Holy Family Church. Little Ellora was a darling addition at the alter as the couple said their vows.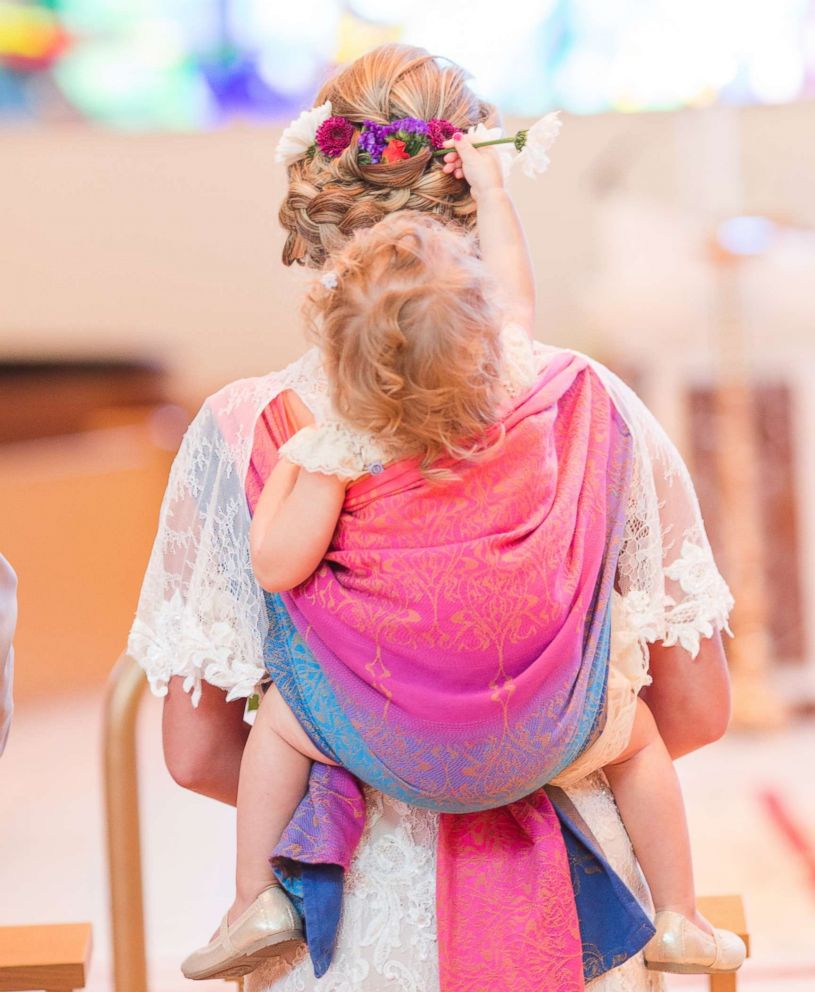 "Deciding to wear my daughter just made sense to me. I already wore her a lot to Mass, so that is what she knew," Dalton Mort told "Good Morning America." "Our wedding Mass was during nap time. I thought it might keep her calm on an already overwhelming day for her."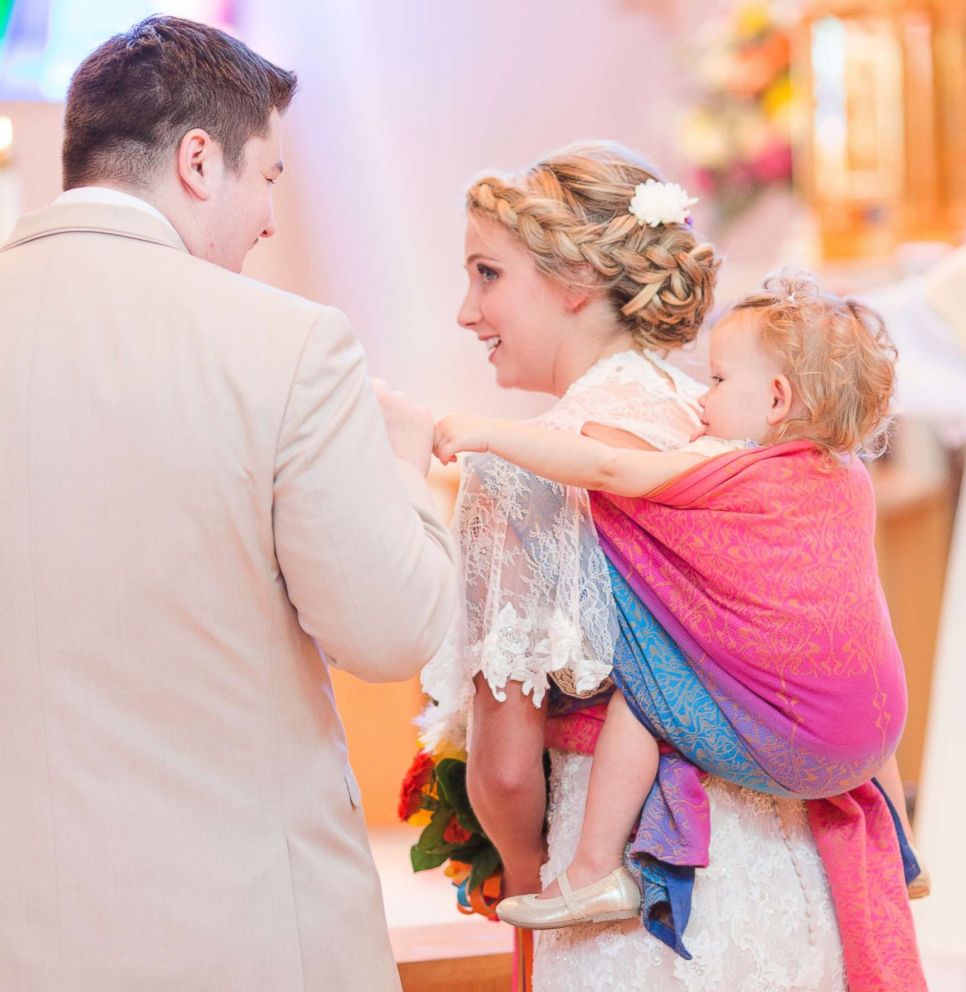 It appears to have worked. Ellora peeks out during the ceremony, holds a flower and even plays with her mom's hair.
"I knew she would want to be near me. All of that, plus my husband and I wanting her to be involved somehow in the ceremony, it just was the best thing for everyone," she said.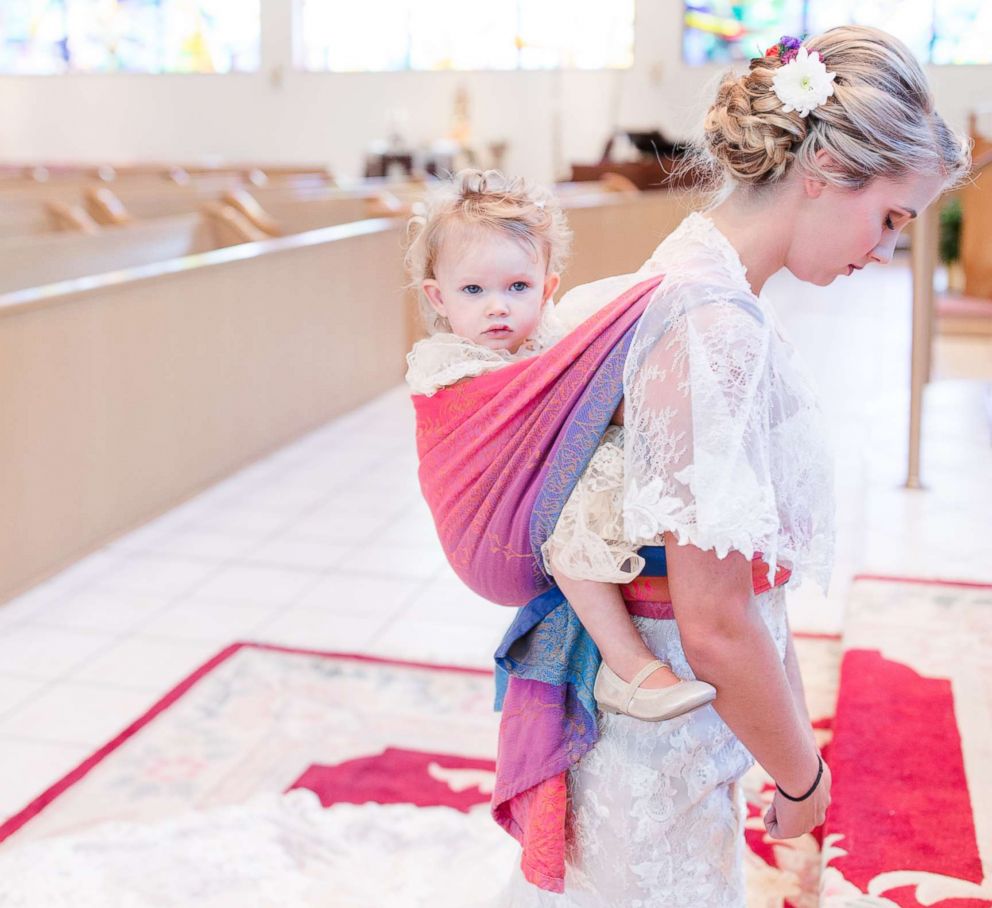 Dalton Mort said the near-perfect color coordination of the wrap with the backdrop of the church interior was coincidental. She was more concerned about how the wrap would work with her shawl.
"Luckily it was easy to put slits up the back of it," she said.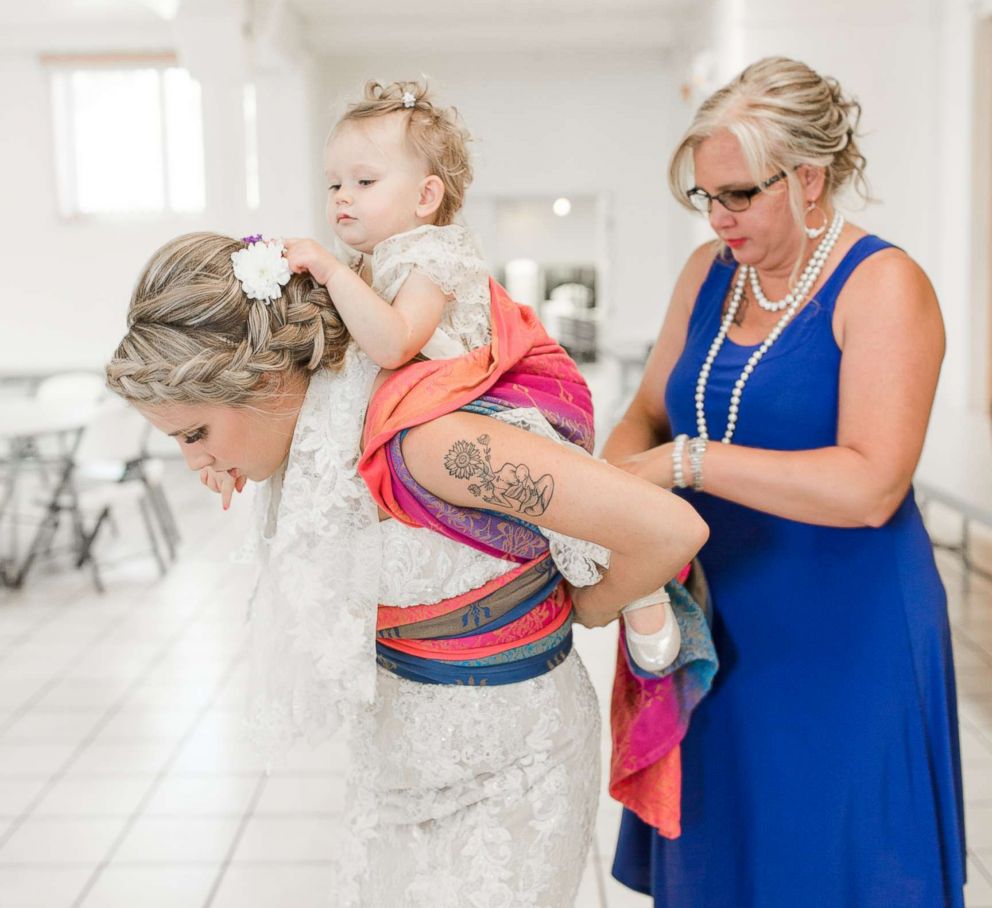 Dalton Mort's mother was a big part of the dress decision.
"Growing up I remember her wearing my younger brother all the time," Dalton Mort said. "She actually gifted me the ring sling she used for him at my baby shower. Then I love pictures of her helping me to wrap my daughter at my wedding. That just makes the pictures that Laura took all the more special."