This Philadelphia mother was not playing games when she built a life-size claw machine for her twin daughters' Halloween costume this year.
"I try to think as outside of the box as possible. It's Halloween, you only get it once a year," Andrea Hamburg told "Good Morning America."
Hamburg, a self-described "crafty" person, said that she dislikes generic costumes, and she tries to go above and beyond when creating Halloween looks for her "super outgoing" three-year-old twin daughters, Elizabeth and Louise.
The girls' previous Halloween outfits included Lucy and Ethel, chickens, and old ladies -- a costume which Hamburg said went viral on Pinterest -- so she knew she needed something even more elaborate to top those this year.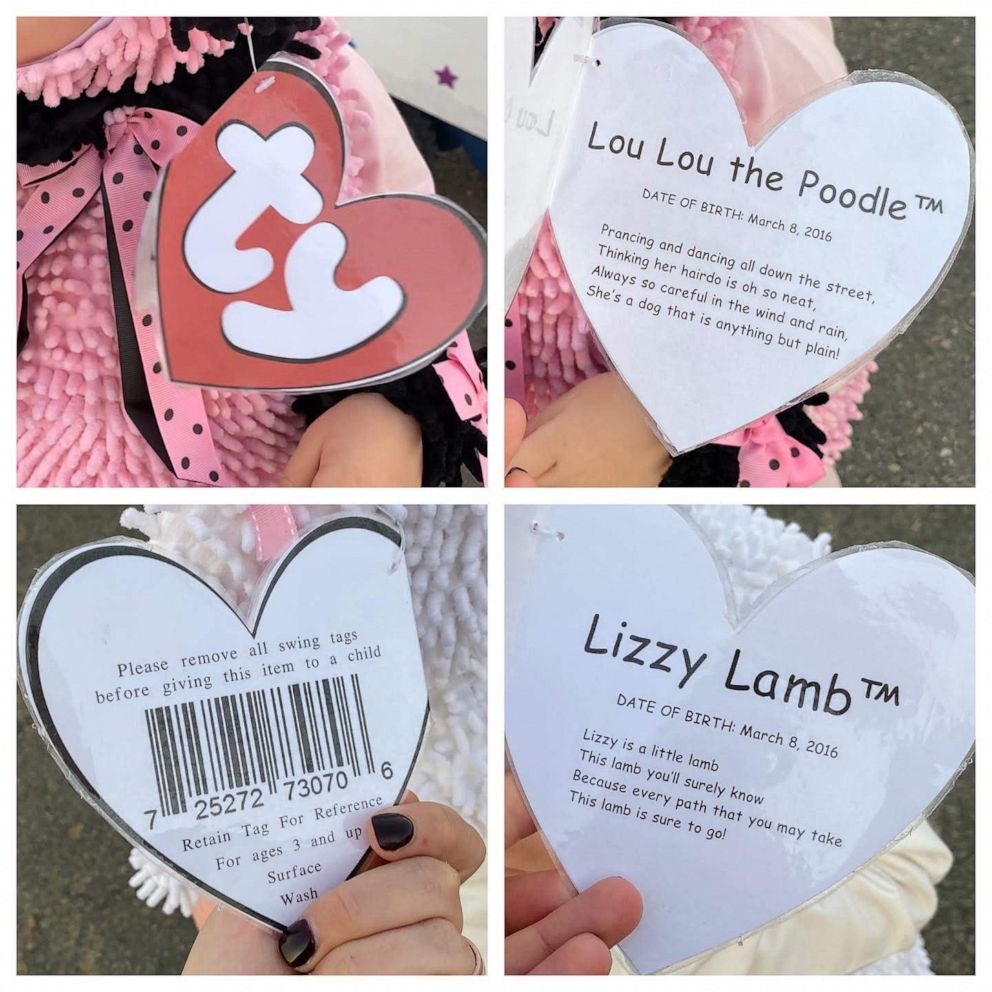 After a rainy -day family excursion to an arcade where Hamburg won a bunch of beanie babies for her girls, she got her inspiration.
"They've been obsessed (with the claw machine) ever since then," Hamburg said.
Although she'd seen claw machine costumes sold online, she said she had never seen a costume where the costume wearer was in the machine. So they got to work.
The construction of the costume was a family affair. Hamburg's father is a carpenter, and her father-in-law is a machinist. The two men utilized their respective skills for three or four days to turn a wagon Hamburg already had into the basic setup, complete with a wooden structure serving as the machine's walls on top.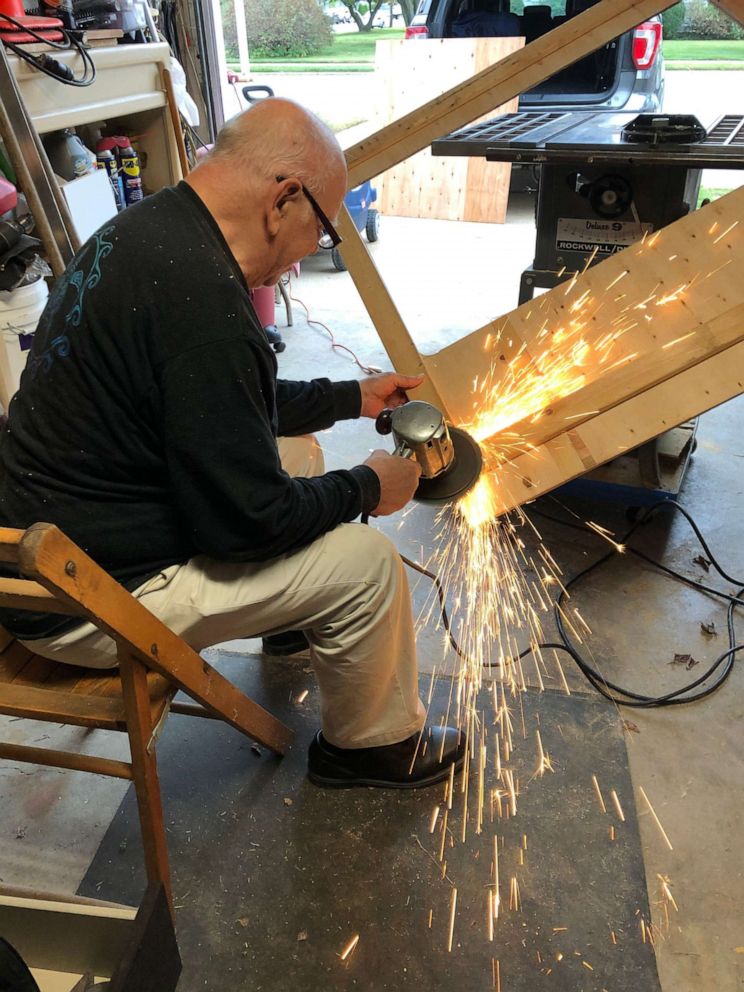 When that was finished, Hamburg channeled her creativity and transformed the structure into the machine. She spray-painted the exterior and attached battery-operated strip lights with Velcro around the crane and installed two push lights on the ceiling of the inside, among other decorations.
Her husband made the claw out of metal flaps.
When they finished, the "most ambitious costume they've ever done" was a hit.
"(The girls) were like 'Daddy, this is beautiful.' They were so pumped when they first saw it," Hamburg said.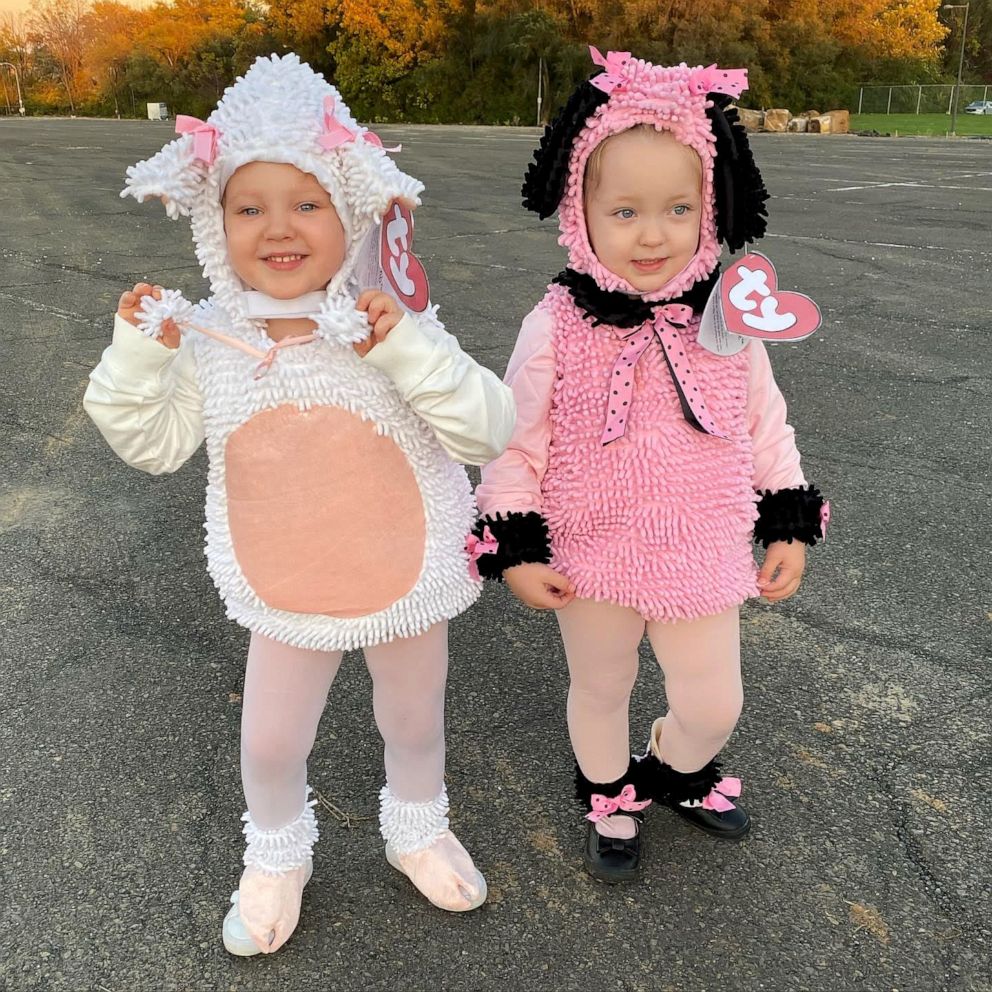 The final costume --complete with the twins dressing as TY stuffed animals-- not only wowed their daughters but also wowed their community and passersby.
"Everyone's kids thought it was real … they were like, 'Can we put money in it?'" Hamburg said.
The best part? The mobility of the costume means that mom doesn't have to carry two tuckered-out toddlers if they get tired while trick-or-treating.
"My kids, if they get tired -- they're only three -- we'll just throw them right back in the claw machine, and they're good to go," Hamburg joked.