Mom banned from school functions after confronting alleged bully on bus
Would you call out your child's bully?
A mother from Pennsylvania is fighting to regain privileges at her son's school after she was banned by the district for confronting her child's alleged bully on the school bus.
Tammy Aikins, a mom of two, said that last Aug. 28th, on the second day of school, her younger son Carson, then-5, was crying on the floor of the school bus as it arrived to drop him off at home.
Aikins said she asked the driver if she could get on the bus, a request that she said was granted.
"The mommy in me came out - right, wrong or indifferent," Aikins told ABC News. "It was not this elaborate plan. It was a split-second decision. He authorized me to get on the bus and I said, 'Is it that the kid, there?'"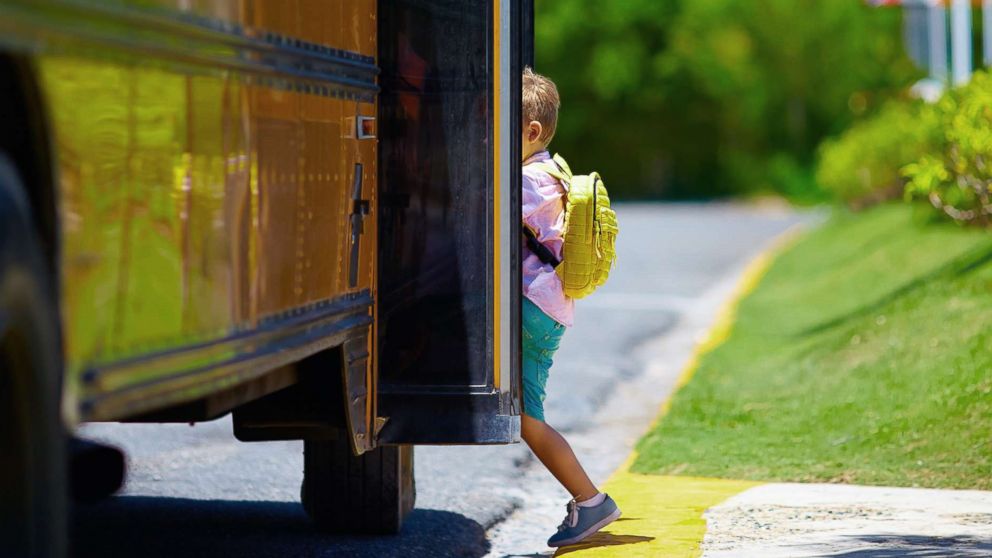 Aikins said that Carson told her he was a victim of name-calling and physical violence on the first day of school as well, by the same child.
Aikins said she never went beyond the bus stairwell or approached the child, but rather shouted to the back of the bus where the child was sitting, to tell him to stop bullying her son.
I will always have their backs.
"You - look at me," Aikins said she told the child. "I'm his mom. I will not have you bully my 5-year-old son. You know what you did."
"I'm not doing it. I hope everybody hears me. I'm not doing it this year," she said she told the child, referring to previous efforts the year before that she had made to prevent the bullying of her son.
Aikins says that the same day she addressed the child, she went to the school principal to report the alleged behavior. The principal told her that the problem would be addressed, though Aikins claims that didn't happen.
"I was instantly upset because last year, it ended with my son Tyler being bullied," Aikins said. "I said, 'I can't do this again. Emotionally, I don't have it in me."
"The principal should've done [her] job and I would've never been in that position," she continued. "But being that they have failed my children on numerous occasions, I needed to make it [apparent] to my children that I will always have their backs."
A five-page letter that Aikins' attorney sent to the Gateway School District lawyer charges that Aikins was banned from her son's elementary school classroom, field trips and stripped of her role as a homeroom mom after the bus incident. The bans are still in place, Aikins said.
The letter, which was obtained by ABC News, contends that Aikins received permission from the bus driver to enter the bus and that she never used profanity.
In a response letter, also obtained by ABC News, district superintendent William Short disputes that Aikins received permission to board the bus, saying that bus surveillance video and audio reveals "no indication of permission being asked or received."
"The video and audio recording of you boarding the bus shows you verbally abusing kids and alleging someone was "bullying" your child," Short writes in the letter.
Aikins said that the full surveillance footage, which has not been released to her, should reveal that she was given permission to get on the bus.
A month after the bus incident, Monroeville, Pennsylvania police showed up at Aikins' home to investigate, she told ABC News, but determined that no law had been broken and ultimately no charges were filed.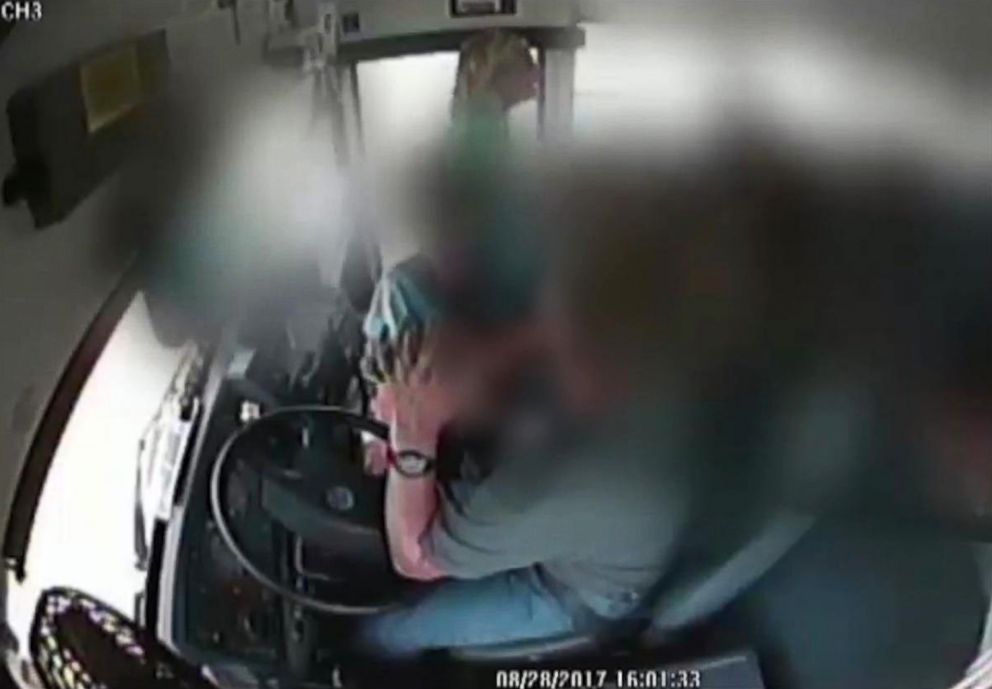 In a subsequent police report dated September 21, 2017, a school resource officer recommended that no files be charged.
"Based on my viewing the video as well as my past experience with similar situations during my time as the School Resource Officer (SRO) with the Gateway School District, I do not believe Mrs. Aikins' actions warrant any type of criminal charges."
The report goes on to say that the officer spoke with Short and "advised him of my conclusions, and he was satisfied."
"Therefore, this case should be considered closed."
Although the bus incident involved Aikins' son Carson, she is currently banned only from her son Tyler's second grade classroom. She said that a parent of two of Tyler's classmates, who were also on the bus that day, made a complaint about her addressing the alleged bully on the bus, Aikins said.
Aikins said she is involved in pending litigation against that parent.
"I even told Mr. Short, 'You want to give me a consequence then give me a consequence, but why does my consequence involve my children?'" Aikins said. "They could've chosen another punishment and they chose this."
Aikins, a substitute teacher who works in 13 districts, said that she is no longer substituting in the Gateway School District.
Short told ABC News in a statement that Aikins was employed through an outsourced company and that the district could not terminate her employment, because they "did not hire her."
The outsource company, Kelly Services, declined to comment to ABC News.
"Ms. Aikins remains employed with Kelly Services," the company wrote.
Aikins remains banned by the district from involvement in her older son Tyler's school-sponsored activities, including field trips and classroom readings.
According to Pennsylvania law, "a person who enters a school bus without prior authorization of the driver or a school official with intent to commit a crime or disrupt or interfere with the driver or a person who enters a school bus without prior authorization of the driver or a school official who refuses to disembark after being ordered to so by the driver commits a misdemeanor of the third degree."
Aikins and her lawyer maintain their claim that the bus driver allowed her on the bus.
In an email to ABC News, Short contested that claim.
"The parent did contact the Principal and a thorough investigation was completed with "no evidence" of "Bullying,"" Short wrote. "The parent did not request, nor is permitted by law to board a school bus. There was NO authorization given! The district stands by the decision. Mrs. Aiken [sic] is entitled to her opinion and interpretation of the events."
An international expert in bullying, youth aggression and teen dating violence said that she can see why Aikins may have felt the need to board the bus that day.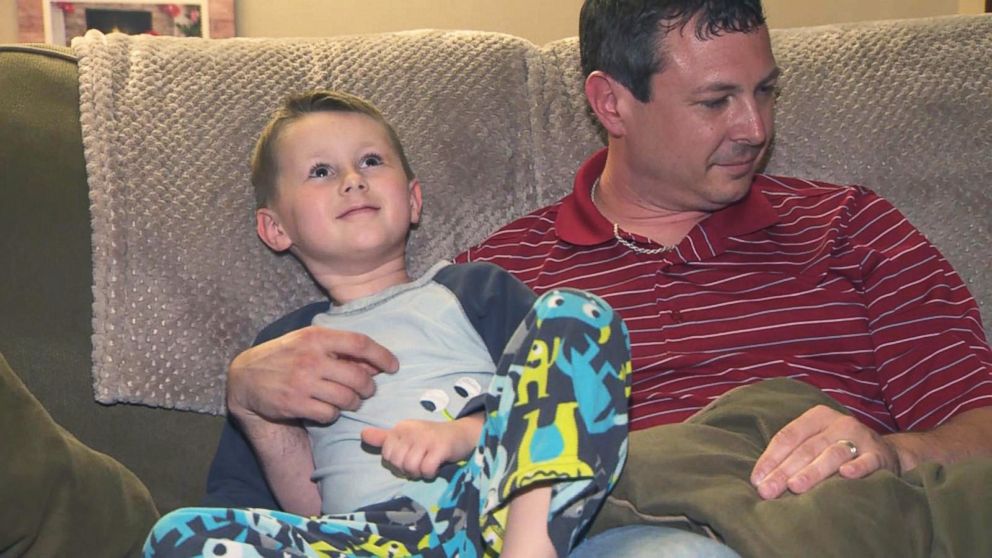 "[S]chools are often not responsive to parents concerns about bullying activities that are happening on the bus and parents often take this type of action or parents then drive their kids to school for years," said Dr. Dorothy L. Espelage, a psychology professor at the University of Florida, who said she was speaking in a general sense and is not involved in the Aikins dispute with the school district.
Espelage suggested that parents get answers to key questions.
"Find out what their [school's] procedures are for handling bullying situations on the bus," Espelage said. "What type of training has the bus driver had? can [driver's] have an assistant on bus? How do [drivers] address seating arrangements when there is an identified bully situation?"
Espelage recommended that if there is no adequate response from school administrators, a parent should attend school board meetings to bring the issue to the attention of the board members.
I just want to be able to participate.
The section of the Gateway School District's elementary school handbook dealing with bullying states that "[t]he school district will not tolerate any acts of bullying occurring on school district property, at school-sponsored activities scheduled on or off school grounds, or during the time students necessarily spend traveling to and from school or school-sponsored activities, or transmitted in any way through school computers, networks or equipment."
Aikins said she would like to pursue further action against the district, but has not yet filed civil litigation.
Aikins said she would like her rights to be reinstated at her children's school.
"I just want to be able to participate," she said.