I gave birth while intubated for COVID-19. The nurses saved me and my son's life
The children of a couple who fought COVID-19 side-by-side are thanking hospital staff for keeping their parents together until the very end.
Carmen and Mary Siciliano of Chicago, both tested positive for the virus last month. Carmen Siciliano, 98, died Nov. 12 in his hospital bed as Mary, his wife of 76 years, stayed with him in his final moments. Mary, 94, is now recovering after she was discharged to a skilled nursing facility.
"We had a wonderful childhood and my parents inspired us with their 76 years of marriage and with their love," Gail Grazian, daughter of Carmen and Mary told "Good Morning America." "[They] taught us the meaning of true love and commitment and devotion towards one another."
Carmen and Mary have three children -- Grazian, Joyce Andringa and a son, Frankie Siciliano, who died eight years ago at the age of 67.
The couple also have four grandchildren and four great-grandchildren, including twins who were born on Halloween days before Mary went into the hospital.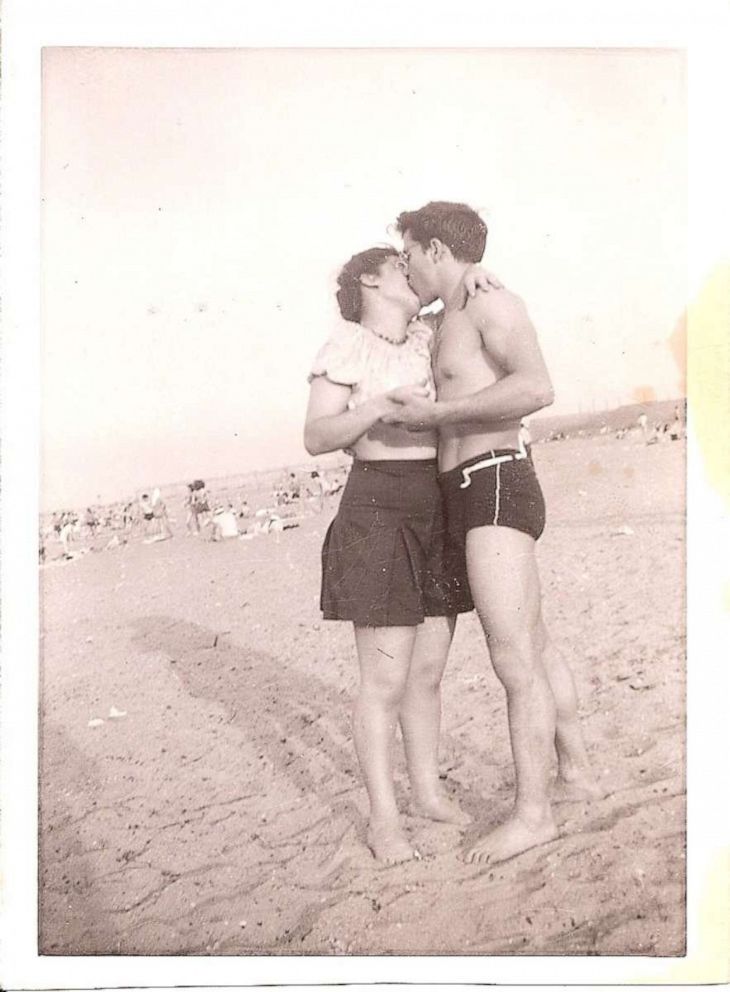 When their children were young, Mary worked a retail job at night. Carmen was a "very proud' WWII veteran, and a contractor who painted the numbers on stadium seats at Wrigley Field.
He was lovingly known to the neighborhood kids as "magic Grandpa," Grazian said.
I loved the fact that they were devoted to one another and always having fun.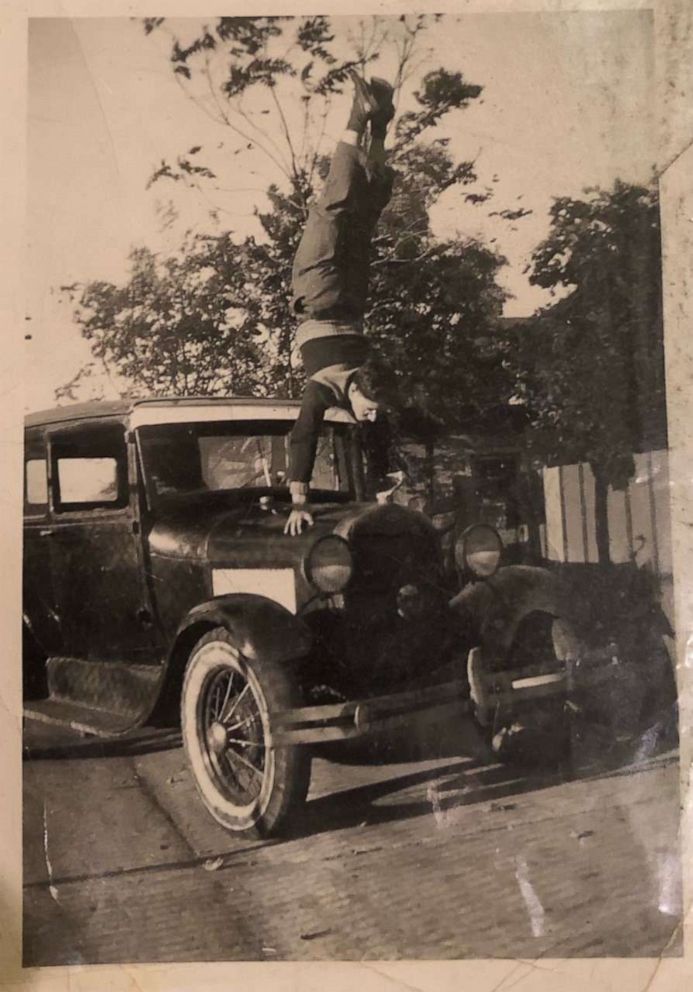 "My father would fill his pockets with change and do handstands for the kids on the block," Grazian added.
Grazien's sister, Joyce Andringa, told "GMA" that her parents also enjoyed ballroom dancing. Her dad often played the harmonica.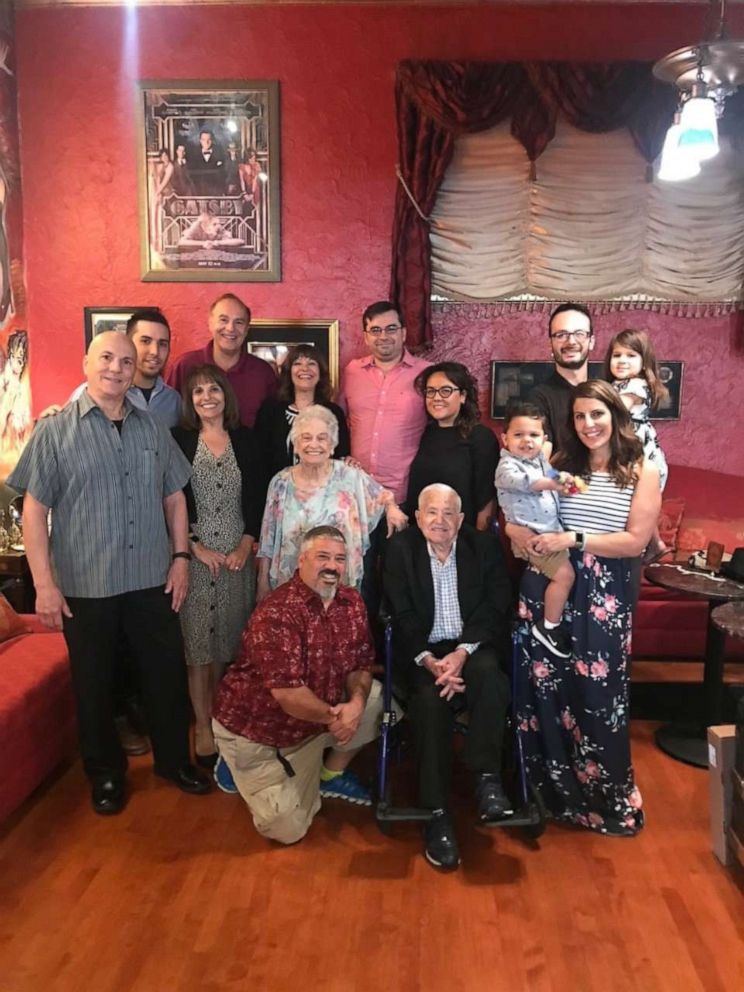 "I loved the fact that they were devoted to one another and always having fun," she added. "When [local news] featured their 75th anniversary story, my mom said, 'We always kiss each other goodnight ... we never went to bed angry.'"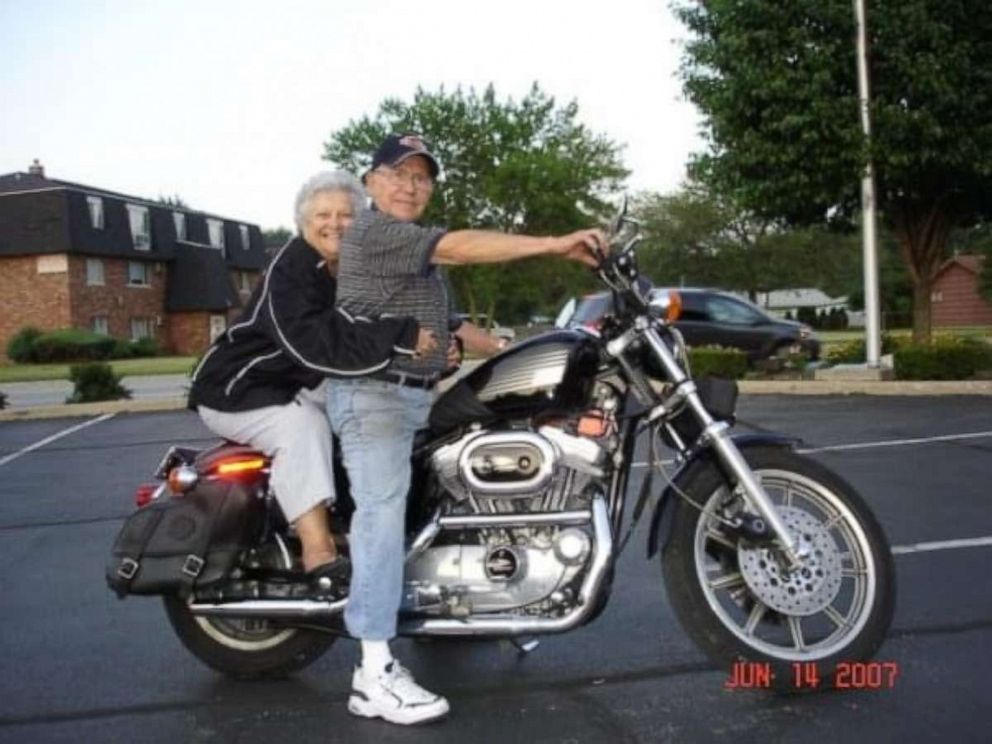 Mary was the first to test positive for COVID-19 on Oct. 23 and was admitted to Advocate Good Samaritan Hospital in Downers Grove, Illinois. Carmen tested positive Nov. 6 and was hospitalized the same day. Grazien and Andringa suspect their parents contracted the virus from the assisted living facility where they stayed.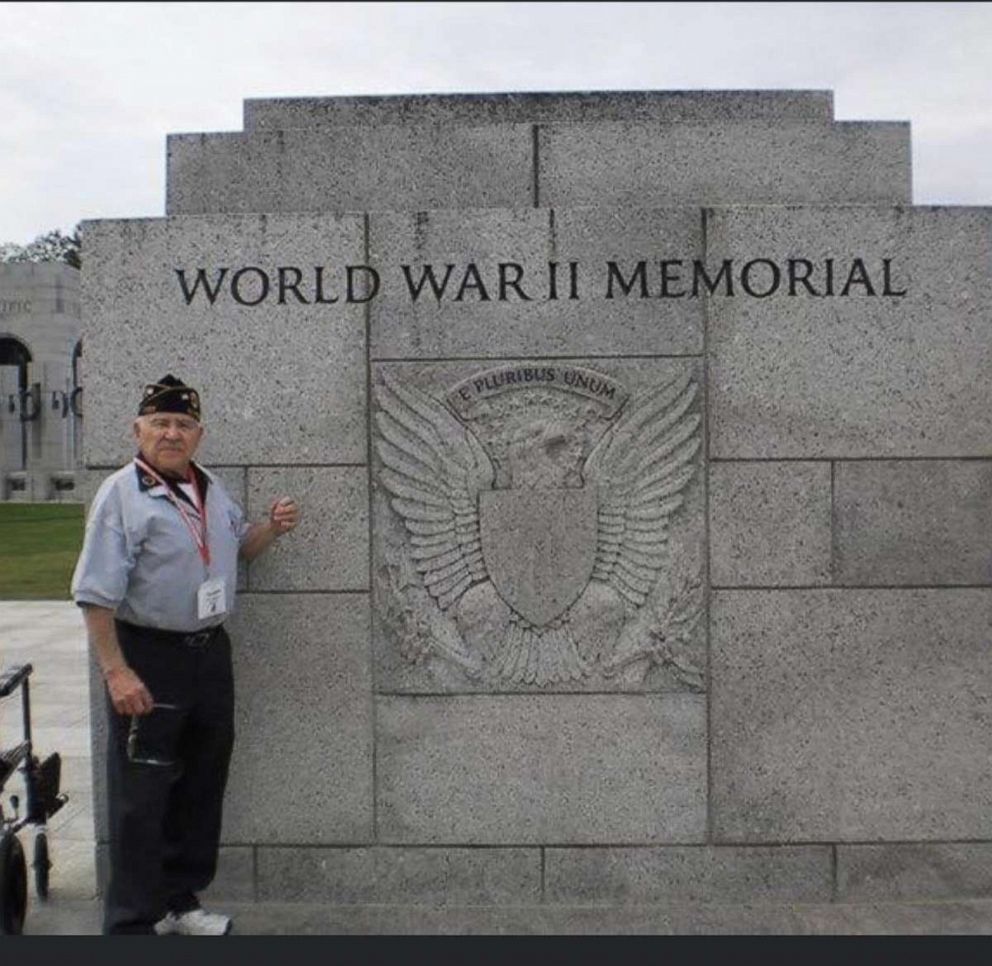 At the request of Grazien and Andringa, Good Samaritan was able to place Carmen and Mary in the same room.
"It provided us with a sense of comfort. They're our angels on earth and they're our heroes," Andringa said of the doctors and nurses. "My sister and I do not say that lightly."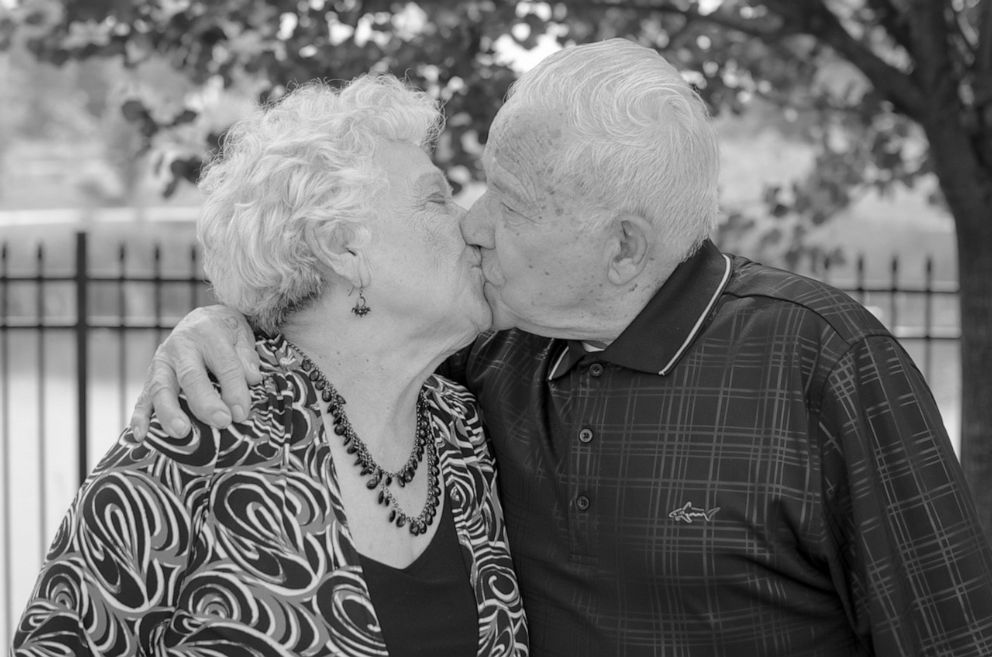 Renee Scheier is the interim manger of Good Samaritan's clinic resource unit who also oversees the respiratory unit which houses COVID-19 patients. Scheier told "GMA" that the hospital typically doesn't have multiple patients in the same room, but staff was able to safely accommodate the family's wishes.
"It's extremely important for us to have holistic care and treat the whole patient," Scheier said. "We know putting the couple together would provide emotional support to the family quarantining at home as well."
They were often referred to as the real life 'Notebook' story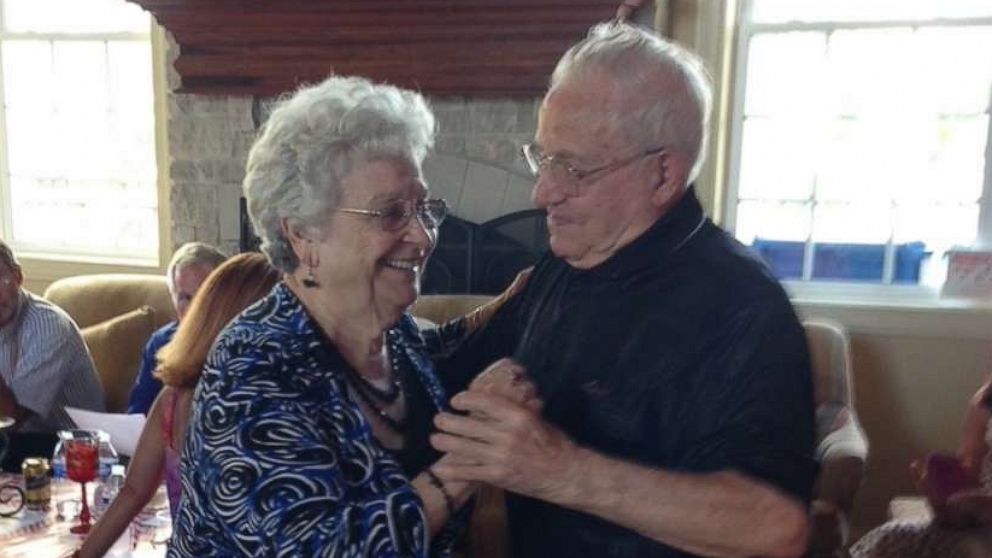 "They brought a lot of inspiration and comfort to Good Sam," Scheier added of the couple. "Watching their love story play out brought a lot of smiles to our team members' face. They were often referred to as the real-life 'Notebook' story."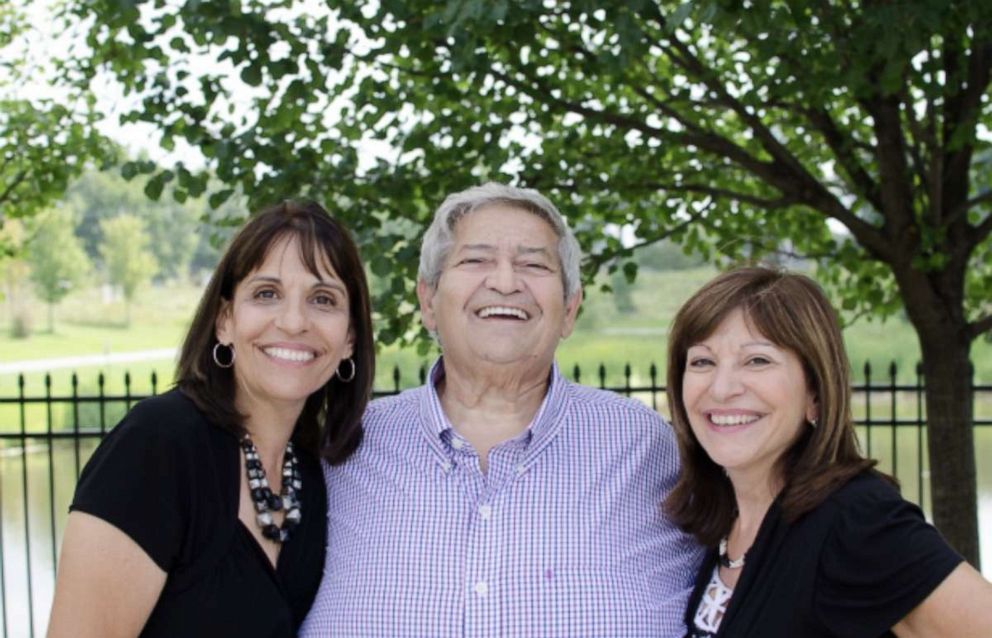 Grazien and Andringa said their mother is still healing from the virus, and emotionally, after the loss of her husband.
The family hopes for Mary's quick recovery so she can hold her great-grandchildren -- the newborn twins.