Women opt to freeze their eggs abroad
Bella Weems-Lambert and Dallin Lambert always knew they wanted to raise a family. They just hadn't known that the journey -- which would take them overseas and back -- would be followed by hundreds of thousands of supporters online.
The duo share their struggle with infertility openly with their social media followers in hopes that it will make others feel better about their own stories.
Recently, after years of struggling with infertility and a series of unsuccessful in vitro fertilization treatments, the two shared an exciting update: They're going to be parents through adoption.
"Adoption for us was never a last option. It was never like a last resort because of our infertility. We feel so strongly about adoption and we know that this is the right step for our family," Weems-Lambert told "Good Morning America." "But I feel like we had to go through those hard things to get to where we are now and I'm so grateful for our infertility to lead us to where we are right now."
The couple married in 2017 and decided to take the first two years of their marriage to travel and "live up the married life" before trying to grow their family. After that, they decided they wanted to start a family, but after about a year of trying, they hadn't had any success.
"I felt like I was so alone in that journey of trying and getting the negative pregnancy tests every month," said Weems-Lambert, who said the couple decided to see a fertility specialist near their home in Gilbert, Arizona, in 2020.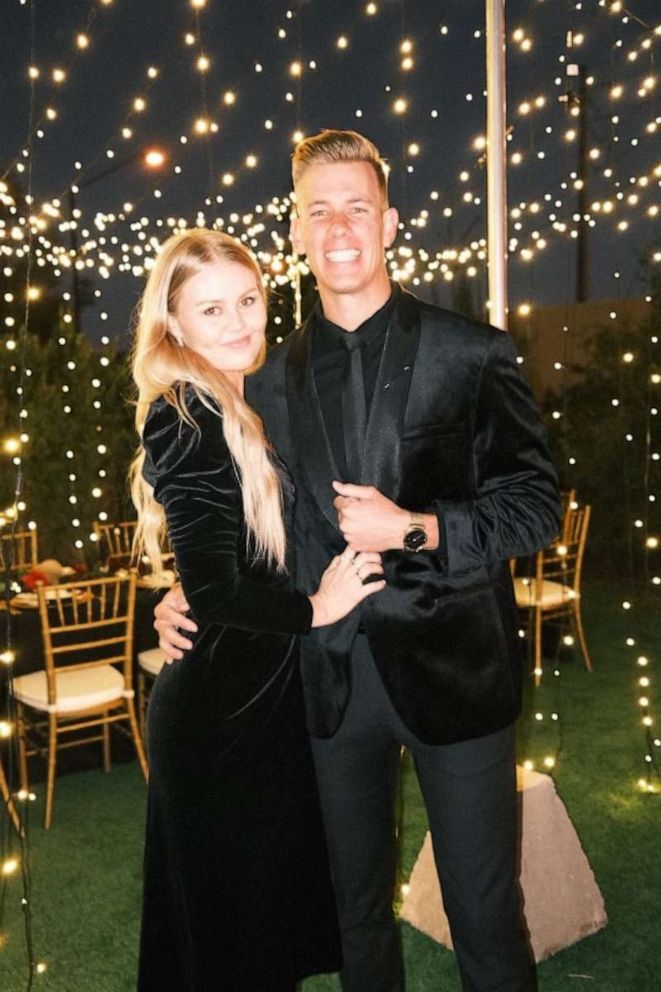 Lambert said turning to a specialist felt "defeating" at first.
"It was really hard going and seeing that specialist because it's kind of like it turned everything that you didn't think was going to happen into a reality," he said. "It was hard to especially watch Bella go through that."
Weems-Lambert said she was diagnosed with diminished ovarian reserve and that the doctor had initially recommended a round of IVF, a well-known treatment for infertility, where a woman's eggs and a man's sperm are combined in a laboratory to create an embryo or embryos. If the embryo is viable, it is transferred into the woman's uterus through her cervix.
Weems-Lambert said she wasn't ready for IVF at the time and wanted to seek other treatment options.
"I am so young. I'm so healthy. I felt like I was in denial. I was like, 'There's no way that I have to do IVF,'" she said. "For six months, we did a bunch of different procedures. We did an IUI. We did some medicated cycles, we did injections…. And all were unsuccessful. It was really mentally draining and exhausting."
The couple then decided it was time to try IVF. After a mutual friend connected them with an IVF doctor in Oman, they decided they were going to travel to the Middle East to "make an adventure" out of the treatment.
"We're big travelers, we love traveling. So we felt like, let's make light of the situation. Let's go overseas," said Weems-Lambert. "Let's go and do IVF and try to make it fun."
The couple also said the adventure spurred them to start sharing their infertility journey online.
"In the beginning, we weren't very open with it. It was kind of scary to be vulnerable and talk about it with others," said Lambert. "But then once we realized that we had the potential to help other couples going through it, we thought that it would be best to put it out there and start sharing it."
Since then, the couple has amassed nearly 700,000 Instagram followers combined, and more than 1 million subscribers on YouTube.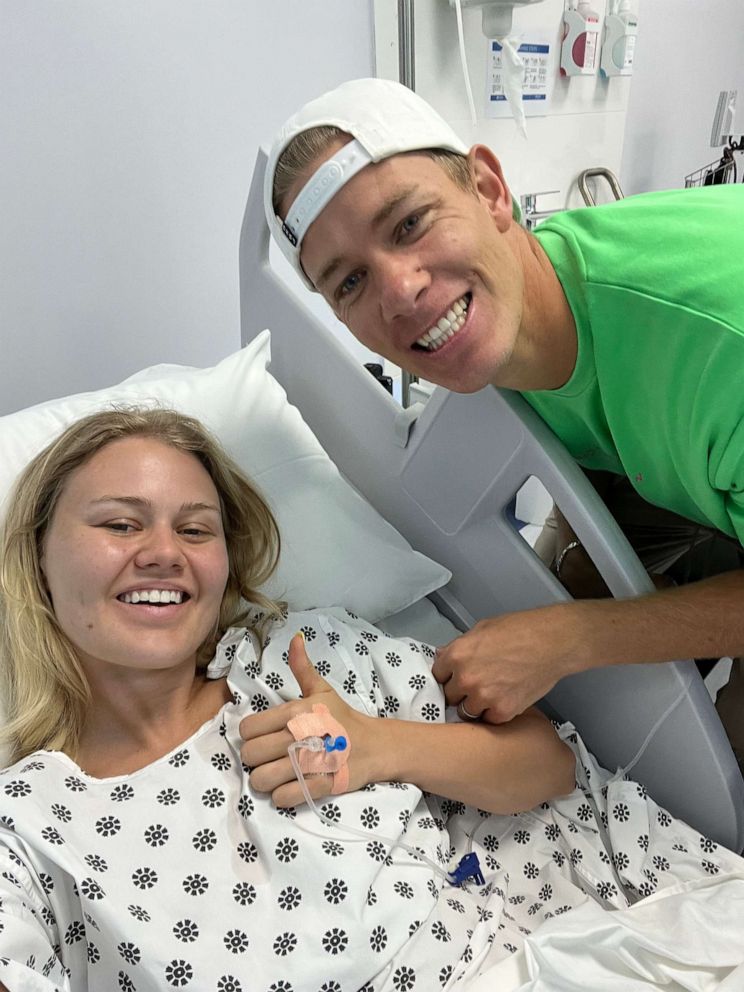 "The more you share it, the more real it feels. And so, it was really hard at first starting to share our infertility journey or even saying the word infertility -- like, it hurt to say out loud," said Weems-Lambert. "But once we did share it, we were so happy because we realized that so many people struggle with infertility. I had no idea."
According to a recent report from the World Health Organization, around 17.5% of the adult population -- nearly 1 in 6 adults worldwide -- experiences infertility.
Ultimately, after two trips to the Middle East and three unsuccessful rounds of IVF treatments, the couple decided on something that they always wanted to do: adopt.
"As we're going through these infertility treatments, I always just kept thinking like, 'It would be just so cool to adopt' and I always had that on my heart," said Weems-Lambert. "So we talked to some friends of ours and even family members who had adopted before, and every story was so beautiful."
According to recent data from the Adoption and Foster Care Analysis and Reporting System within the U.S. Children's Bureau, there were more than 114,000 children and youth waiting to be adopted in the United States in 2021 alone.
Prospective adoptive parents, like the Lamberts, who choose to utilize adoption agencies must typically undergo a strict review before an adoption is allowed to proceed, which can include verifying U.S. citizenship, meeting an age requirement and determining the "suitability" of each adoptive parent. Candidates undergo a criminal background check, fingerprinting and a home study, during which a professional will come to evaluate whether the home is suitable for the child.
After undergoing the evaluative process, Lambert and Weems-Lambert were adoption-certified on March 26. Now, the couple has connected with a few different agencies to help "match" expectant mothers with prospective adoptive parents.
"Every situation is different. You can [wait for a match] for a couple of years, or we've heard that it can be a couple of weeks or a couple of months," said Lambert.
While they are waiting for the right match, the Lamberts are continuing to share their story online. Weems-Lambert said she even designed a necklace for her jewelry company, Think Goodness, and wrote a song for those who are also struggling with infertility.
For both, she shared the same message: You are not alone.
"If you're struggling with infertility, you are not alone. It is so hard and it can be so isolating. And it's totally valid to feel those heavy and sad days," she said. "Find something that brings you hope and brings you that light that you need in your life."