With in-person Pride celebrations canceled across the country this year due to the coronavirus pandemic, two dads in Seattle found a creative way to still celebrate the LGBTQ community with their children.
Ricky Shankar and Nic Marcheso held a mini-Pride celebration in their neighborhood featuring their two children, daughter London, 4, and son Roman, 1.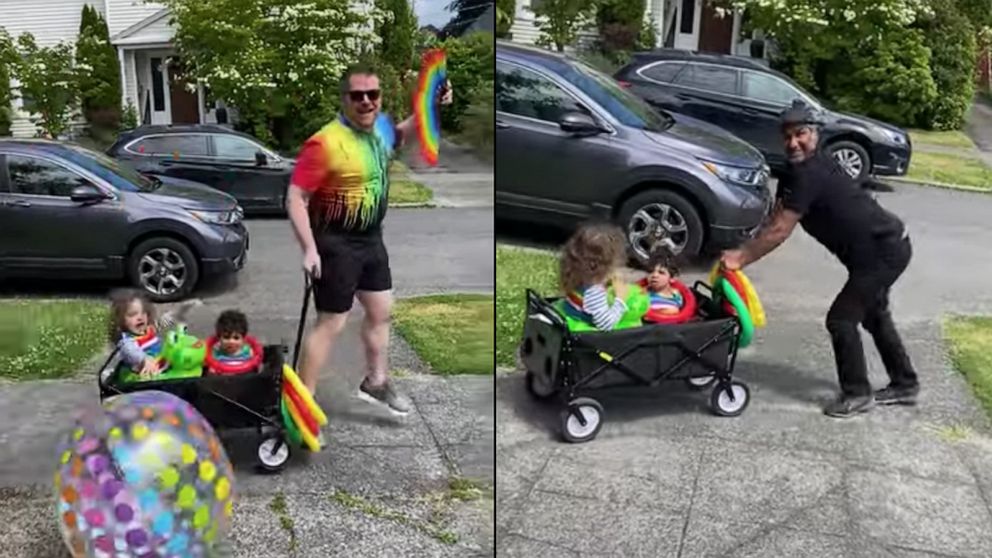 "Every year we go out to Pride and do the family stuff and it helps," Shankar, who marched with his family in last year's Pride parade in Seattle, told "Good Morning America." "We didn't want this year to go by without celebrating something."
Shankar and Marcheso led Roman and London in a "parade" around their neighborhood on Saturday that featured a kids' wagon and colorful accessories like inflatable toys and fans.
When they saw neighbors outside and explained how they were celebrating Pride as a family, the neighbors cheered them on with clapping and chants of "Happy Pride," according to Shankar.
"We got to explain to our kids what allies were based on that moment," he said. "It really made such a difference to us."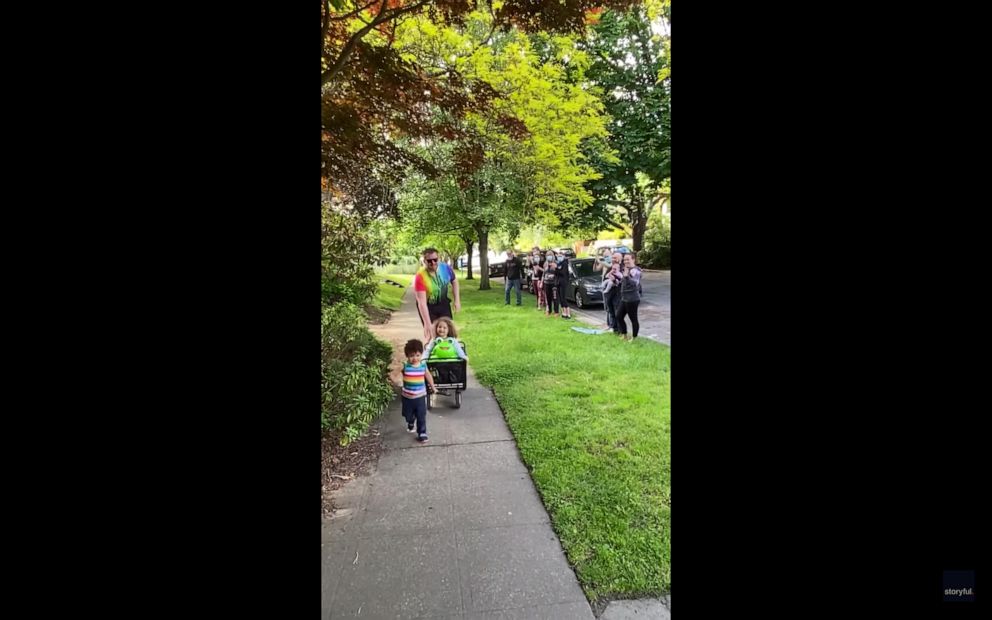 In addition to the fun of the parade, Shankar and Marcheso spent time on Saturday using their Pride celebration to explain concepts like protests and fighting for equal rights to London and Roman.
"We were able to talk about not only gay pride but we were able to talk about what's happening currently," said Shankar, referring to the protests happening around the country after the death of George Floyd. "We can talk as much as an almost 5-year-old and an almost 2-year-old can understand."
Shankar said the family continued the conversation with their kids Monday morning when the U.S. Supreme Court ruled that employment discrimination on the basis of sexual orientation or gender identity is prohibited under federal civil rights law, upholding Title VII of the 1964 Civil Rights Act.
"This morning we kind of connected it back to that with the kids, that black people fought for those civil rights that were upheld and we benefited from it today," he said.
Shankar said he and Marcheso plan to continue to have those types of conversations with their kids and plan to continue to celebrate Pride every year, no matter how or where it takes place.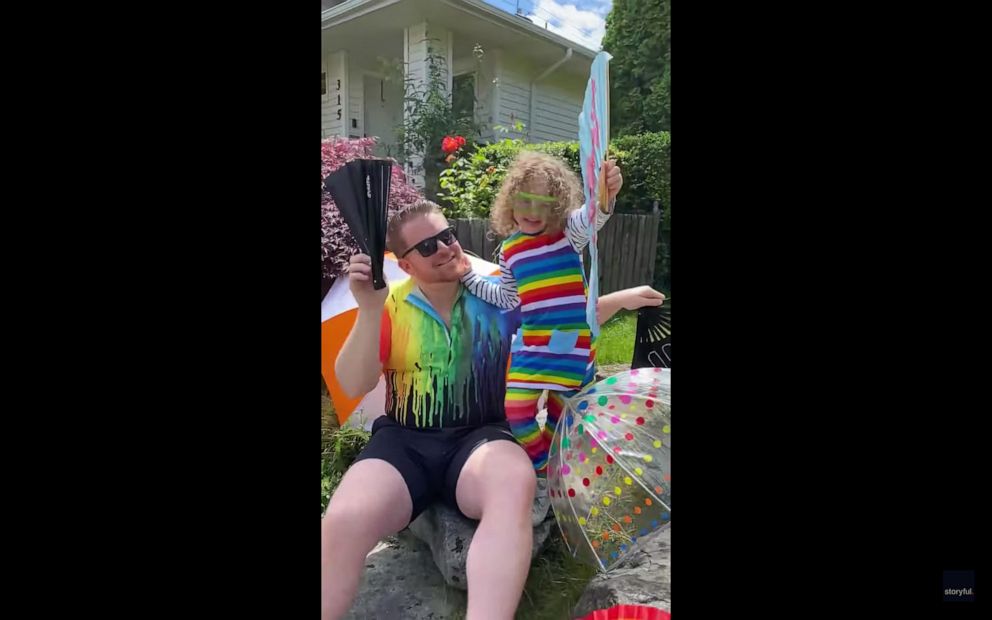 "If we all do our own part, then we'll all get somewhere together," he said. "Equal rights for all."