Mom and dad recreate Walt Disney World boutique after family trip was canceled
When Shaina and Tommy Gaynor heard Disney World would close due to the coronavirus pandemic, they had to break the news to some very disappointed daughters.
"This was the first time my 3-year-old was going to be able to go to the Bibbidi Bobbidi Boutique at the Magic Kingdom so she and her big sister were really looking forward to the trip," Tommy Gaynor explained.
The Gaynor clan had a family vacation to Disney World booked for months and as any parent can imagine, daughters Brynn, 6, and Lacey, 3, couldn't wait to get a princess makeover at their favorite theme park.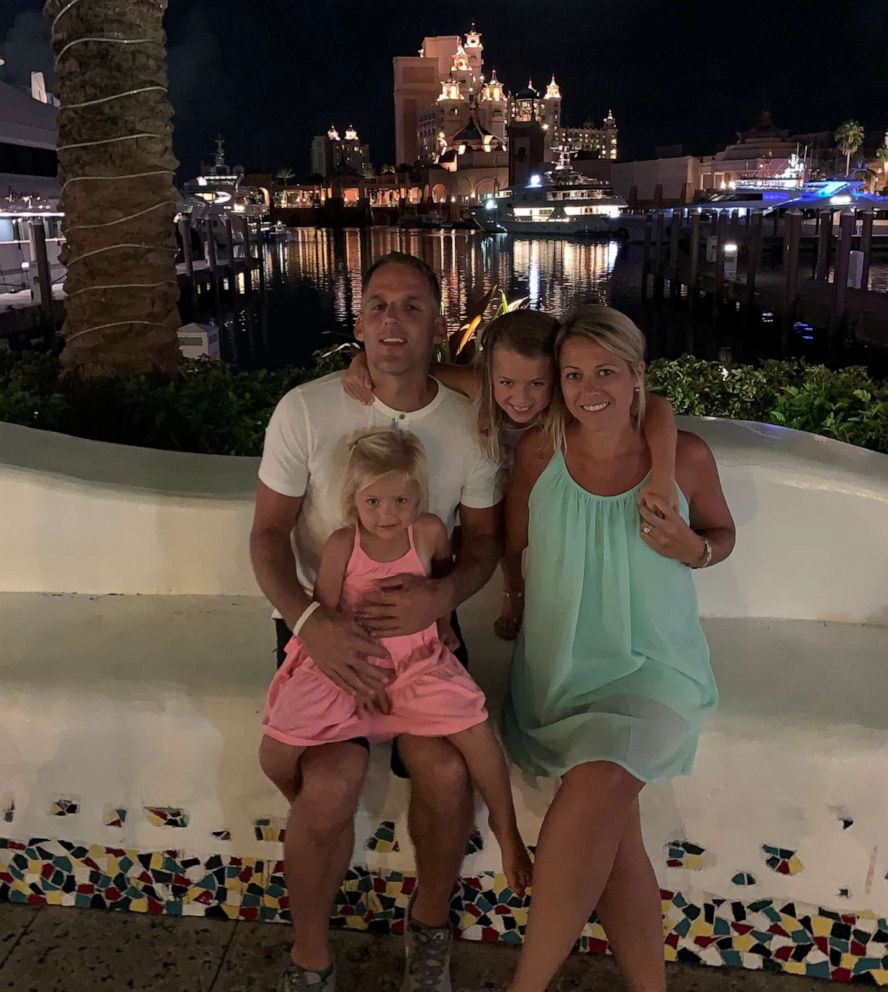 So the Gaynors surprised the kids with a Bibbidi Bobbidi Boutique set up at home instead.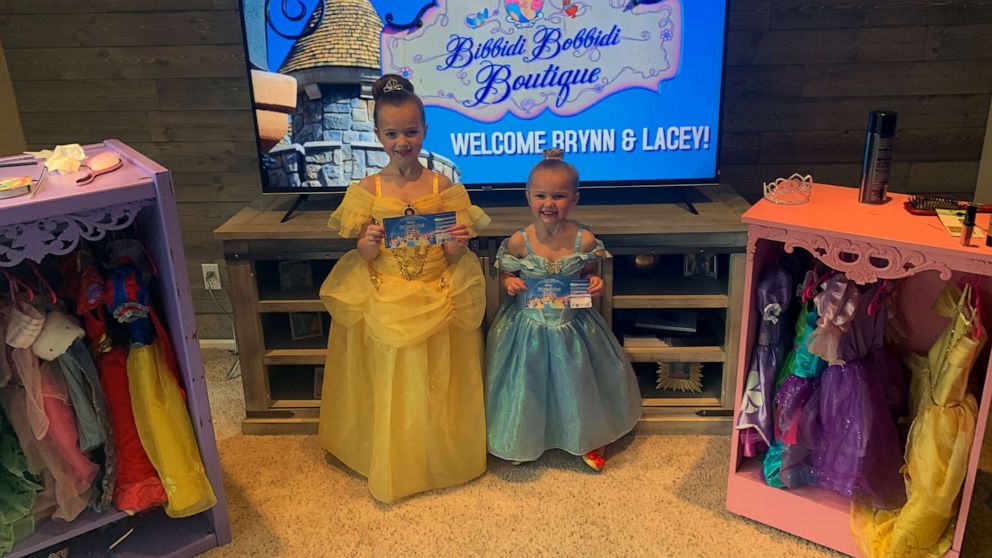 "The girls have a pretty extensive collection of dresses so we thought they'd have a blast being Disney princesses for the day," Gaynor said.
The parents took half an hour to build their display, transforming their living room into a dressing room fit for the royal treatment. Gaynor rolled out the red carpet and made special invitations for the girls as his wife set up hairbrushes, make-up and jewelry. The couple even dressed up in their formal attire to make the occasion feel special.
When the girls saw the transformation, they could hardly believe their eyes.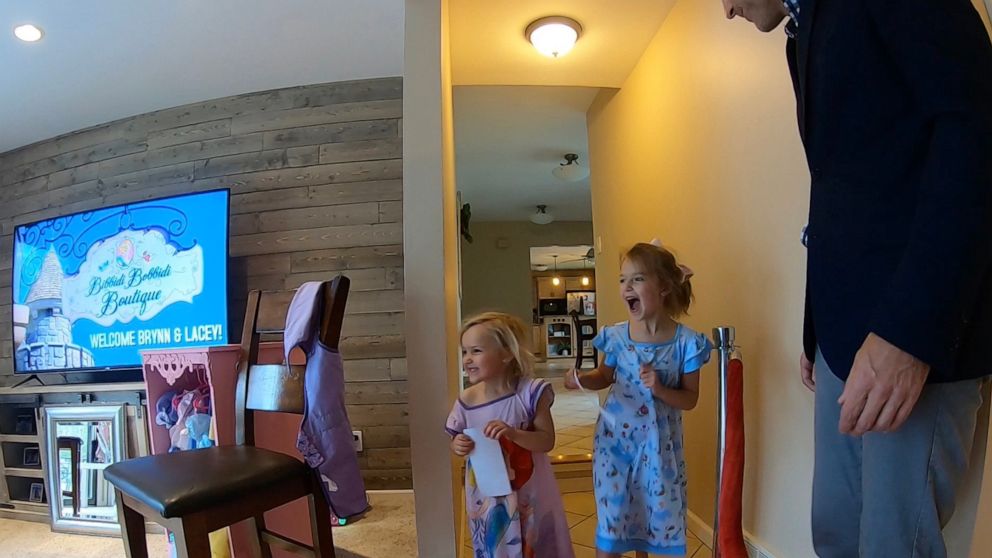 "They were blown away because they saw us a few minutes ago and all the sudden we're changed and had everything rolled out," Gaynor said. "You could just see the excitement on their faces."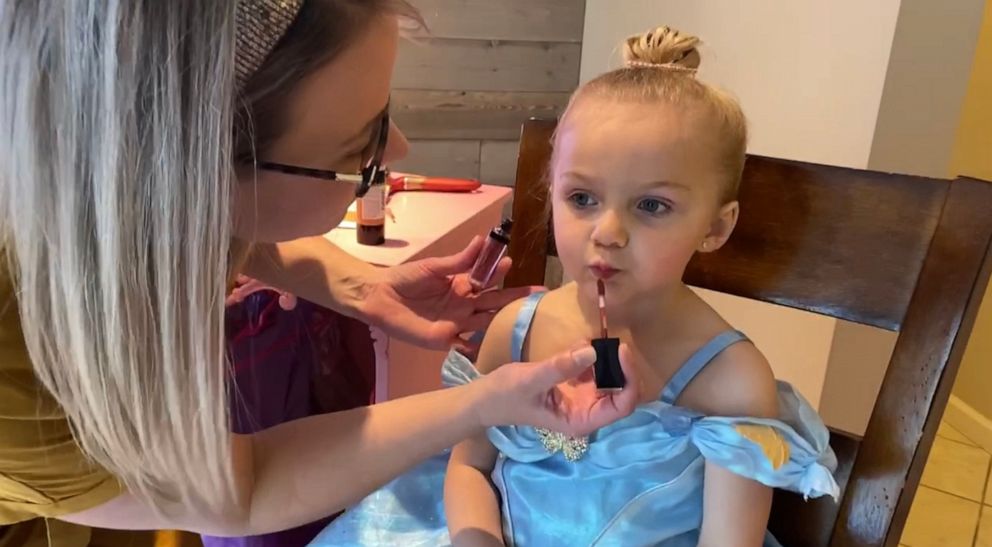 Gaynor added the family hopes to be back at the Bibbidi Bobbidi Boutique soon, just at Disney World next time around.
The Walt Disney Company is the parent company of ABC News and "Good Morning America."