Flight attendants call on airlines to ban babies sitting in laps
Flight attendants are renewing calls to ban children 2 years and younger from sitting in the laps of their adult caregivers and parents while flying, citing safety concerns that have come under the spotlight again following recent incidents of mid-air and extreme turbulence.
Many domestic airlines including American Airlines allow infants under 2 to travel for free while seated "in the lap of their parent (any age), or any accompanying adult 16 years or older traveling in the same cabin."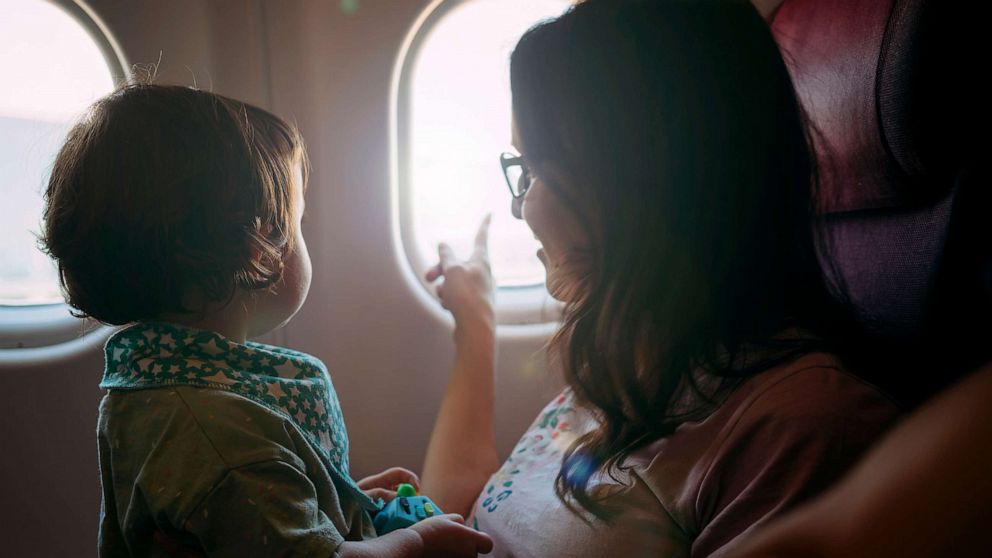 Sara Nelson is the international president of the Association of Flight Attendants-CWA, the largest union of flight attendants in the U.S., which represents nearly 50,000 flight attendants across 19 airlines. Nelson told the Washington Post the union has been advocating for a change in lap baby rules for the last three decades.
"The G-forces are not something even the most loving mother or father can guard against and hold their child. It's just physically impossible," Nelson told the Post.
The union has in the past called for every passenger on an airplane to be seated in their own seat and with a restraint, like a seat belt, and continues to do so.
"The current practice of merely recommending that infants and small children under the age of 2 be in child restraint seats during critical phases of flight is inadequate to protect our most vulnerable passengers," Nelson said previously in 2019.
At a safety summit held last Wednesday, Jennifer Homendy, chair of the National Transportation Safety Board, noted that turbulence is "especially dangerous for flight attendants" and accounted for "3 out of every 4 flight attendant injuries."
"We issued a report in 2021 to prevent turbulence-related injuries. It had 21 new recommendations and four that we re-iterated on weather reports, increased sharing of turbulence events, the need for flight attendants to be seated with their seatbelt buckled during certain phases of flight, and the need for parents to secure children under 2 in their own seat with an [Federal Aviation Administration]-approved child restraint system," Homendy said. "All 25 turbulence recommendations remain open."
The FAA agrees that children ages 2 and under sitting in another passenger's lap while flying is not a safe practice.
"Although children who have not reached their second birthday are permitted to travel as lap children, the FAA strongly discourages this practice and recommends that you secure your child in an approved [child restraint system] in their own seat for the entire flight," the agency advises. "While there is no regulatory prohibition from using a booster seat or harness vest (or other non-approved devices) for a lap child during the cruise portion of the flight only, airlines have policies which may or may not allow the use of those devices. Check with your airline."
Congressional lawmakers are currently reviewing federal aviation rules and legislation in order to reauthorize the FAA by the end of September, which is currently funded until the end of fiscal year 2023.