A 3-year-old's jubilant reaction during a holiday performance is melting everyone's hearts online.
Chelsea Krow shared a TikTok video of her daughter Emmy at her holiday dance recital earlier this week. In the accompanying caption, Krow wrote, "Pure joy when she finds her family in the crowd."
As the video plays, a voice off-camera yells out "Emmy!" and as Emmy turns toward the voice, she grins from ear to ear and laughs before giving an enthusiastic wave toward the audience and wiping away tears of joy.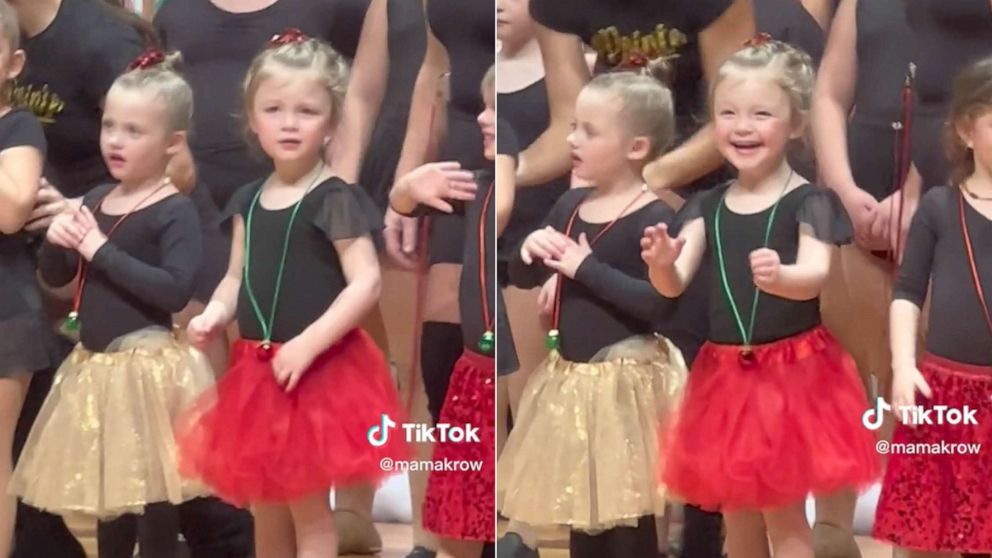 Krow told "Good Morning America" that Emmy was onstage with her peers from the Unity Dance Spectrum in Chicopee, Massachusetts, for her first holiday recital.
"She was so excited (and a little nervous)! She had so much fun and we were so proud!" Krow said in a statement.
Krow's video post has since gone viral, garnering nearly 15 million views on TikTok in just three days.
"We are so thrilled with the response and how positive everyone has been! She has spread so much love and joy. It's so nice to see humanity united in a positive way," Krow added.