If you've scrolled around on Snapchat, TikTok or Instagram, you've likely come across the popular "fit check" trend where people, especially those in Gen Z, record themselves sharing what they're wearing and name-checking their outfit brands.
But one "fit check" video, in particular, has stood out this month and it stars an unlikely duo -- 24-year-old Grace Pettit and her 86-year-old grandfather Liam Ryan, otherwise known as "Gramps."
Pettit first shared the TikTok clip featuring her and her grandfather on Dec. 18 and nearly two weeks later, it's gone viral.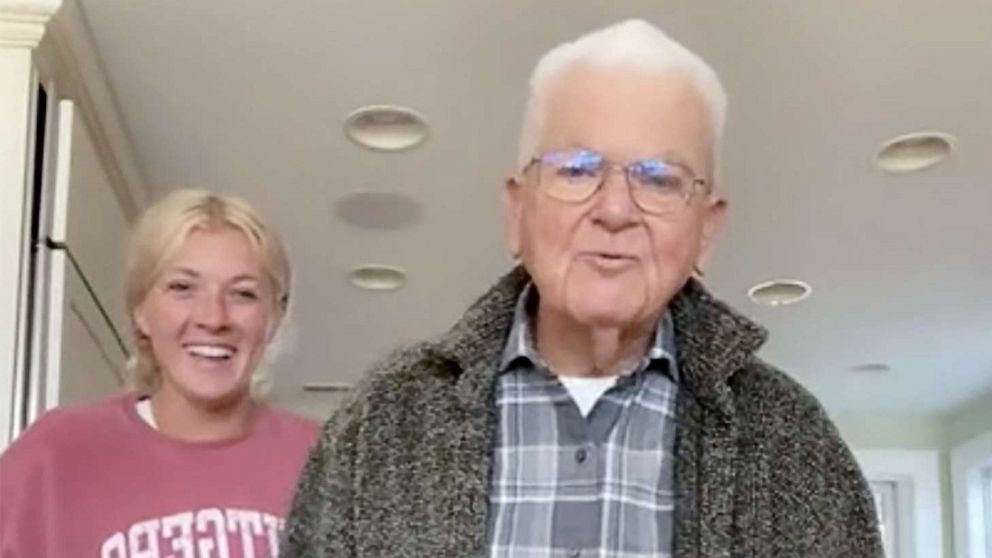 "Hi, I'm Gramps," Ryan began in the video. "We're doing a fit check," he added before launching into his outfit details.
"My jeans are a Christmas gift. My shirt is a Christmas gift. My sweater, my brother gave me. And my sneakers ..." he continued, before Pettit chimed in with more instructions for her gramps.
"This is my new favorite video ever," Pettit captioned her post.
Over 1 million viewers have already seen the video and many have commented sharing how much they've loved the video clip.
"This made my day," wrote one commenter.
"I will NEVER get over this video it's my Christmas gift this year," another added.
"i'm about to cry he's adorable," someone else replied.
Pettit, who lives in Hawaii but has been visiting her grandfather in New Jersey for the holiday season, told "Good Morning America" on Friday it was her idea for the fun video.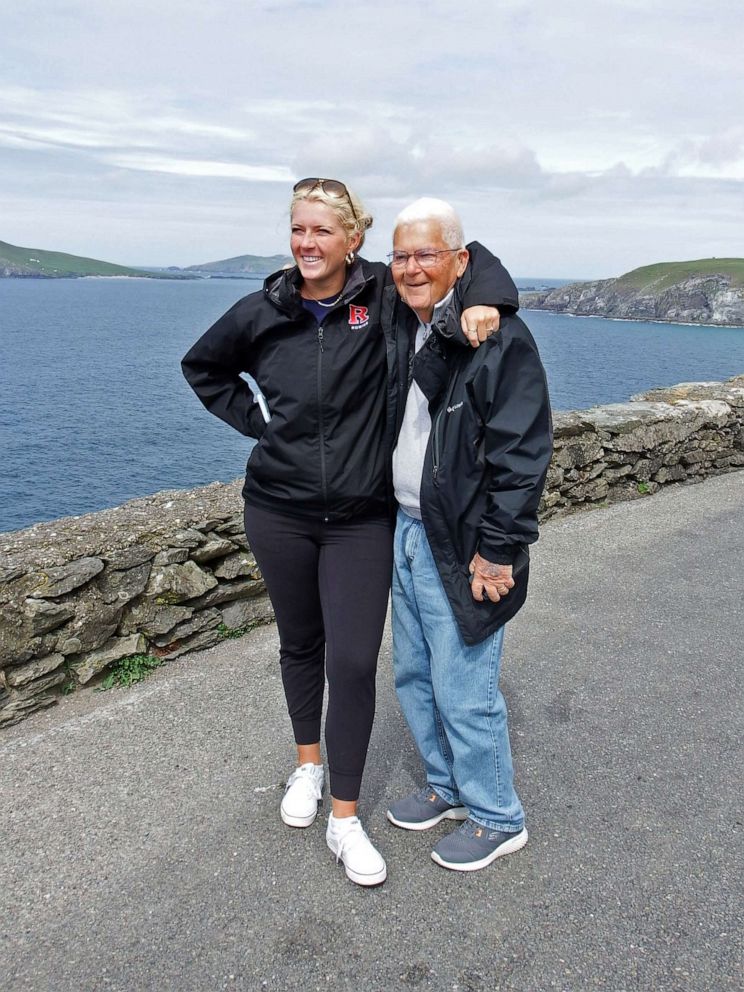 "We were just sitting on the couch, hanging out, and I kind of was like, 'OK, let's do something. We're both not doing anything.' And then I forced Gramps to get up and make this video," Pettit told "GMA." "We obviously had no idea that people would like it so much."
Both Pettit and Ryan said they share a "very close" relationship.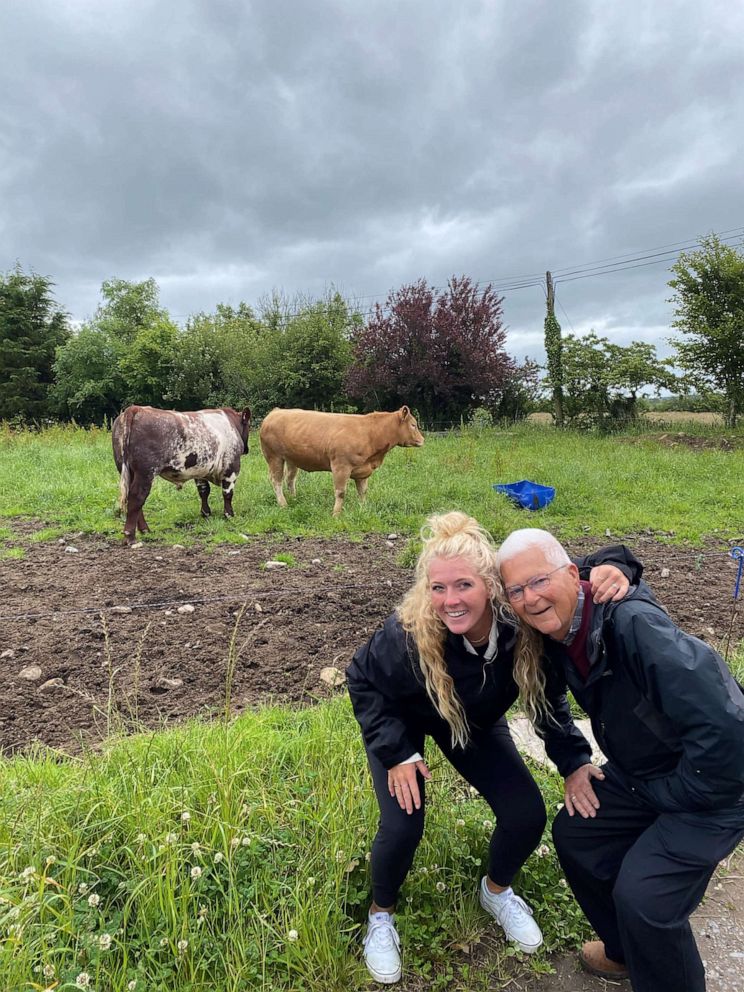 "Grace is a lot of fun to be with. She keeps me young," Ryan told "GMA."
Pettit added, "It's a lot of fun to have somebody like Gramps in your life. He never fails to make me laugh."
The duo said they didn't expect their TikTok to resonate with so many online.
"He's still in shock," Pettit said of her grandfather's reaction. "It doesn't make sense to either of us, but as long as people are smiling."
"I'm amazed. I couldn't imagine it would be that interesting to anybody," Ryan said.
But the retired ship broker did see the humor in his "fit check" clip.
"The thing I thought was funniest about the video is when I didn't hear her say goodbye and I repeated the whole thing. I thought that was hilarious," he said.
"We're happy we could make so many people laugh and you know, it was just something fun for us to do and we're glad other people saw it like that," Pettit added.