One grandpa pulled out all the stops so his 10 grandchildren can ride to school in style.
Doug Hayes of Grafton, Oregon, surprised Amara, 10, Christian, 9, Autumn, 8, Lily, 8, Gabriel, 6, Everett, 4, Piper, 4, Emma, 4, Hero, 2 and Teddy, 2, with a small, yellow school bus on Christmas morning.
The 59-year-old company manager and father of five made it a personal goal to purchase the bus so he could drive the school-age grandchildren to class each morning.
Amara, Lily, Christian, Autumn and Gabriel all attend private school together.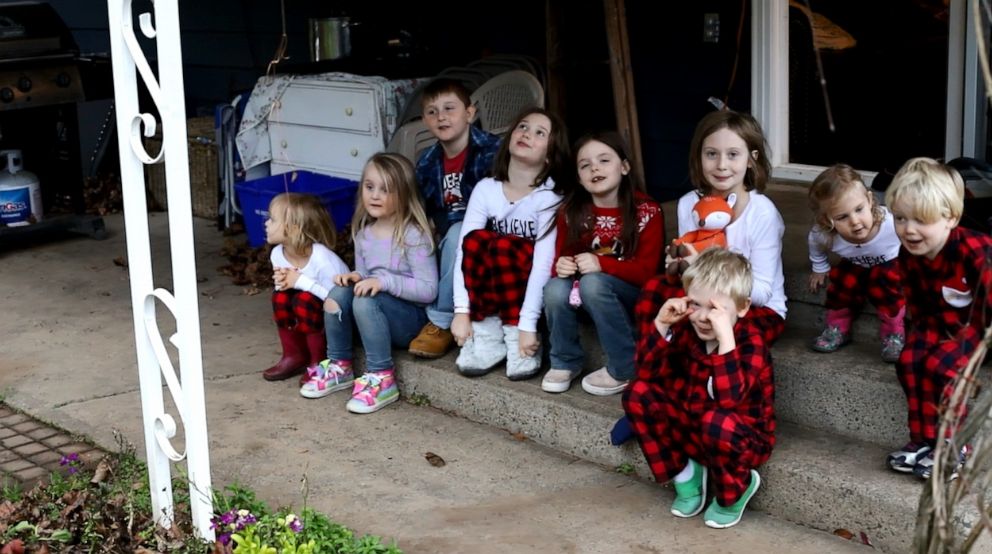 Hayes even labeled it, "Grandfather Express."
"The kids were absolutely stunned," Hayes told "Good Morning America."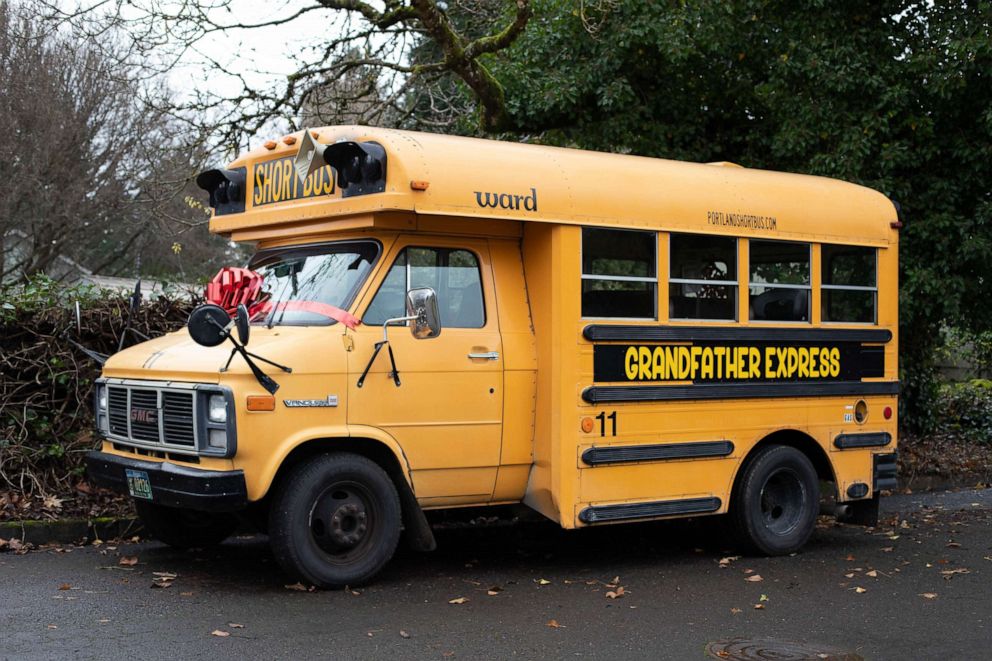 "They are super excited for their first day back to school so that all of the kids can see them come to school in the bus!" he added.
Hayes' wife, Amy Hayes, told "GMA" that she and her husband originally bought the bus on Facebook Marketplace.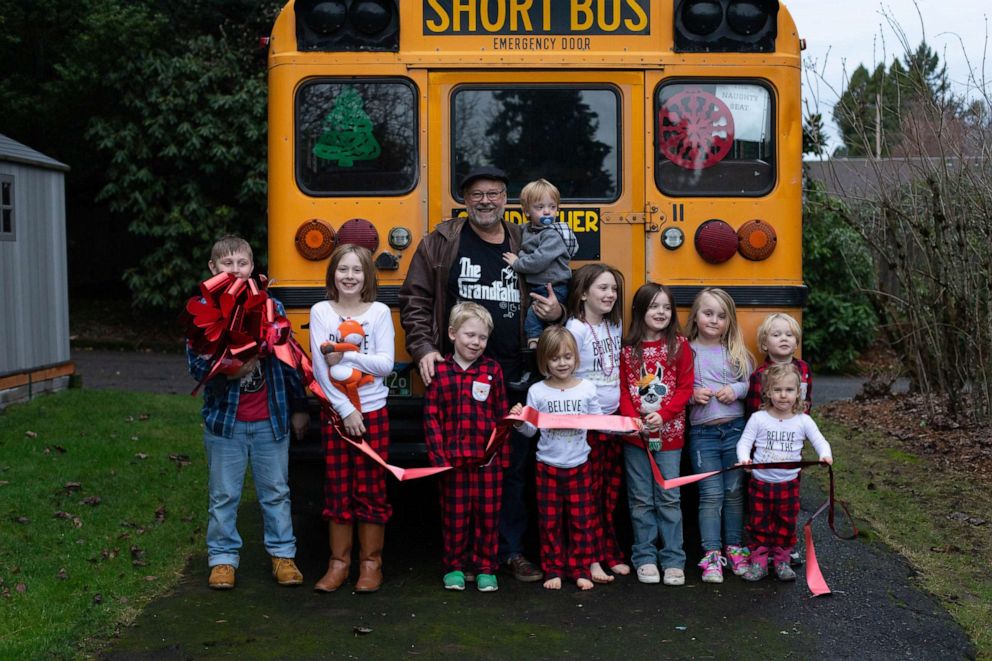 "[Doug] said he wanted a school bus so that he can go around and pick up all the kids every morning -- a way that he could have a daily involvement and close relationship with the grandkids," Amy Hayes said.
"They can remember, 'My grandpa used to take me to school every day and we had so much fun," she added.