Hundreds of siblings separated in foster care reunite at Disneyland
About 350 siblings separated in foster care were reunited at Disneyland over the weekend.
The "Disney Days" are organized by Together We Rise, a nonprofit "dedicated to transforming the way kids experience foster care in America," according to its website.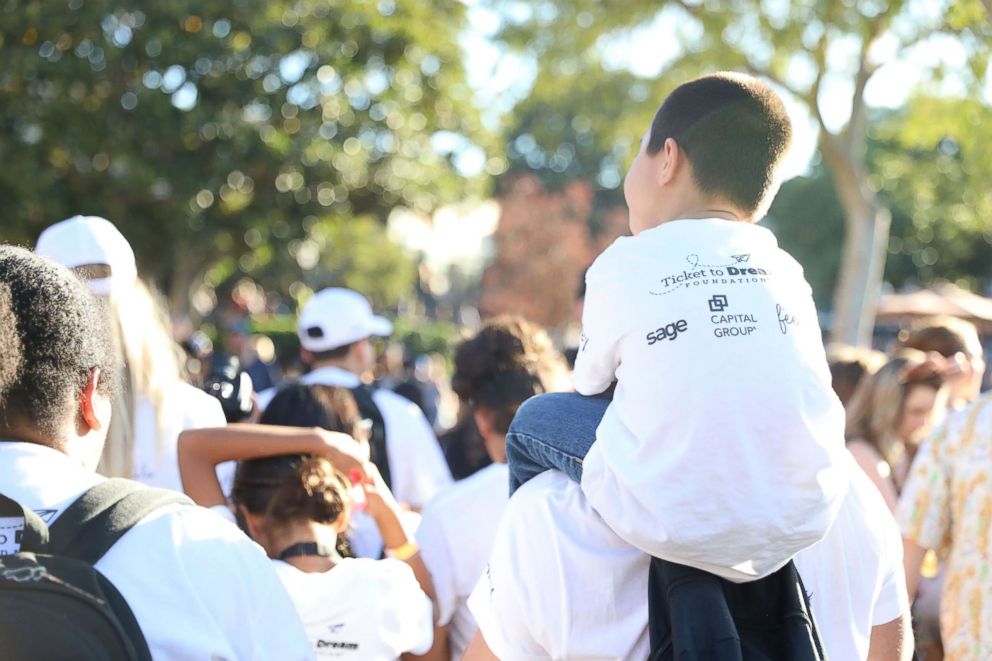 "The goal is to help them create positive childhood memories with their siblings and allow them one weekend to simply enjoy being kids," donor relations manager Steven Macias said.
The kids ride the attractions, bond with their siblings, get souvenirs and eat lunch, dinner and treats, all free of charge.
They call it "the best day ever," Macias said.
"We couldn't make our Disney Days event happen without the support of our committed donors, volunteers, and sponsors," he said.
"Reuniting 350 kids in foster care at the Happiest Place on Earth is no easy feat, so we rely on the support of our donors and volunteers to help make the magic happen."
ABC News is part of the Disney Co.