When Haley Parke gave birth to her second son on Dec. 2, she was able to meet him and give him a quick kiss before he was whisked away.
In what Parke describes as a "bittersweet" circumstance, the newborn, named John Beeson Parke and nicknamed baby Jb, was taken to a hospital room two floors above the delivery room to meet his dad and namesake, John Brinton Parke, who went by the nickname Jb.
Jb Parke, of Connecticut, was at the end of a nearly one-year battle with a rare type of kidney cancer when a nurse placed his newborn son on his chest.
"Our labor and delivery nurse was the one who brought [baby Jb] up, and she told us later that all of his vitals improved," Haley Parke, 28, told "Good Morning America." "And from the time baby Jb was placed on my husband's chest, we had about 35 to 40 minutes together."
Jb Parke, 33, died on Dec. 2, leaving behind an 18-month-old son, Brinton, in addition to his wife and newborn son.
"He was a fighter," Haley Parke said of her husband of three years, whom she met through work in 2016. "He was he wasn't really ever willing to give up. He wanted to keep fighting for his family."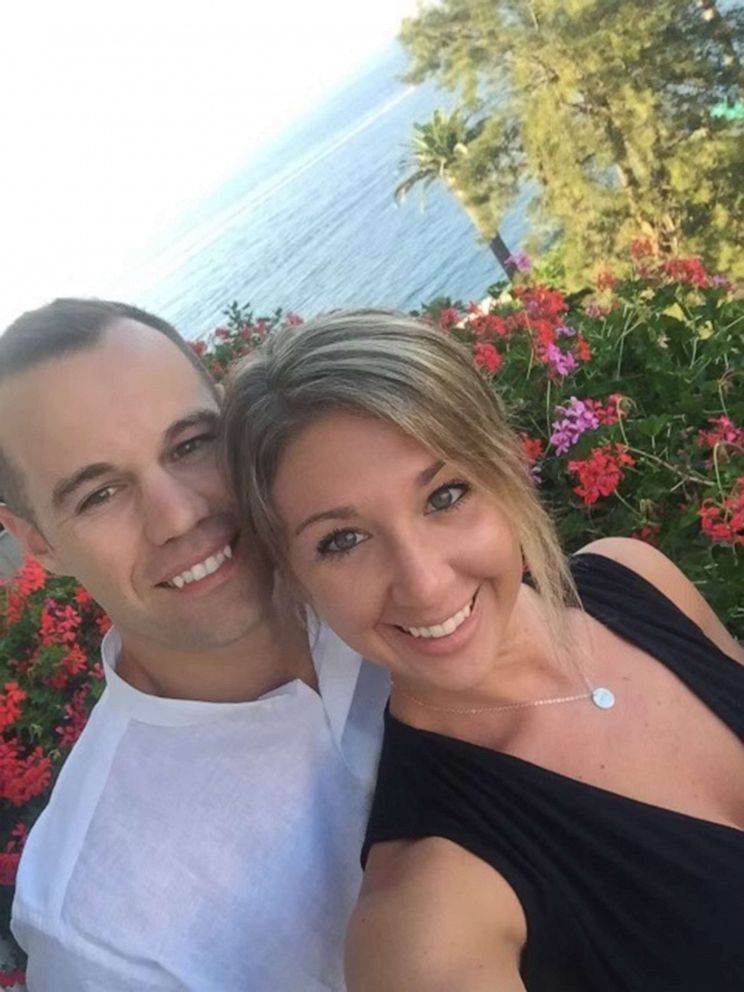 Jb Parke, a former all-star baseball player who went on to work for an aviation company, was diagnosed with cancer in January 2021, when his oldest son Brinton was 6-months-old.
Facing a very rare form of the disease, he underwent surgery in January to remove his left kidney, which had a tumor the size of a softball, according to Haley Parke.
Around four months later, as Jb Parke was undergoing chemotherapy treatments and participating in clinical trials, the couple decided to move forward with having a second child.
"Since the diagnosis was terminal, we decided to make the choice to get pregnant 10 months postpartum from our first son," said Haley Parke. "We wanted to make sure that our son had a sibling and that my husband would have, we were hoping, more time with our second son."
Haley Parke became pregnant in April using a frozen embryo the couple had stored after undergoing in-vitro fertilization (IVF) to get pregnant with Brinton.
At the time, Jb Parke was continuing to undergo treatments but the cancer was not shrinking, according to Haley Parke.
"Pretty much every scan showed continued growth and continued spread throughout his entire body, so nothing was really touching the cancer," she said, adding that she and Jb tried to stay positive and hopeful that doctors could extend his life further than expected. "We just tried to stay positive and keep our heads up and keep looking forward."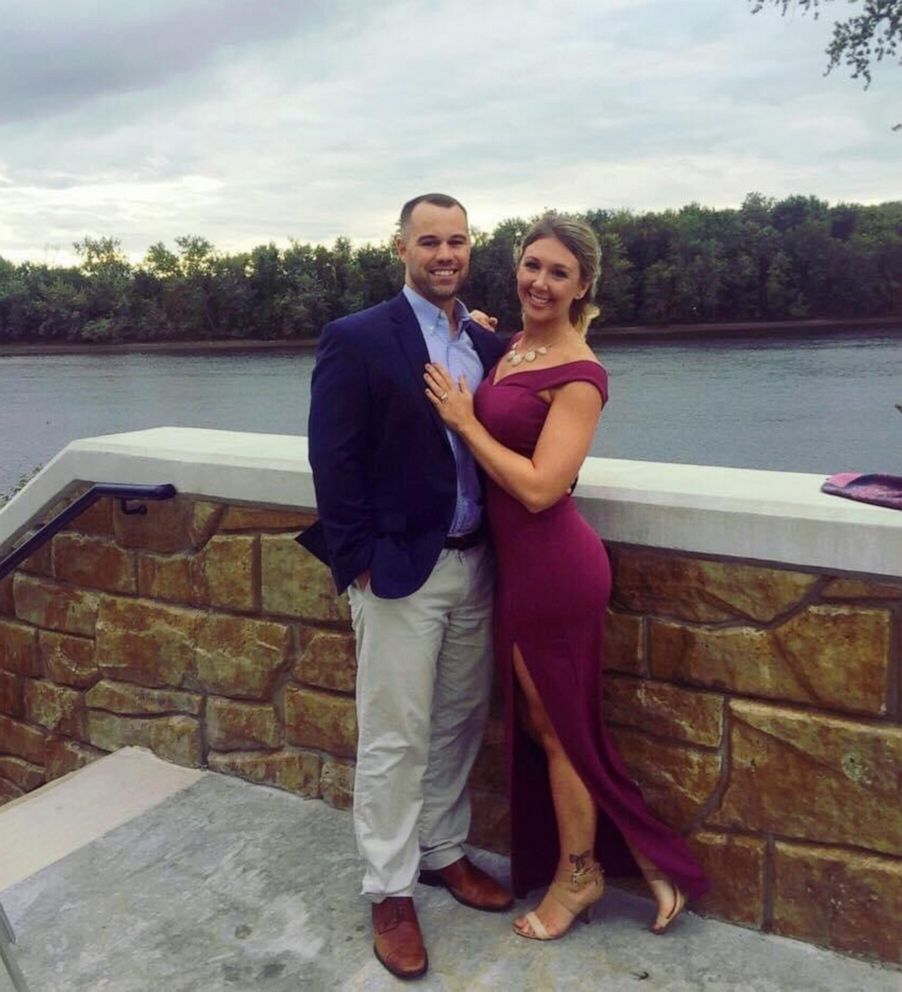 Kate Parke, Jb Parke's younger sister, said she witnessed her brother and sister-in-law's strength firsthand through those hard months.
"I just watched Haley and my brother continuously show up for each other," she said. "Even when he was very sick, he planned a surprise sprinkle for for her last month."
"He always put his family first," Kate Parke continued. "Even when he physically couldn't do things, he made sure that they knew they were appreciated and they were his first priority."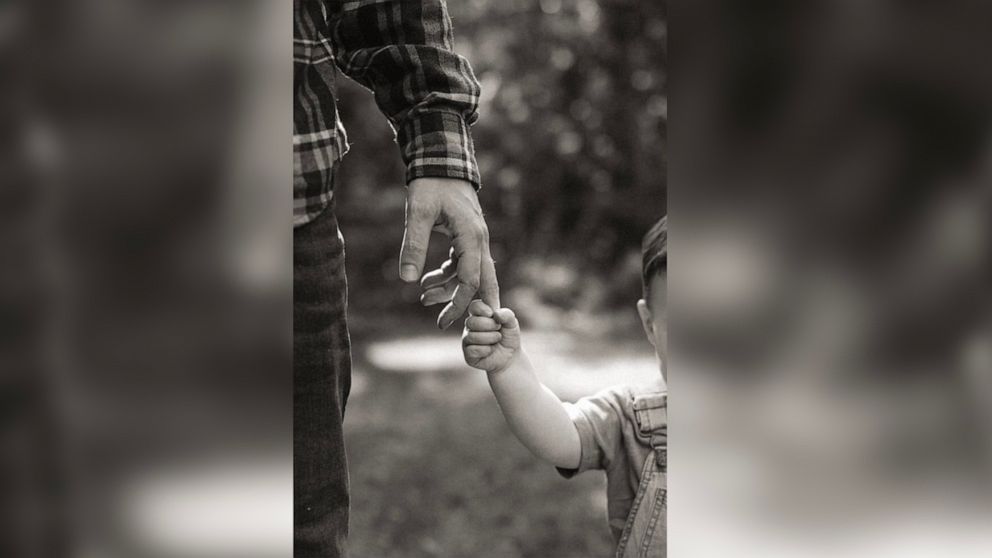 The Parkes faced another gut-wrenching decision on Dec. 1 when doctors told them that instead of an anticipated six months, Jb Parke had just days to live.
At the time, Haley Parke was 37 weeks pregnant. She said when she and her husband were in the meeting with doctors, her first question was if she could deliver their baby early.
"I looked at the doctors and said, 'Is it crazy to ask for an induction?' and I looked at my husband and I said, 'Is that something we should do?' and he looked at me and he nodded," recalled Haley Parke. "And one of the doctors responded, 'I was thinking the exact same thing.'"
Less than 24 hours later, it was Dec. 2, the day Haley Parke gave birth to her son and said a final goodbye to her husband.
Just before she left her husband's bedside to be induced, Haley Parke told him she wanted to give their son his same name.
"I whispered to him, 'OK, I'm gonna go get induced and go have our baby and I'm going to name him John Beeson, Jb,'" said Haley Parke. "And he kind of gave me a little moan and nodded his head, as like reassurance that he kind of like agreed and was in favor of that name choice."
Emma McGlynn, a registered nurse at Hartford Hospital, in Hartford, Conn., was the postpartum nurse who took care of Haley Parke and baby Jb after the delivery. McGlynn told "GMA" she and the other healthcare workers present were "in awe" of how it all unfolded.
"The staff in the ICU made it so he was able to have the baby right on his chest without the medical equipment in the way, and he was okay for that moment," she said. "I just kept my eyes on [baby Jb] so he could stay with his dad and he rocked it."
Speaking of Haley Parke's strength, McGlynn noted she was taken directly from the labor and delivery operating room to her husband's room in the ICU, skipping the typical postpartum recovery process.
"Haley was intending to have a home birth with a team of midwives and going from that plan to deciding to get medically induced to having a c-section in a matter of hours, it shows how amazing she is," said McGlynn. "At the drop of a hat, she was like we're doing this and my son is going to meet his dad."
And though he was born three weeks premature, baby Jb was born healthy and strong, weighing 7 pounds, 4 ounces, according to Haley Parke, who said she put her faith in God that her son would be born safely and able to meet his dad.
"With the induction process, one of the doctors had to make clear that there could be some NICU time involved and that if the baby needed support of any kind, you'd have to go straight to the NICU and wouldn't be able to be with my husband," he said. "So it was kind of a pretty big risk and I had to put a lot of faith in God that he was going to pull us through and make sure my baby was healthy and able to get to his daddy in time."
Now two weeks into being a mother of two and still grieving her husband, Haley Parke said life feels "like a blur." A GoFundMe page has been set up to help the family.
"It doesn't really feel real yet," she said, describing "complex emotions" that happen "sometimes within the same minute." " The grief comes and goes, but it's also accompanied with the greatest joy of my new son and my oldest obviously too."
Haley Park said her newborn, baby Jb, is easygoing and calm, "just like his dad," whom she hopes is remembered as "the most selfless person."
"My favorite part about him was he deeply respected our relationship and he loved me and our kids on a whole other level that most people don't experience in a lifetime," she said. "He was so pure with all of his intentions and was just a very respectful and an honorable husband."