New details about mid-air attack on United Airlines flight
Gary Hershorn/Corbis via Getty Images
A New Jersey mom is speaking out after she claims United Airlines staff refused to accommodate her son's "life-threatening" peanut allergy during a recent flight.
Lianne Mandelbaum said she, her husband and their son Josh were traveling home on March 13 from Texas, where they had been visiting a college, when she said she approached a flight attendant to notify them of her son's allergy.
"I went up to speak to the flight attendant and I said, 'My son has a life-threatening peanut allergy. I would appreciate it if you could just tell the surrounding rows to be careful,'" the mom of three recalled to "Good Morning America."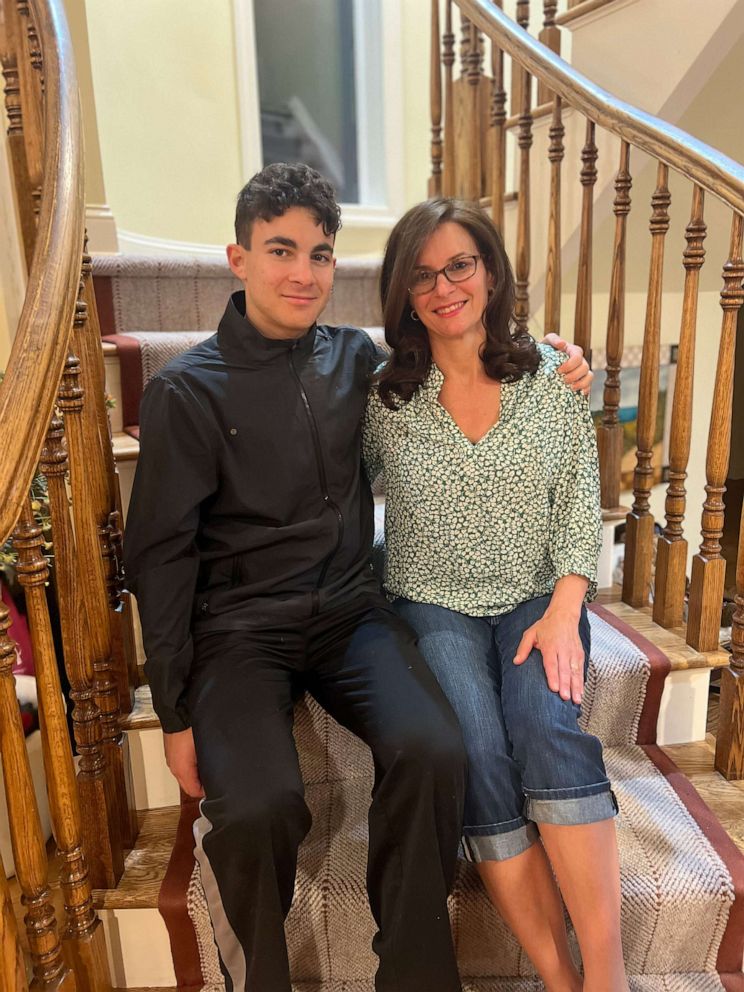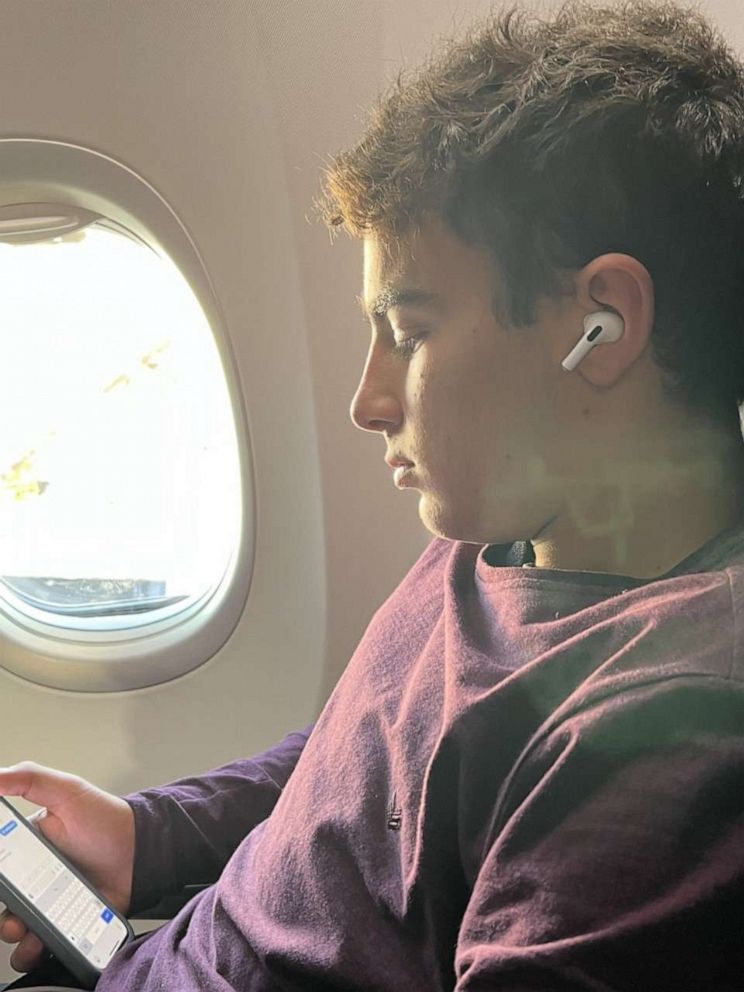 Mandelbaum, who also runs the food allergy advocacy nonprofit No Nut Traveler, said she'd made similar requests before. During their initial flight to Texas a couple of days earlier, she had a positive experience, which she shared on Twitter, with other United staffers who accommodated her request to alert neighboring passengers of Josh's allergy.
"I wasn't expecting any pushback on the flight on the way home. In fact, I was approaching it with a very optimistic view and the opposite happened," Mandelbaum said.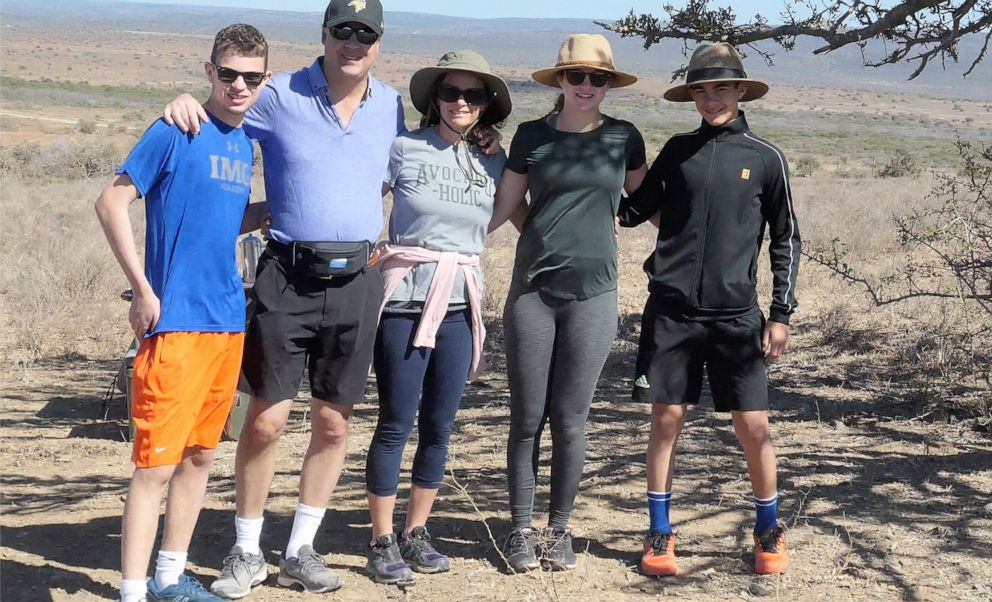 Instead of addressing her concern and request, Mandelbaum claimed another United staffer, who she said stated they were a supervisor, allegedly summoned her before the flight takeoff and responded rudely.
"I went to go pull up [United's] policy on my phone and she literally put her hand in my face like this and got close and she goes, 'I don't care what you're going to say or what you're going to show me. I'm telling you, this is not going to happen on this plane. So what are you going to do about it now?' And at that point, I really did feel threatened that she was going to kick me off," Mandelbaum claimed.
She said she and her son felt embarrassed and her son asked her to let the request go after she returned to her seat, but the alleged experience stayed with her and prompted her to pay for Wi-Fi on board and tweet about it after the flight took off.
When contacted by "GMA," United said it is "looking into this incident" and shared its allergy policy, which is also posted on its website. The policy states that the airline "is committed to the safety of its customers, including customers with major food allergies" and does not serve peanuts on flights but may serve food that could include allergens.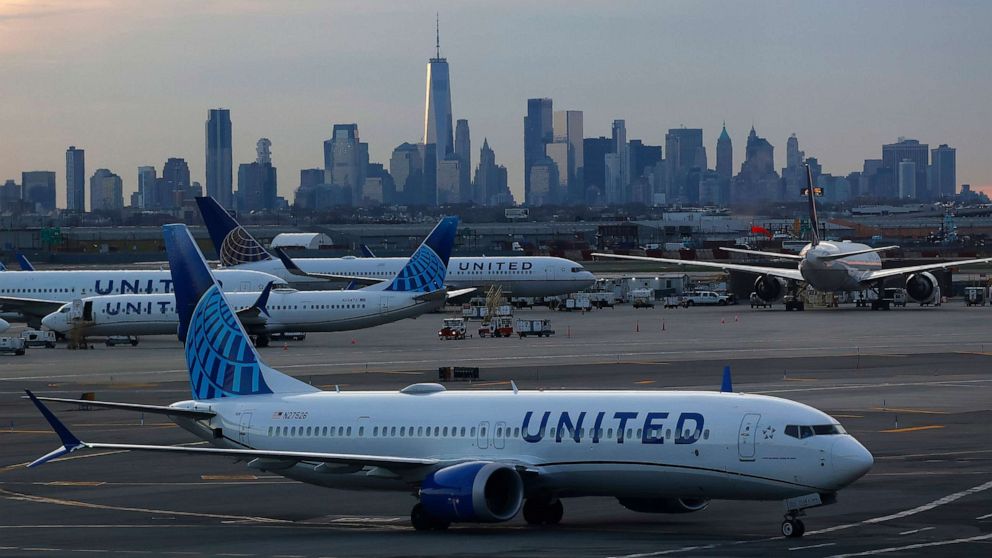 United also says in its policy that it cannot guarantee an "allergen-free" environment or prohibit passengers from eating food brought onboard that can contain allergens like peanuts, but that customers can request "an allergy buffer zone" that includes notifying other passengers "seated nearby to refrain from eating any allergen-containing products they may have brought on board."
Following her flight, Mandelbaum filed an official U.S. Department of Transportation complaint against United on March 20 with her attorney Mary C. Vargas. The complaint, a copy of which "GMA" was able to obtain, claims Mandelbaum "was subjected to denial of accommodation, humiliation, retaliation, and intimidation because she disclosed her son's food allergies and requested accommodation" and alleges United violated the Air Carrier Access Act and Airline Passengers with Disabilities Bill of Rights.
Mandelbaum's complaint also claims her alleged experience and others like it suggest "a pattern or practice of discriminatory treatment of passengers with food allergies and those who advocate on their behalf." She is seeking a finding that United violated disability discrimination laws, a fine and mandatory training for employees.
"GMA" also obtained a copy of the response that United filed after Mandelbaum's complaint, which acknowledged in part that Mandelbaum spoke with at least two United staffers and "requested that other passengers be informed that her son had a peanut allergy." The airline, in its response, has disputed some of the alleged facts and "denies that the Mandelbaum family was subjected to 'discriminatory treatment' or that there is a 'pattern or practice of discriminatory treatment of passengers with food allergies and those who advocate on their behalf.'"
Since opening up about her varying experiences while flying with her son on United, Mandelbaum said she has received some online threats and negative feedback, including one message that called her a "selfish person." She said the dismissive responses haven't deterred her from opening up, adding that experiences like this one have fueled her advocacy work for the last decade.
"I'm trying to model for [my son] so that when he is an adult flying without us and going back and forth to college, that he models my behavior and he asks for things that are going to keep him safe. There's no reason why his food allergy should stand in the way of him achieving any of his goals," Mandelbaum said.
"Despite what people say on social media, it's not really suffering to go without your favorite snack for a couple hours or just be careful around someone who's asked you politely. I mean, what kind of world are we living in where we can't help someone that has a different health risk than we do? It's just, it's really upsetting," she added.