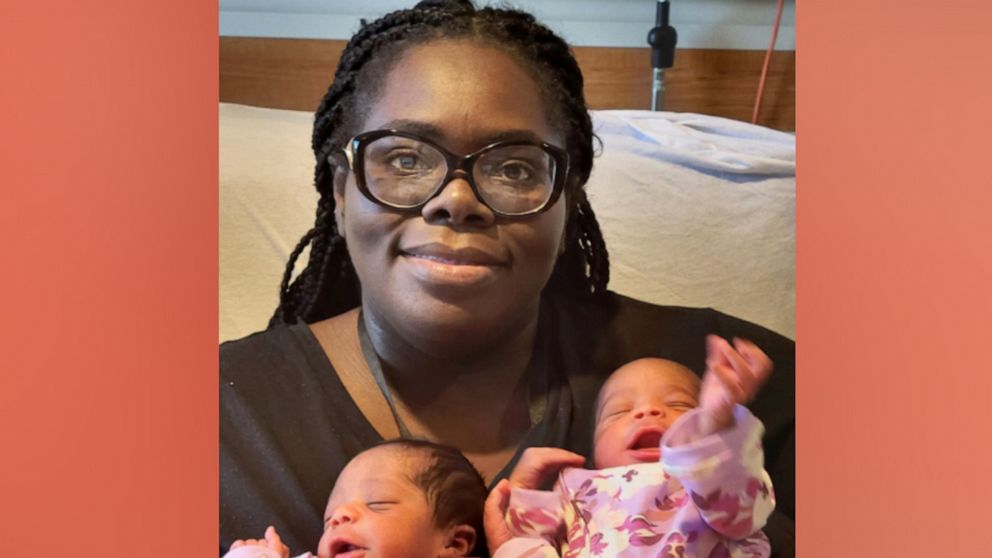 It's a party of 12 for the Alarcons of Wallkill, New York!
Kimberly Alarcon, 37, and John Alarcon, 43, welcomed fraternal twin girls Kenzy and Kenzley at Westchester Medical Center in Valhalla, New York, this week.
Kenzy and Kenzley are the Alarcons' third pair of twins, and will get to meet their eight older siblings soon.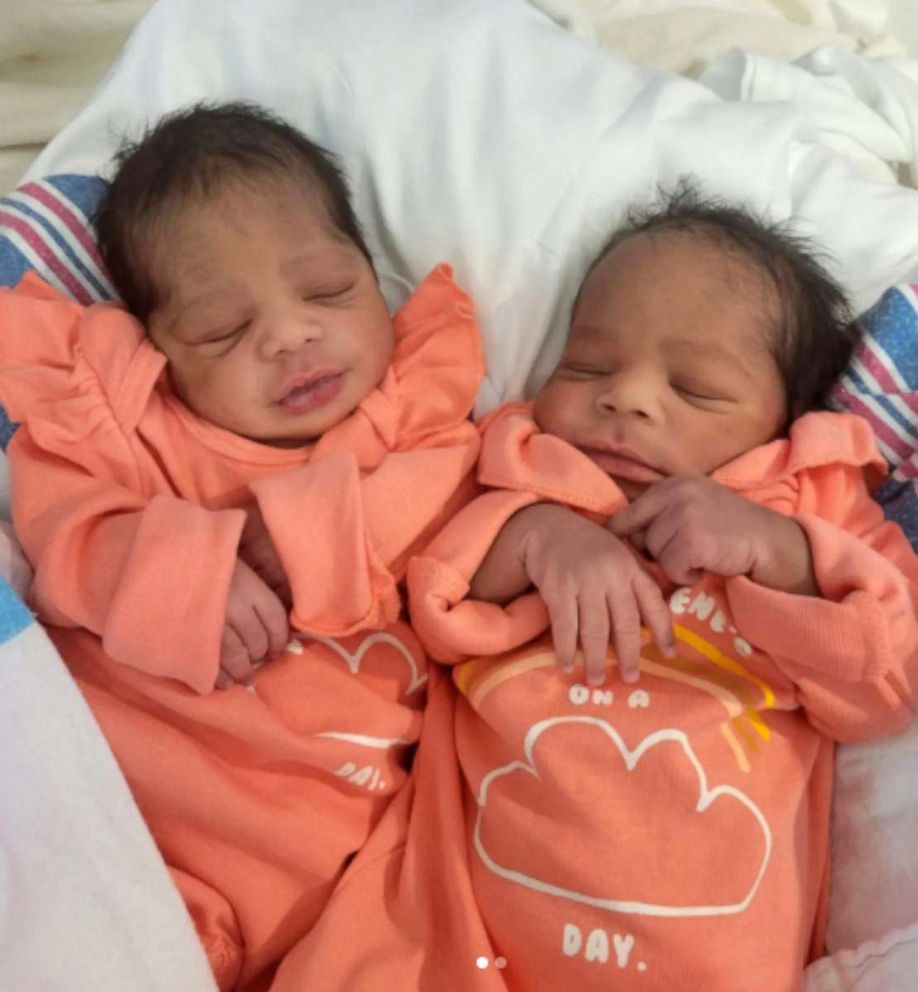 The Alarcons are already parents to Brittney, 17, Sarah, 13, Hunter, 10, twins Zachary and Zoey, 6, and twins Oliver and Olivia, 4. They're also fostering their nephew King, who is 3.
"They call me 'the frequent flyer,'" Kimberly Alarcon told "Good Morning America" with a laugh. "I've been coming to labor and delivery at Westchester Medical now for 17 years. Every three years, there's a baby."
Alarcon told "GMA" that she and her husband were surprised to learn last year that they were expecting multiples again.
"I took a pregnancy test at home so I knew I was pregnant," Alarcon recalled. "We went to the doctor and it was triplets. Yes, they started out as triplets. And after that, while in the doctor's office after she examined me and everything and she told us it was triplets, I went to the restroom and that's when I lost one."
Dr. Angela Silber, the maternal and fetal medicine chief at Westchester Medical Center, helped care for Alcaron and told "GMA" that such miscarriages do occur sometimes.
"It's very unfortunate, but it does happen in about 20% of the triplet pregnancies," Silber said. "But she was fortunate that the other two girls grew very well and everything turned out just right."
Alarcon said her miscarriage was hard but with medical care and the love and support of her family, church community, and friends, she was able to recover from postpartum depression and navigate through several challenges.
"It was a roller coaster with this pregnancy," the mom of 10 said. "I experienced hypertension, I fell, broke my ankle, went through some oral surgeries that just I couldn't even be put to sleep for so … it was just one thing, one hit after another. And not only that, I can barely walk with this pregnancy because I carried really bad than I normally would."
Since one of the twin girls was in breech position, doctors recommended Alarcon deliver by Caesarean section, and on Monday, Alarcon underwent her first C-section.
"The twins are awesome. They're healthy. I couldn't ask for anything better," Alarcon said.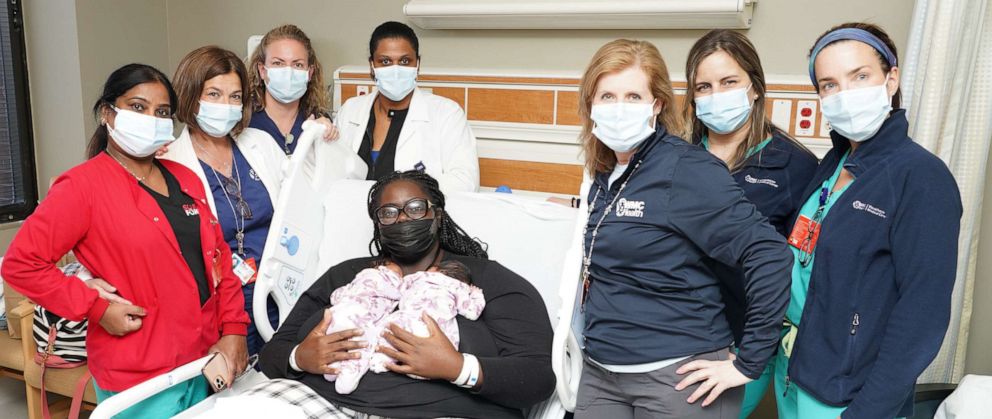 Silber said Alcaron's story truly stands out.
"I've been doing this for 20 some years and I would say that she's the first one that I can recall," Silber told "GMA." "This is very unique."
"Somebody that has three sets of twins back to back, it's very uncommon," Silber continued. "The incidence of twinning varies by country. In the United States, it's about one in 250. So if you do the math, that that would happen three times, it is very, very low odds."
Alarcon herself comes from a large family and was inspired to name twins Kenzy and Kenzley after her sister Kizzy.
"My mom had 10 biologically and she adopted about eight kids more so it was a house full of love," she said, adding that she was the youngest of the 10 biological kids. "It was 18 of us and we all had friends. … Our house would be up to 30 kids, and it would just be running around and everything."
The stay-at-home mother also isn't the only one in her family who's had multiple babies.
"My aunt on my father's side – she had two sets of twins and a set of triplets. So that's where I'm like, 'Oh OK, I get it from her because I did exactly the same,'" Alarcon said.
The Alarcons are looking forward to a full house.
"John is like, 'Yeah, the more the merrier,'" Alarcon said.
"If I have to do it all over again, I would do it the same exact way. I would not do anything differently. Because my children are my world," she added.