Mindy Scheier has made sure fashion has immeasurable potential by adapting stylish clothing for people with disabilities.
On Thursday, "The View" featured Scheier in honor of Women's History Month and she shared her story seven years after first appearing on the Emmy Award-winning daytime talk show.
Scheier worked as a designer and stylist in the fashion industry for over 20 years, but was inspired to take on a new challenge when her then eight-year-old son Oliver – who has a rare form of muscular dystrophy called rigid spine – wanted to wear jeans to school. Unfortunately, the pants wouldn't fit over his ankle braces, and attachments like buttons and zippers were too difficult for him to handle alone.
"It was at that moment that I chose to leave the career that I had and start the foundation called Runway of Dreams," Scheier told "The View" in a May 2015 appearance. The nonprofit organization founded in 2014 aims to inspire designers to create modifications to their apparel to help empower those with disabilities.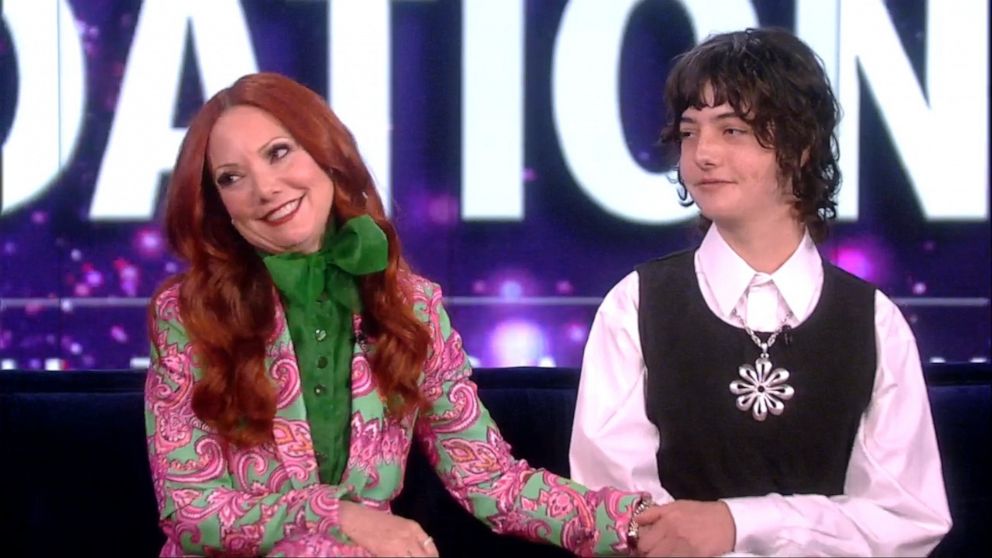 Scheier's son Oliver, now 17-years-old, told "The View" how it felt to have inspired his mother's fashion empire with a simple request.
"It's something that boggles my mind everyday. Such an insignificant ask could turn into something so world changing, and it truly is changing the world," he said. "To acknowledge people with disabilities under similar [struggles is] unprecedented and I could not be more proud of my mom."
Since its launch, Runway of Dreams partnered with Tommy Hilfiger to build the first mainstream adaptive clothing line for children and works with brands such as Kohl's, Target, Zappos.com, and more. After receiving an overwhelming amount of requests from brands and industries asking the organization to help connect them to talent with disabilities, Scheier founded Gamut Management.
"When we launched with Tommy in 2016, suddenly all of these brands started reaching out to Runway of Dreams, how they can get into the adaptive space, how they can connect with people with disabilities, and it became very clear that another company needed to be born, and it was Gamut Management," she said of her consulting and talent management company that represents over 700 talent with disabilities.
"We work with companies to help them at every step of the value chain to develop products for people with disabilities, and we do that with people with disabilities by our side," she added.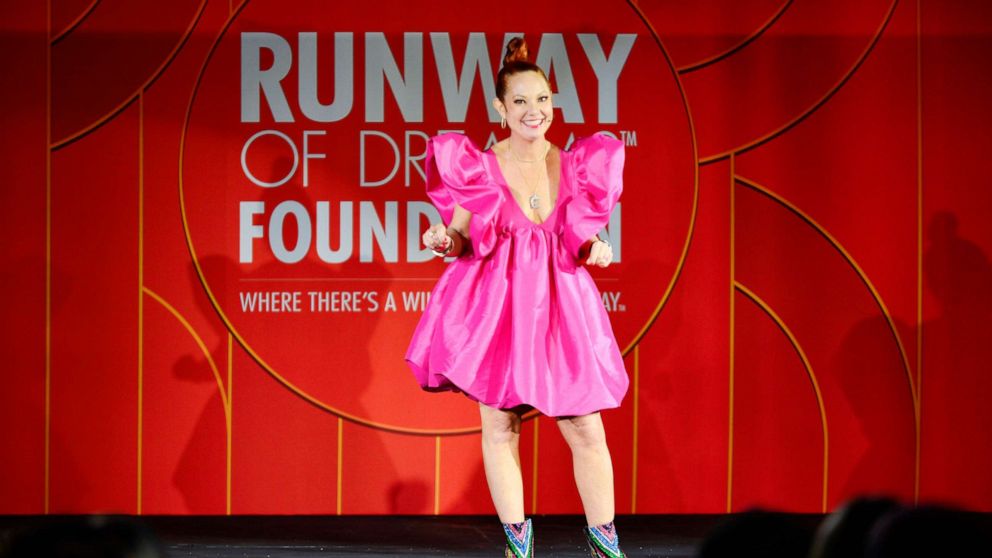 On March 8, Runway of Dreams Foundation hosted A Fashion Revolution show at the Majestic Downtown in Los Angeles highlighting adaptive fashion worn by talent with disabilities. With more than 70 models and a mix of mainstream and up-and-coming brands, Scheier managed to break the glass ceiling by bringing awareness to people with disabilities.
"It was extraordinary to see how far we've come," she said of the fashion show. "It was so amazing how they showed up, so much so that we actually had to move venues five days before the show because we had such an outpouring of people impressed ... we went to a venue that was double the size."
Scheier has worked with major brands through both of her organizations and announced on "The View" Gamut Management's latest partnership with Victoria's Secret and PINK.
"Victoria's Secret and PINK are joining and partnering with Gamut to really do it the right way, and that's to understand the populations; to really work with women with disabilities; to understand their needs so that they can help meet those with their products so that they can really effectively be able to dress all women," she said of her talent management company's new partnership.
"I have to commend them for doing it right," Scheier added.
In 2021, Victoria's Secret revamped their business to focus on comfort and inclusivity. They made history in February by making 24-year-old Puerto Rican-born Sofía Jirau their first model with Down syndrome. She modeled bras and panties in the brand's Love Cloud campaign, which features women of different shapes and sizes.
Following Scheier's big announcement, "The View" put on a fashion show featuring talent with disabilities to show off the brands she's worked with to develop mainstream adaptive clothing. From Dave Stevens who has a congenital amputation, to 10-year-old Sebastian Ortiz who has cerebral palsy, there were shirt, pants and shoe modifications that worked for everyone.
In the show's finale, Scheier's Runway of Dreams Foundation received an incredible surprise from "The View"'s female-owned sponsors, 84 Lumber and Nemacolin Resort, by donating $25,000 to the nonprofit organization.
"The View"'s original podcast series "Behind the Table" is available for free on major listening platforms, including Apple Podcasts, Spotify, Amazon Music, Google Podcasts, iHeartRadio, Stitcher, TuneIn, Audacy and the ABC News app.