If working moms were already pulling double shifts before the coronavirus pandemic, it seems they're pulling "double double" shifts now.
A recent survey from LeanIn.org found that women are shouldering a much heavier burden of household labor and caregiving while in quarantine -- and it's causing them severe stress and burnout. In an op-ed, Lean In co-founder Sheryl Sandberg said homeschooling kids and caring for sick and elderly relatives during the pandemic is creating the "double double shift" and is pushing women to the breaking point.
"Good Morning America" spoke with three moms with full-time jobs about how they're faring and what the division of labor looks like in their households. Here are their stories:
Most of the work
Irene Schembri, an attorney and mom of four, finds herself taking on the majority of the work associated with being in self-isolation with her children. She and her husband are generally a "good team," she said, but the nature of their jobs means Schembri has more flexibility now than her husband, who works for a bank, does. As a result, she's taken on more. With a second-grader, a child in pre-K and 10-month-old twins, there's much that needs to be done: homeschooling, cooking, cleaning and full-time childcare. That's in addition to her own work.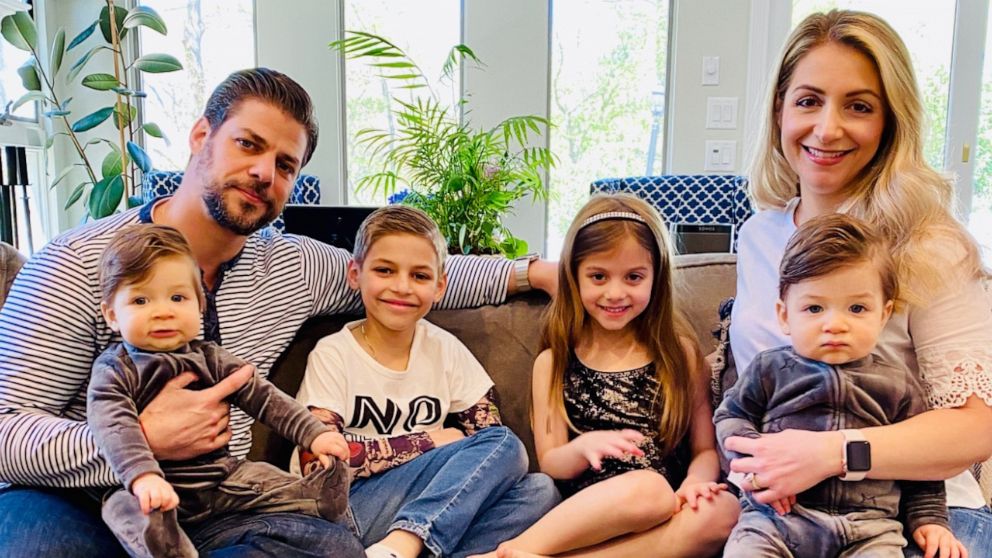 "I've never cooked this much before," she told "GMA." It's one more stress, she said, adding that other household chores, like cleaning, have been relegated to weekends now to make time for all her other daily tasks.
And while she said her husband is a "very hands-on father," Schembri explained that "unfortunately, in our society, this sort of thing falls on the mother."
Despite the hurdles, Schembri and her husband are doing just fine in quarantine. "He's very appreciative to me and knows I'm taking on all the added stress," she said. "That part has made us even stronger."
Her advice to parents in similar situations? "You have to take time for yourself. I exercise daily and carve out 45 minutes, that's my time. It helps keep me sane," she said. Also, communication is key. "It helps if you can open up and share what you're going through," Schembri added.
All the work
Jessica Bachman, the director of nutrition for Stronger U, is a single mom from Clarks Summit, Pennsylvania, currently working from home and homeschooling her two kids, ages 5 and 7.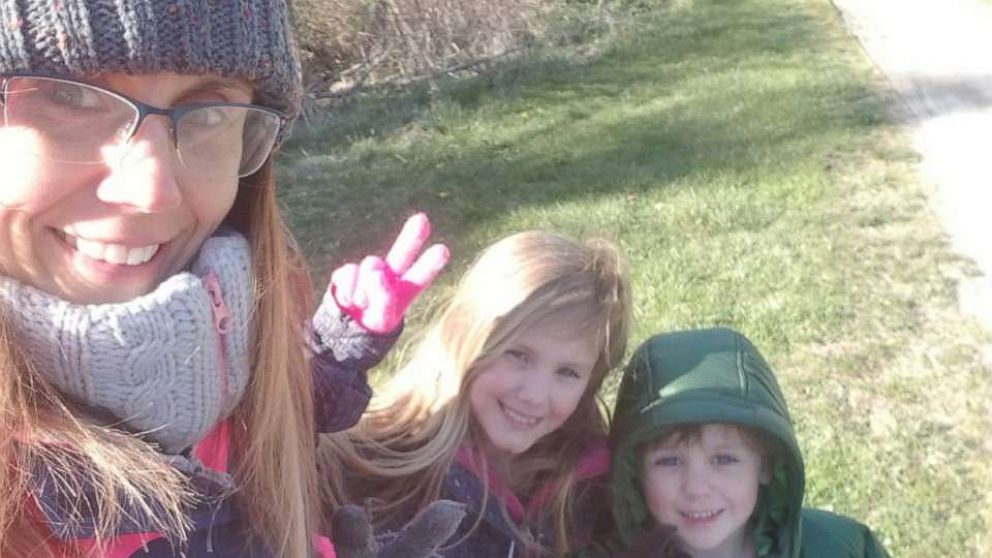 "It takes quite a bit of time," she said of setting up remote classes for her children, who devote about three hours of their day to school. The kids have live video calls with their teachers most days and required assignments for which they need their mom's help.
The hardest thing, Bachman told "GMA," is that "there's never a break." To find time to do her work, Bachman has extended her office hours into the night and early mornings. Still, she said, she struggles to feel present during the work day when the kids are playing outside -- though she makes it a priority. "I do have some guilt because they spend more time on electronics than I would like," she said.
Difficulties aside, Bachman feels good about how things are going. Her advice to struggling parents? "It's all about mindset," she said. "I try to put the big picture first." And like the other moms "GMA" spoke to, she prioritizes self-care.
"No matter how frustrating the days have been, I make time to meditate and journal," she said. As a result, she feels calm, and that feeling is mirrored by her kids. "The only other option is letting the stress take over, and that's not an option," she said.
It's 50-50 (mostly)
"My husband and I have an amazing partnership and have always split responsibilities," Rachel Simon of Summit, New Jersey told "GMA." The couple has two children, ages 4 and 2. She said that prior to the pandemic, her kids were in daycare from 8 a.m. to 6:30 p.m. Being home together all day every day is a major switch from their previous life of commuting into the city.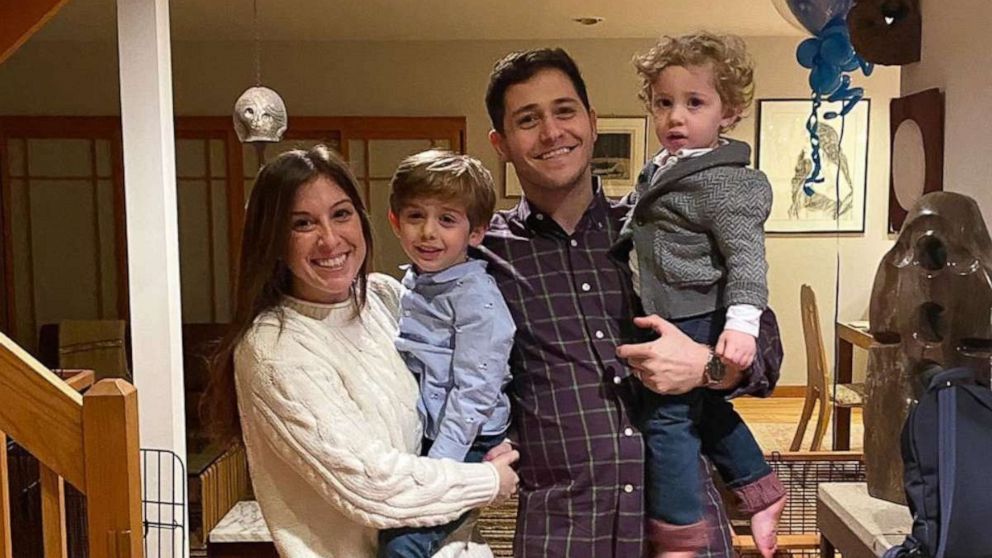 Their current schedule has both parents working from home, but because of the nature of their jobs -- she is an account director at an Ad tech company and her husband is a manager of retail and wholesale operations at a jewelry store in New York City -- Simon is busier with work tasks during the day.
"We try to accommodate each other," Simon said, noting that her husband is doing the majority of the child care. They split household responsibilities and keep cooking to a minimum, which helps.
A big priority for the couple has been respecting each other's schedule. So, even if Simon is working, she sets aside time to help out with house chores so her husband can relax and work out. He does the same for her. "He has taken over bedtime, and I might go for a run at that time," she said.
"Is it always 50-50? No," Simon said. "Each day is a little different, and it's not always even-steven. But we try to communicate, and I probably over-communicate. He's very receptive to my feelings and what needs to get done."