Two moms whose genius idea was born beside a kiddie pool are now changing the game with an innovative swimsuit design that makes bathroom breaks a breeze.
In 2014, Jill Slater and Alexis Castellano ran into the very real struggle that mothers of daughters know all too well: the dreaded one-piece bathing suit debacle.
"My older daughter Avery was 2 at the time," Castellano, a mom of two, told "Good Morning America." "She went [to the bathroom] and trying to get that swimsuit up was harder than it was to get down. I said [to Slater] 'that wasn't a fun experience' and 'there must be a better swimsuit out there.'"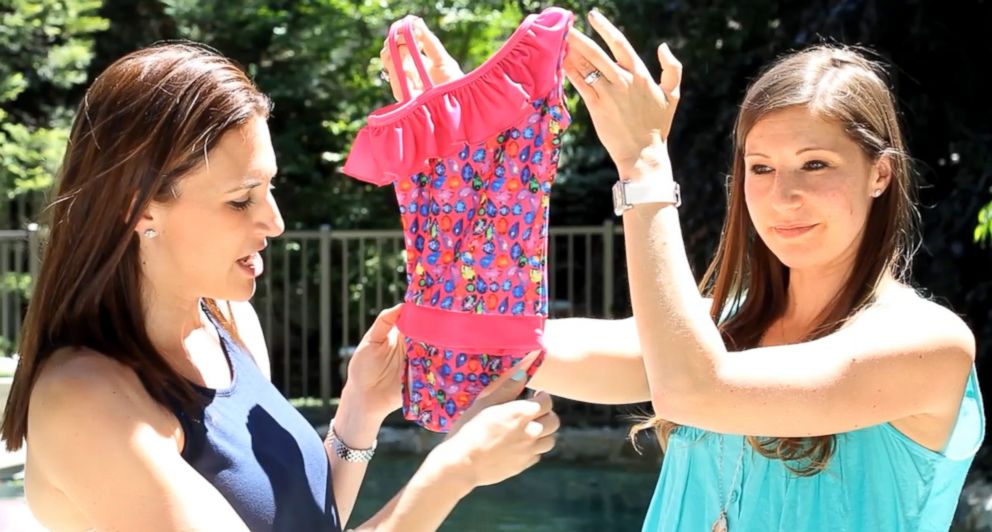 The gal pals, who met during a mommy-and-me playgroup session, had an epiphany: Why don't swimsuits look like baby onesies with the snaps? With that, their New Jersey-based company, FASTEN was born.
The website, fastenswim.com, which launched in 2015, offers bathing suits that are like onesies, only they snap near the waist. The patented design is better than a typical baby bodysuit for kids because they can easily stand and unsnap the bottom half of their suit when using the bathroom. For older girls, there is a magnet on the back to hold the flap in place so it won't fall into the potty.
In 2017, Slater and Castellano's idea won a one-year mentorship from theSkimm's "Get Off The Couch" female entrepreneur challenge. Within the last two weeks, FASTEN's online shop has sold 85 percent of inventory and in the last year, has grown 130 percent with new customers in sales.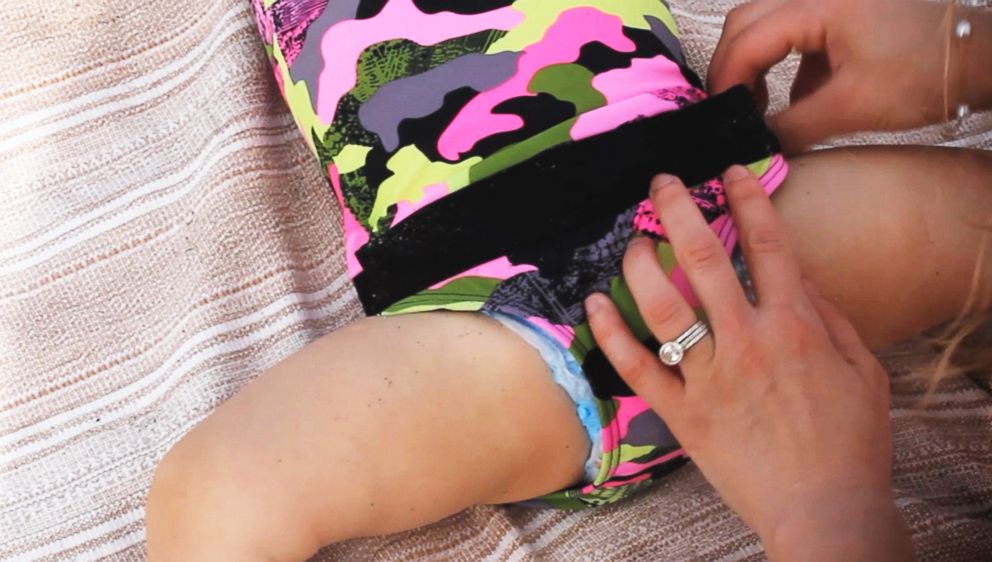 "We hear, 'This has been a game changer' and, 'Why didn't I think of this before?'" Slater, also a mother of two, said of parents' feedback.
Both Slater and Castellano feel the most rewarding thanks has been from parents of children with special needs, who have said that the suits make potty time easier for kids who may have an insulin pump, feeding pump, or a catheter.
"And for children who are older, but not yet potty-trained -- they're kids who are at the age where they want to look like every child, but they're still in diapers," Slater explained. "We have been so excited that something we created to make our lives easier is now truly making girls' lives easier -- all girls, everywhere, and that's something we're really proud of."
In addition to swimwear, which is normally priced from $34 to $36, FASTEN currently sells leotards, beach coverups and other accessories.
Slater, who previously worked as nurse practitioner, and Castellano, a former event planner and freelance writer, now co-own their brand and operating alongside a technical designer and a financial specialist.
This fall, Slater, and Castellano will be releasing two new swimsuit designs: a halter and a tank. Eventually, they hope to expand to adult sizes, they said.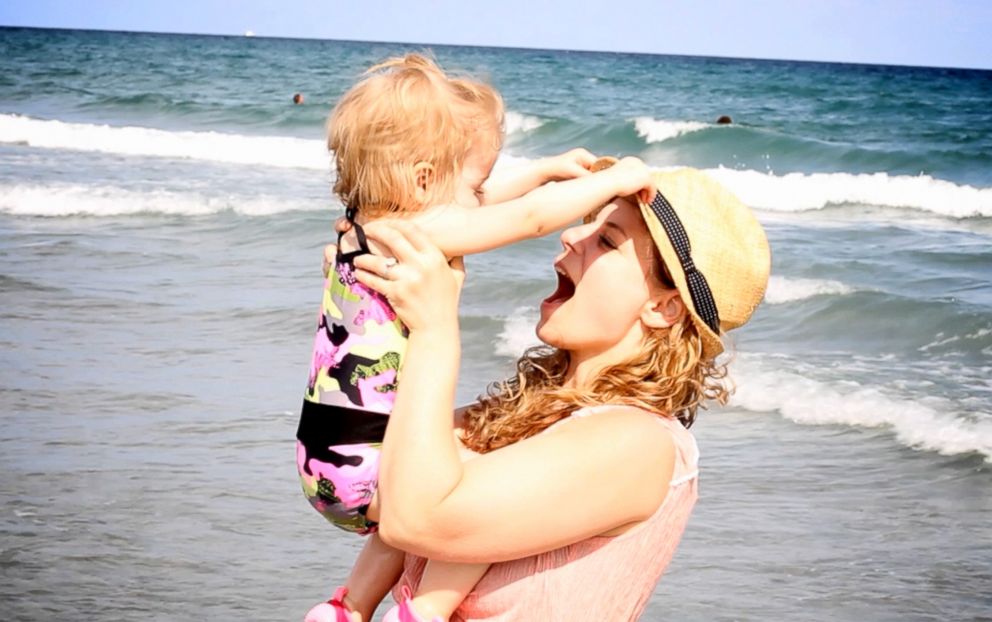 "What I love more anything is when my daughters say, 'My mom's a bathing suit designer, and I'm like, 'OK, I'm going with it,'" Castellano said of her new title. "[O]ur kids, they're number one and we want them to [know], that they shouldn't let anyone tell them that they can't do it. ... Jill and I, we are very smart, go-getters. We're determined."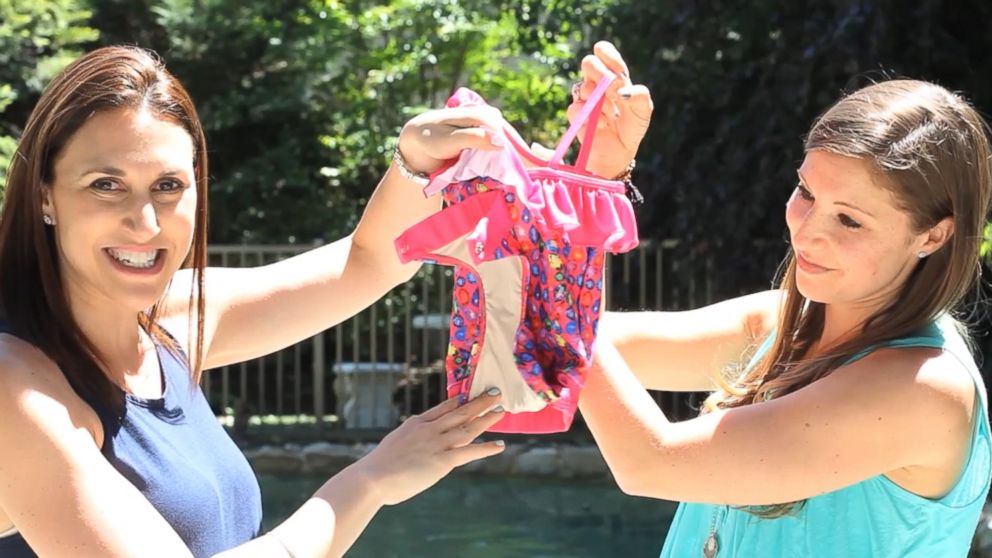 "We are really proud of the fact that we've built this company of talented women we're working with," she added. "This day in age, female-founded companies are important. We're making a name for ourselves and showing our kids what we can do.
"We want to keep going and take it as far as we can."