Mom's trash bag hack reveals we've been doing it all wrong
Two Georgia women who share household hacks and organizing tips are igniting a friendly debate on TikTok over how to use a trash bag.
Professional organizers Hannah Ian and Lydia Amerson own the company Stored Simply. Their video showing Ian insert a bag into a garbage can has racked up 11 million views.
"It's really relatable, and it also stirs up controversy because people don't always think there's a right and wrong way," Amerson told "Good Morning America." "Most people were saying, 'This is dumb' or 'Wow I never knew this. I've been doing this wrong my entire life.'"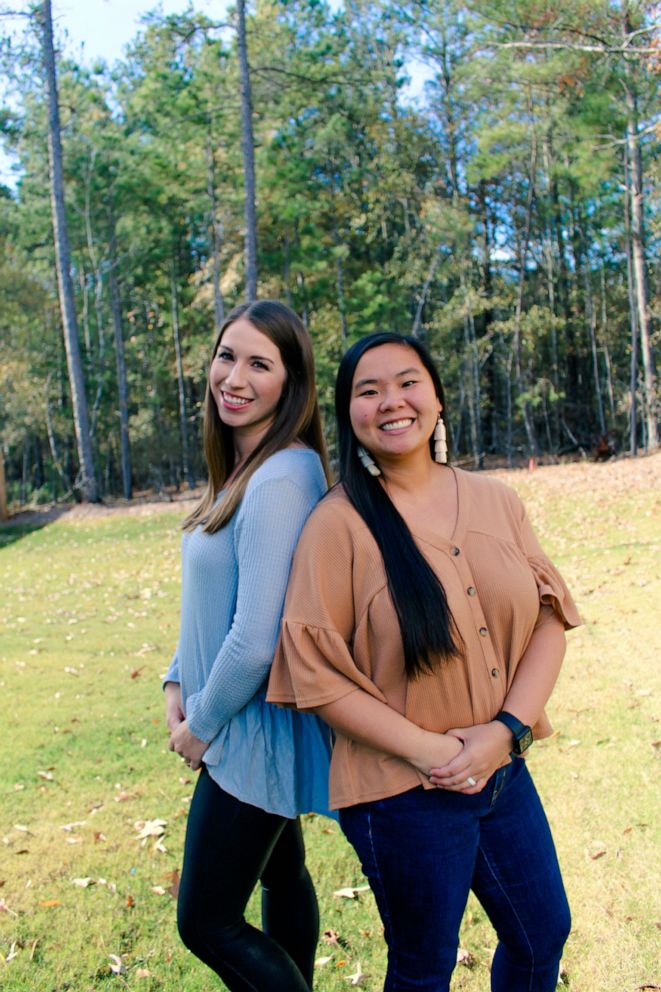 In the footage, Ian points out how you're arguably supposed to place a bag on a garbage can in reverse "like a hat" rather than fluffing it before inserting.
Ian then demonstrates how you partially open a bag, place it over the top of the can, and then press the bag down so it lines the can.
Amerson said the method can work on almost any garbage can, though if there isn't a hole in the back of the can then an air pocket will likely form.
Ian said she first saw the hack online, and made a video for her and Amerson's followers.
She and Amerson said they credit the commenters for creating fun banter surrounding the trash bag hack.
"People got opinionated about it and it's not super controversial so I think that leaves a little bit of lightness into the conversation," Ian said.
Ian and Amerson met while working in marketing and launched their Stored Simply in fall of 2020. They consult with several clients, many who are working parents, on time-saving organization tips.
Some of their other popular videos feature labeling ideas and pantry organization.