Fewer heavy metals found in baby food: Report
A new analysis from Consumer Reports found that some heavy metals in baby food have been on the decline but the report argues more can be done to make baby food safer overall.
Through random testing of baby food products, Consumer Reports found levels of some heavy metals such as arsenic, cadmium and lead in baby food have fallen since 2018.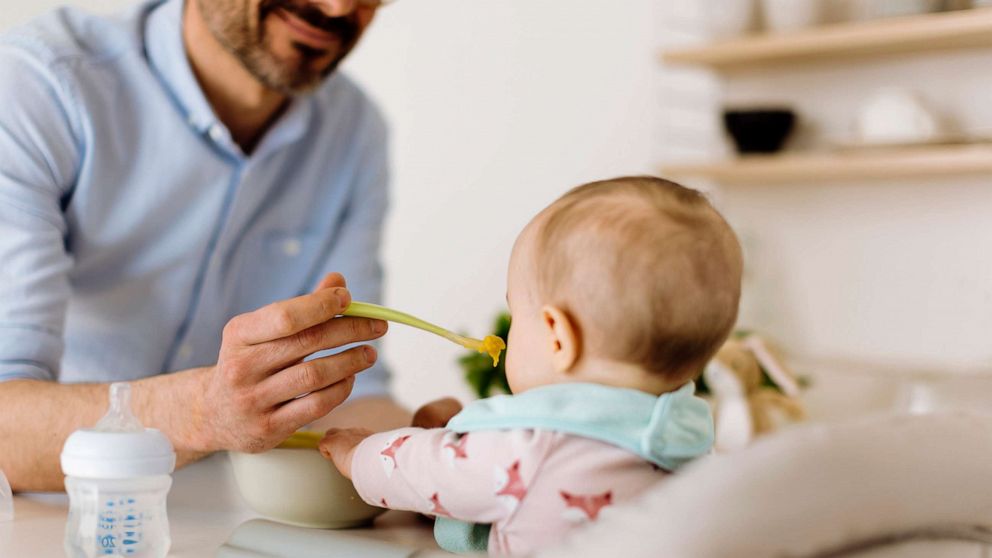 Low exposure to heavy metals is not considered harmful but advocates have pushed for more regulation in baby food. A 2021 report from a House oversight committee warned of "dangerous levels of toxic heavy metals in even more baby foods" and the Food and Drug Administration launched a "Closer to Zero" initiative that aimed to reduce contaminants like heavy metals in baby food.
Consumer Reports noted that some foods still contain higher levels of heavy metals, including rice, sweet potatoes and snack foods like rice-based puffs and teething wafers.
Toxicologist Stephanie Widmer told ABC News the presence of heavy metals in baby food shouldn't be a surprise since they are present in the soil used to grow crops.
"We have to remember that heavy metals are in the soil where crops grow; they are part of the Earth," Widmer said. "Heavy metals are and always have been present in tons of different foods we consume and feed to our children."
Widmer added, "Variety in our diets is key in limiting exposure to harmful heavy metals. It doesn't mean we have to eliminate certain baby foods entirely -- long-term effects from heavy metals come from repetitive exposure over very long periods of time. Parents should not be alarmed and should simply continue to ensure variety in the diet."