2 high school basketball coaches charged with murder
The family of Imani Bell, a 16-year-old who died after being hospitalized following basketball practice due to extreme heat, is speaking out after two basketball coaches were charged Tuesday with second-degree murder and involuntary manslaughter in connection to her death.
Bell died on Aug. 13, 2019, when she collapsed during practice while running stadium steps as the heat index soared over 100 degrees at Elite Scholars Academy in Jonesboro, Georgia, according to the autopsy report.
Bell's parents, Eric and Dorian Bell, told "Good Morning America" in an exclusive interview that aired on Wednesday that their daughter's death could have been prevented and they are hoping that the coaches will be held accountable.
"To see Imani on a hospital bed ... I couldn't just grasp it at the time. And it's still hard now, you know, just to even talk about it," Dorian Bell told "GMA."
Eric Bell is a basketball coach himself at a different school and he told "GMA" that he made the decision to cancel his own team's practice that same day due to the heat so he was "flabbergasted" to find out that his daughter collapsed while doing conditioning drills.
"It's just a sad situation because protocols were in place. If the protocols were followed, we wouldn't be here talking to you today," he said. "But the protocols were not followed, and with that being the case, the decision was made and with that decision being made, a tragic accident happened and forever changed our lives, and we don't want this to happen to anybody else."
The family filed a wrongful death lawsuit against the coaches, the school principal and other staff.
According to the grand jury indictment, coaches Larosa Walker-Asekere and Dwight Palmer caused the teen excessive pain by conducting outdoor conditioning drills.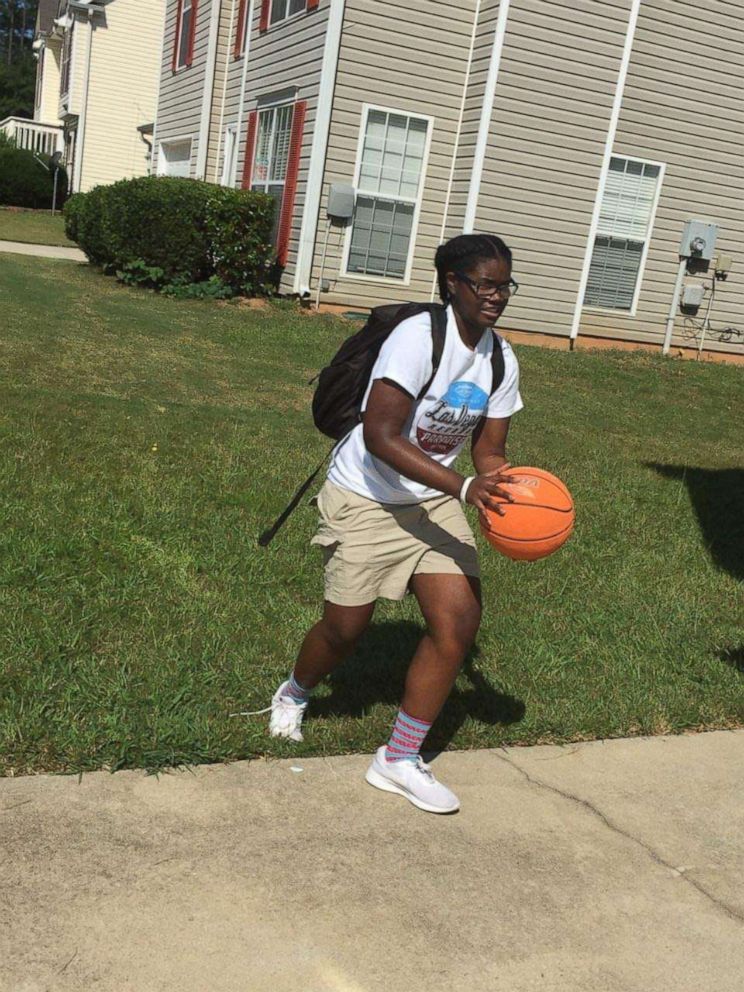 In a July court filing in response to the suit, Walker-Asekere's attorney said she "was on her first day as coach" and that "she was relying on the direction" of other school officials during that practice.
ABC News has reached out to Palmer's attorney for comment.
Meanwhile, a spokesperson for Clayton County Public Schools, where Bell was a student, told "GMA" on Wednesday that "in keeping with Clayton County Public Schools practices and protocols, the school system does not comment on personnel matters or pending/ongoing litigation."
The Bells said they are still grieving for their daughter but they think about Imani and her outlook on life as they heal from this tragedy.
"So through the tough times, I like to think about that smile on [her] face. I like to think about the positive messages that she would have to everybody in our inner circle," Eric Bell said.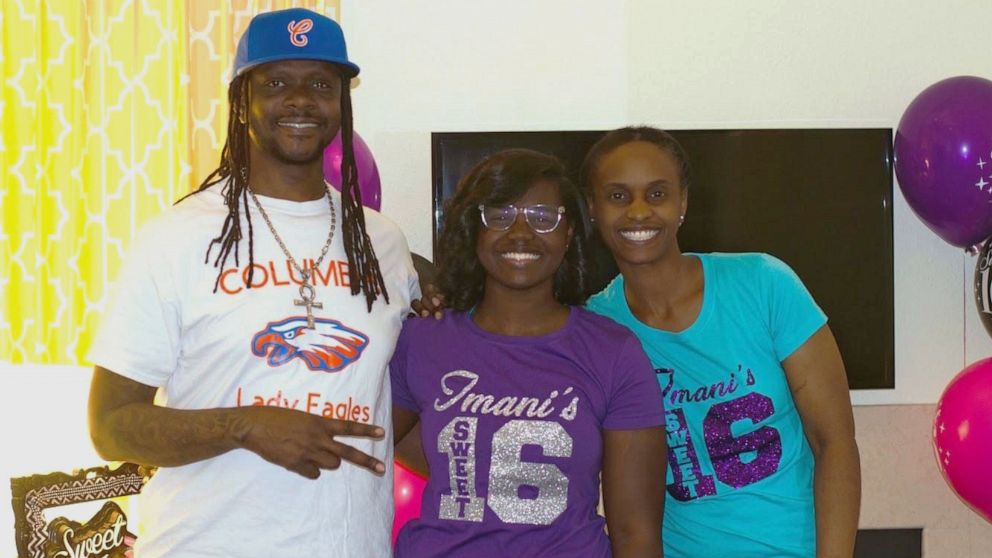 "She was a very positive person. She was very uplifting to not only herself, but to her friends, rather to her family and friends. And, you know, when it gets tough, I like to think about those times," he added.
The Bells said they hope their daughter's story can raise awareness about the danger of extreme heat so that no student-athlete will go through this again.
"This shouldn't happen to anybody's child," Dorian Bell said. "It's just ridiculous, it's no reason why it should have happened."
ABC News' Abigail Cruz contributed to this report.