A high school receptionist's adaptation of Etta James' "At last" is captivating the internet.
Regina Ballard of North Lincoln High School in Lincolnton, North Carolina, performed the ballad over the loud speaker to say farewell to the school year.
"I was just having fun and steering us all into the summer break with a smile," Ballard told "Good Morning America." "I just could never have expected this. My youngest daughter said, 'you are up to this many views.' And I said, 'seriously?'"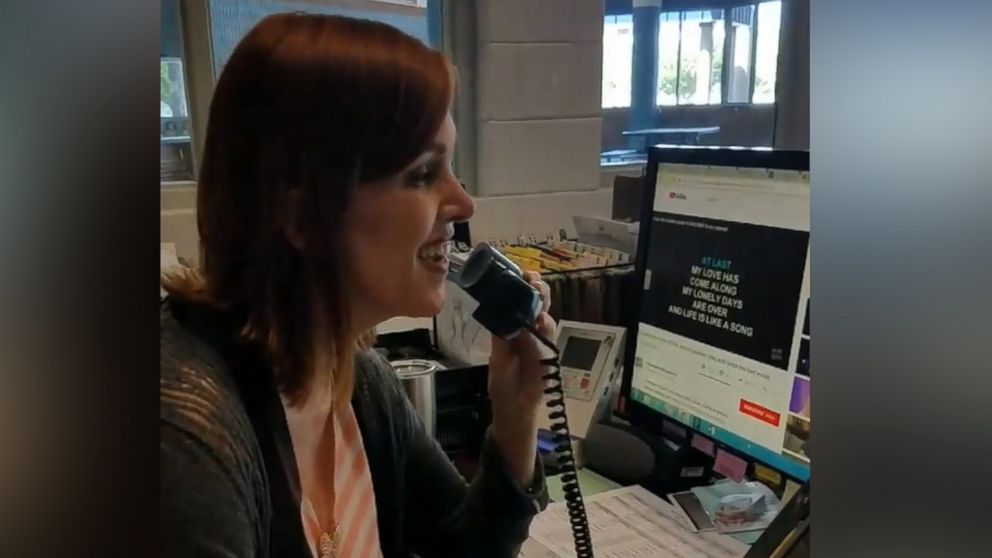 Ballard, who has been employed at the school for 15 years, posted the video of herself singing on Facebook last week with the caption: "I love my job, y'all, but I look forward to summers when I can spend time with my grands & family, sooo...here it is...At Last!!!"
The video has been viewed over 900,000 times with 15,000 shares.
"We don't get enough opportunities in the days to spread smiles so I'm happy about that for sure," Ballard said.