Serena Williams announces she is pregnant with 2nd child ahead of Met Gala
Angela Weiss/AFP via Getty Images
Serena Williams announced her second pregnancy publicly at the 2023 Met Gala. Now, she is sharing a behind-the-scenes look at how she and her husband Alexis Ohanian told their daughter, Olympia.
Williams, 41, shared a video on YouTube Wednesday showing herself and Ohanian sitting on a couch with Olympia.
When Williams tells her daughter she has a baby in her belly, Olympia immediately replies, "Are you kidding me?"
The 5-year-old then squeals and hugs Williams, saying, "I'm so excited."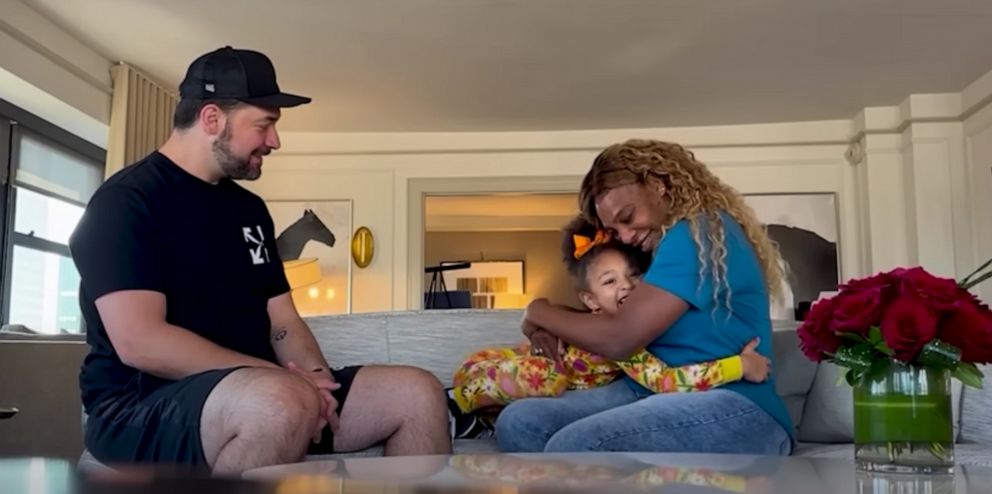 Both Williams and Ohanian start laughing as Olympia then runs around the room, screaming in excitement. When she's out of the camera view, she appears to trip and fall on the floor and then yells out, "I'm OK."
The rest of the four-minute video shows Williams and Ohanian getting ready for the Met Gala, to which Williams wore a look by Gucci.
"This is a really important time where this is the look that I'm going to show my daughter or my son when they're born, one day, they'll look back and see, this is how mommy expressed herself and told everyone that she was pregnant with you," Williams says in the video. "You want this moment to be totally iconic and totally fresh, but yet really special."
Just before hitting the red carpet, Williams shared her pregnancy news on Instagram.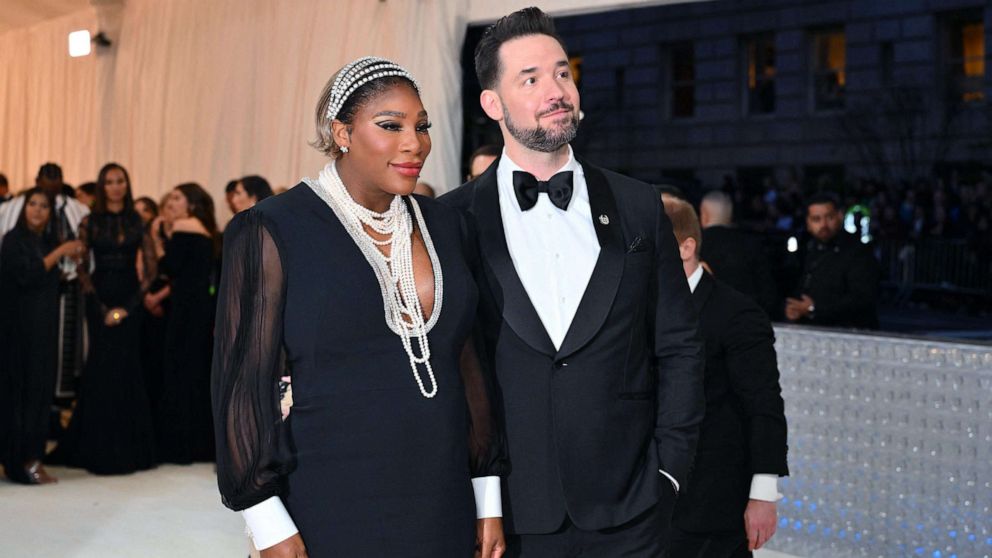 "Was so excited when Anna Wintour invited the 3 of us to the Met Gala," Williams wrote in the caption of the Instagram post, which included a photo of her and Ohanian, who was also dressed in Gucci.
Ohanian shared a similar photo on his Instagram page, writing in the caption, "Mama & Papa love this parenting-thing, so we're back at it."
Williams' pregnancy announcement came less than one year after she stepped away from professional tennis, playing her final match at the 2022 U.S. Open in August.
Williams announced she was "evolving away from" competing as a tennis pro in an August 2022 Vogue essay, saying she wanted to focus on her family and "other things that are important to me."