An 8-year-old boy from Rhode Island might just have this year's best Halloween costume.
Over the weekend, Max, who has muscular dystrophy, was surprised with a fun costume for his wheelchair.
Max's costume -- made by Bonnie Regan, a volunteer from Magic Wheelchair -- is modeled after one of his favorite television characters, Stinky the garbage truck from "The Stinky & Dirty Show."
The costume comes complete with real headlights and acrylic eyes.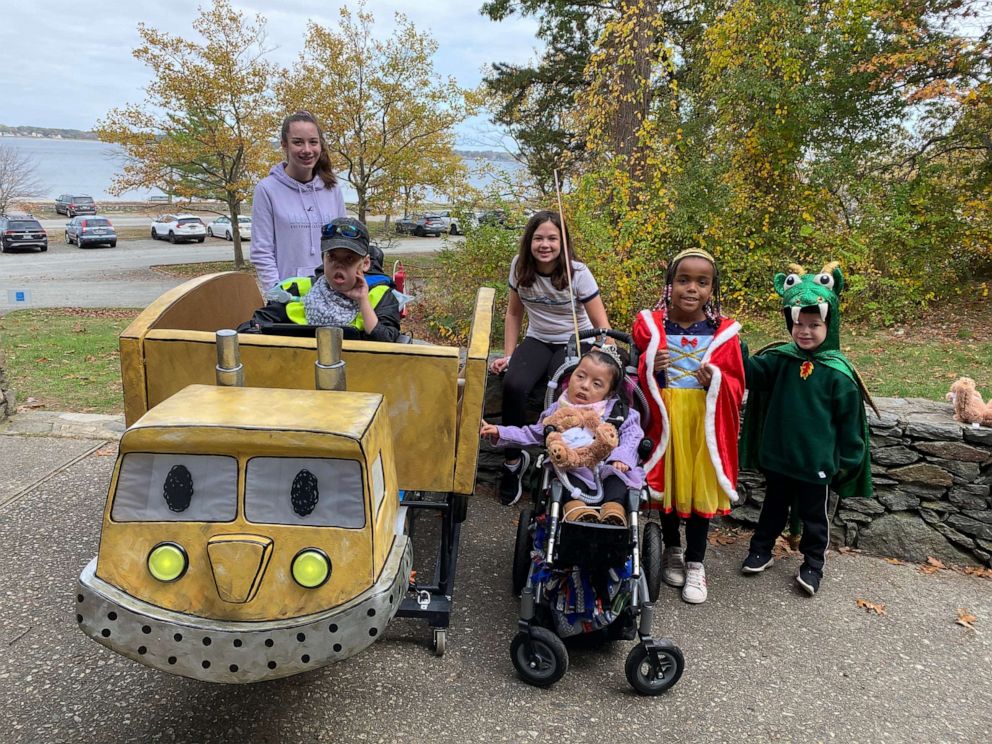 Regan visited Max for the big reveal and helped him get into his new costume. The nonprofit Magic Wheelchair funded the entire project.
"Our mission is to bring communities together to create unforgettable moments for children around the world by transforming their wheelchairs into magic," reads a statement on Magic Wheelchair's website.
Magic Wheelchair's founder, Ryan Weimer of Kaizer, Oregon, was inspired to launch the nonprofit in 2015 after gaining recognition for the wheelchair costumes he built for his two sons who were born with spinal muscular atrophy.
"As an organization that promotes inclusion and self-expression for children with disabilities, we were thrilled to have Amazon Prime help us bring to life Max's Magic Wheelchair idea from his favorite show," Christine Getman, Magic Wheelchair Executive Director, told "GMA." "We're so grateful to Bonnie, Max's Magic Wheelchair Builder, and Amazon Prime for helping make these unforgettable memories."
Even though Halloween will look a little different this year due to the COVID-19 pandemic, Max will still be celebrating in style!