A little girl named Aurora ran to greet Princess Aurora at Walt Disney World in a sweet moment captured on video.
Aurora Bamrick, 2, visited the park on April 30 with her family, where she met Princess Aurora from "Sleeping Beauty" for the fourth time in her life. Little Aurora was previously introduced to her at 6 months, 1 year and 1.5 years old.
In the footage, Aurora is seen running to Princess Aurora before hugigng her and taking a stroll in matching outfits.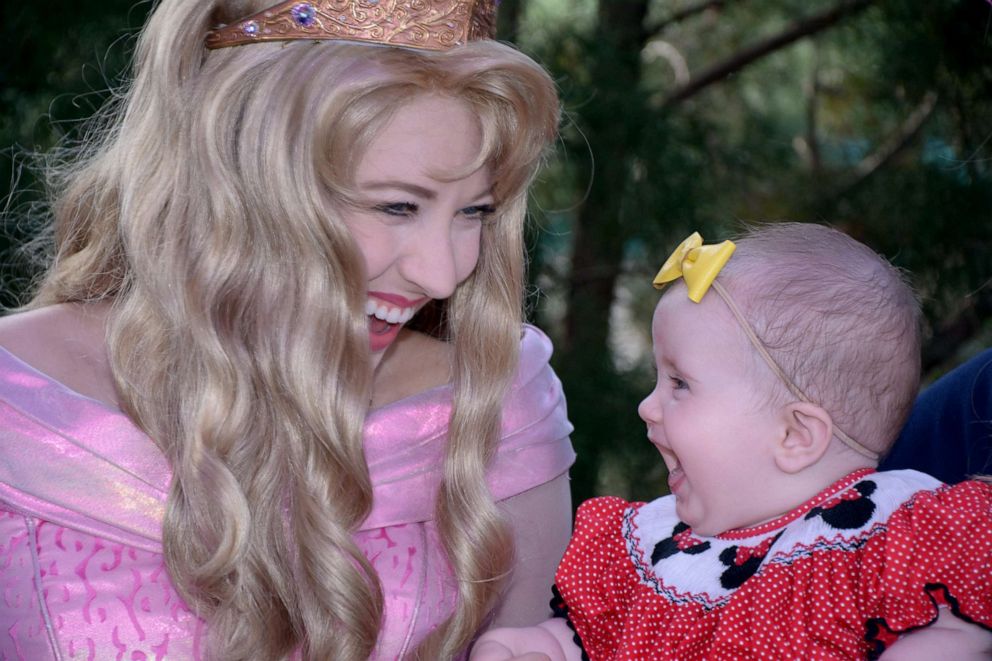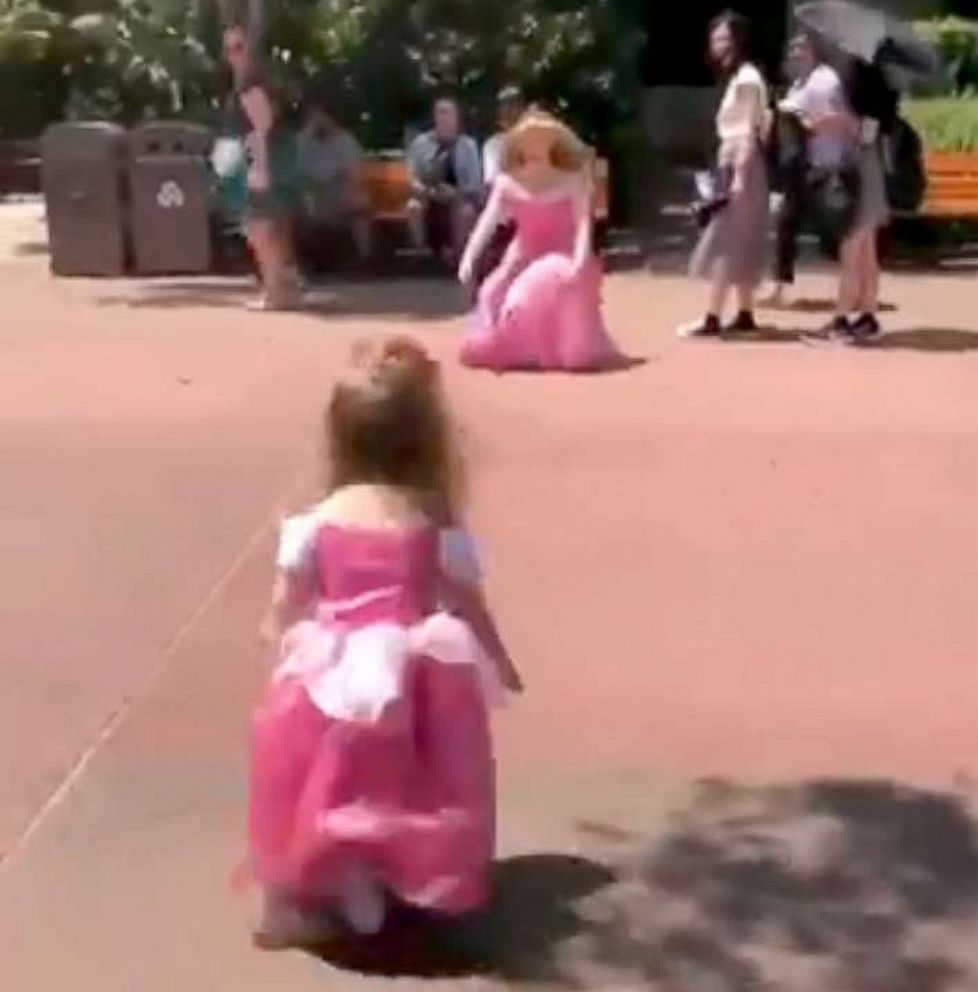 "It was so magical," mom Theresa Bamrick of Dallas, Texas, told "Good Morning America." "I was just trying not to cry!"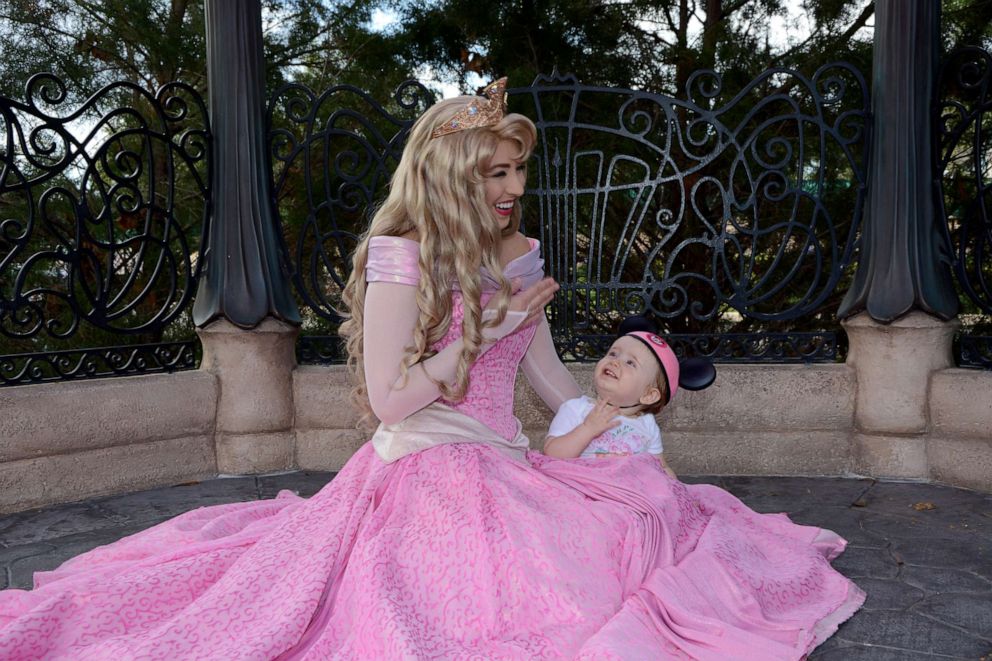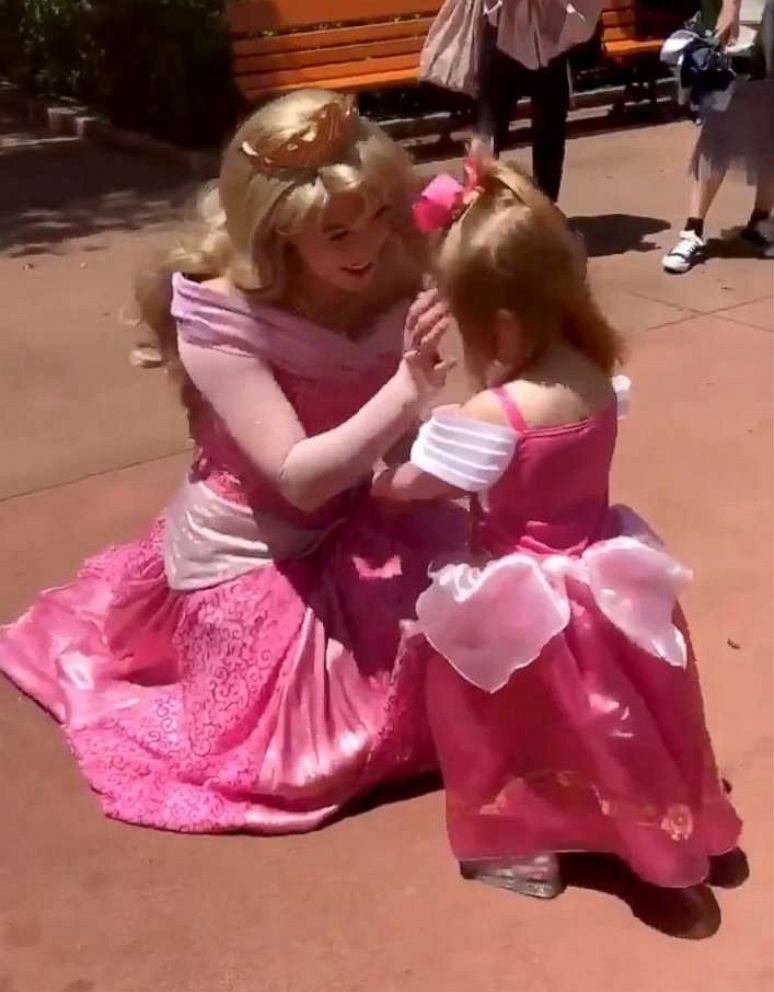 Theresa Bamrick said Princess Aurora always goes out of her way to make her daughter feel like royalty.
"She spent so much time with her, gave her kisses, let her sit on her lap, and when baby Aurora was not happy to say goodbye, Princess Aurora got up and walked her to her stroller," Bamrick added of the previous times the two Auroras met. "All that magic stuck with her and gave Princess Aurora the number one spot!"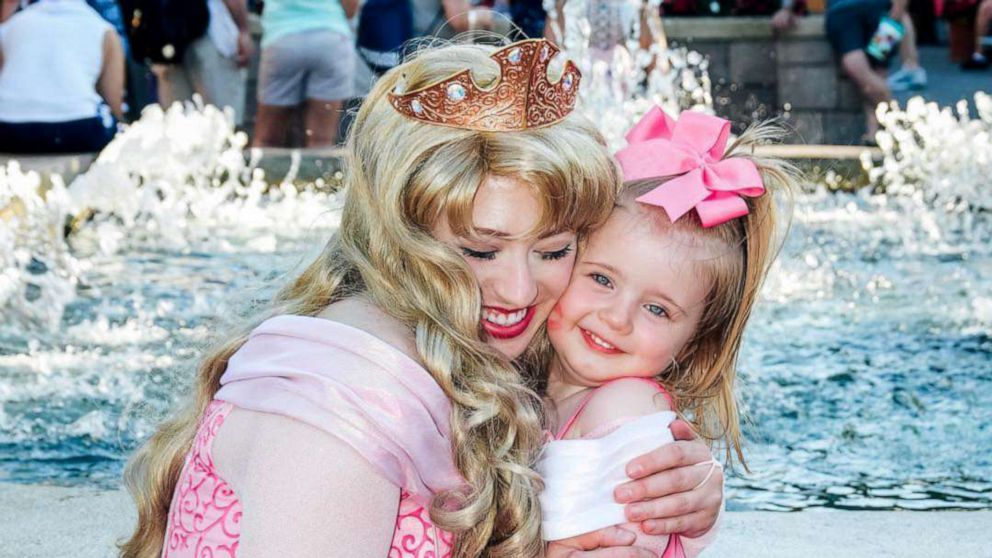 The Walt Disney Co. is the parent Company of ABC News.