2-year-old wows crowd dancing with 'Mary Poppins' character Bert at Disney World
A little girl dancing with a character from her favorite movie "Mary Poppins" is "supercalifragilisticexpialidocious!"
Marceline Raider, 2, joined Mary Poppins' friend Bert in performing the penguin dance which was made famous by Dick Van Dyke in the 1964 Disney film.
Marceline's mom, Amanda Raider, shared video of the act with a Disney group on Facebook, where it garnered 50,000 likes, she said.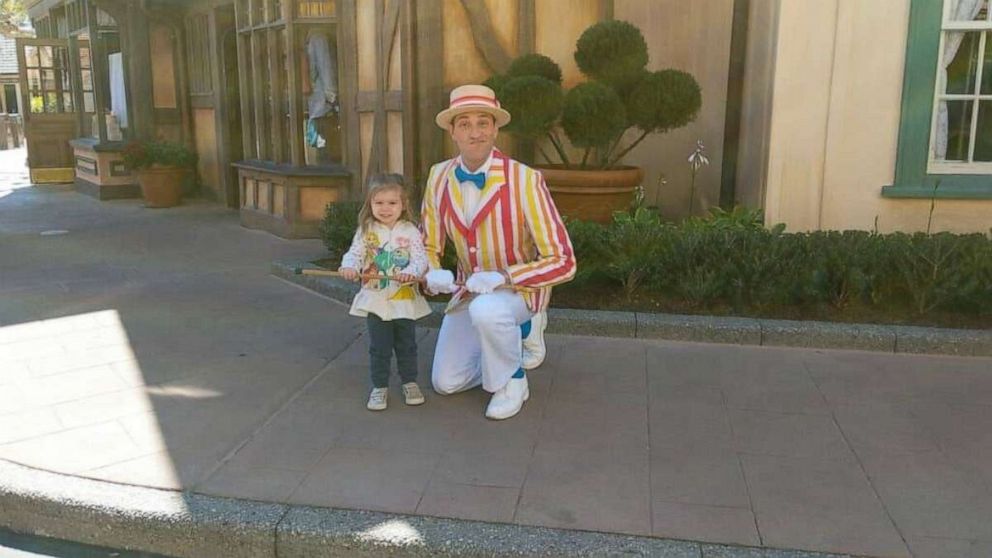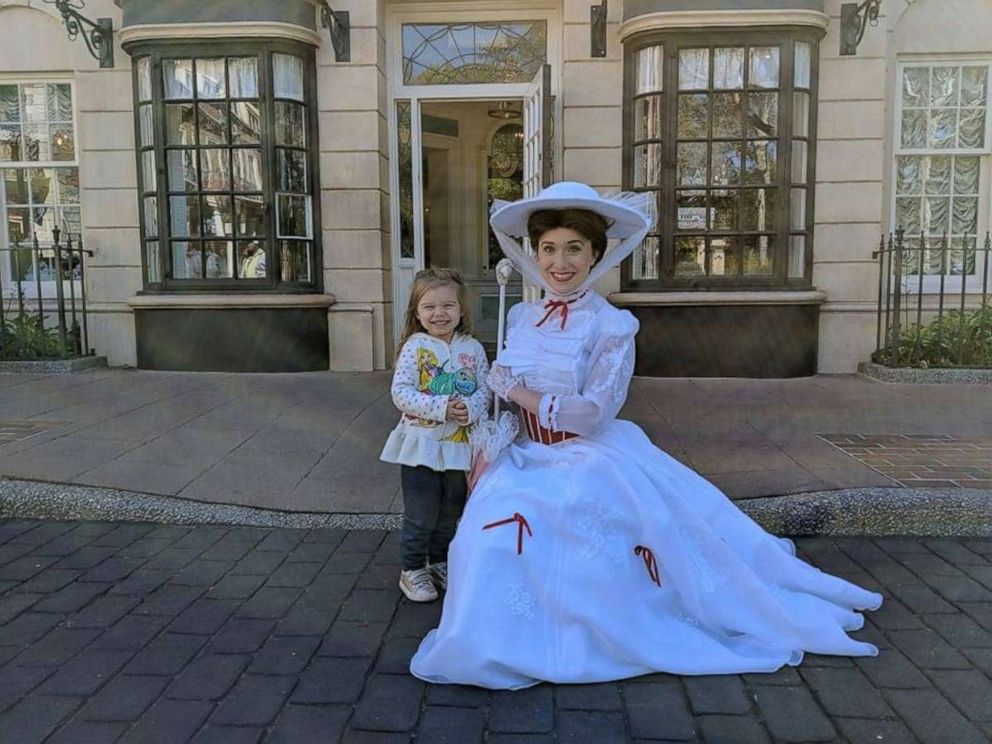 "She watches ["Mary Poppins"] nonstop," Amanda Raider of Aston, Pennsylvania, told "Good Morning America." "She's very outgoing. She loves learning how to dance and how to sing. She's very happy when she's at Disney."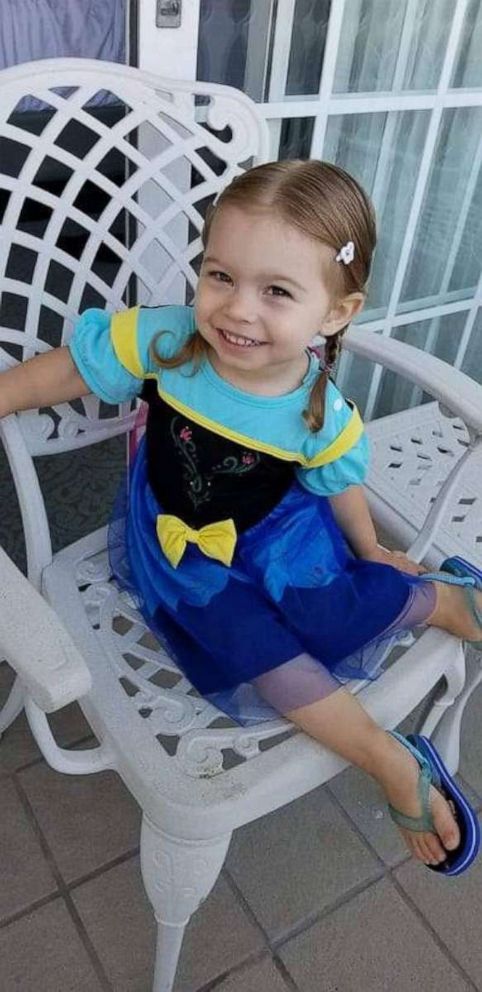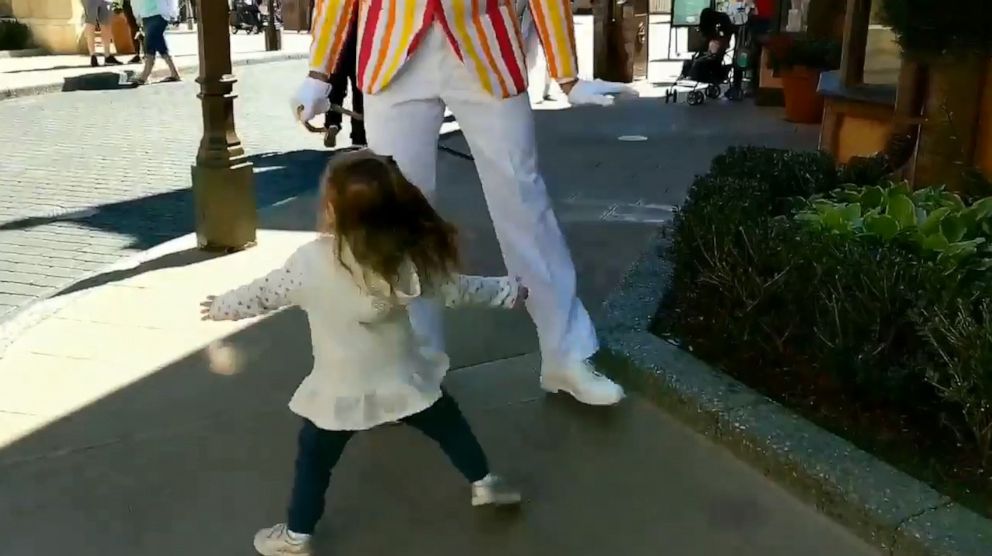 Raider said the family took a trip to Disney World on March 6 to celebrate Marceline's upcoming birthday. When Marceline saw Bert greeting park visitors, she "ran" in hopes to meet him as well.
Strangers applauded as Marceline and Bert ended their dance with a leg kick and an adorable fall from Marceline, who is named after Walt Disney's hometown of Marceline, Missouri.
Marceline also loves singing "Spoonful of Sugar," her mom said.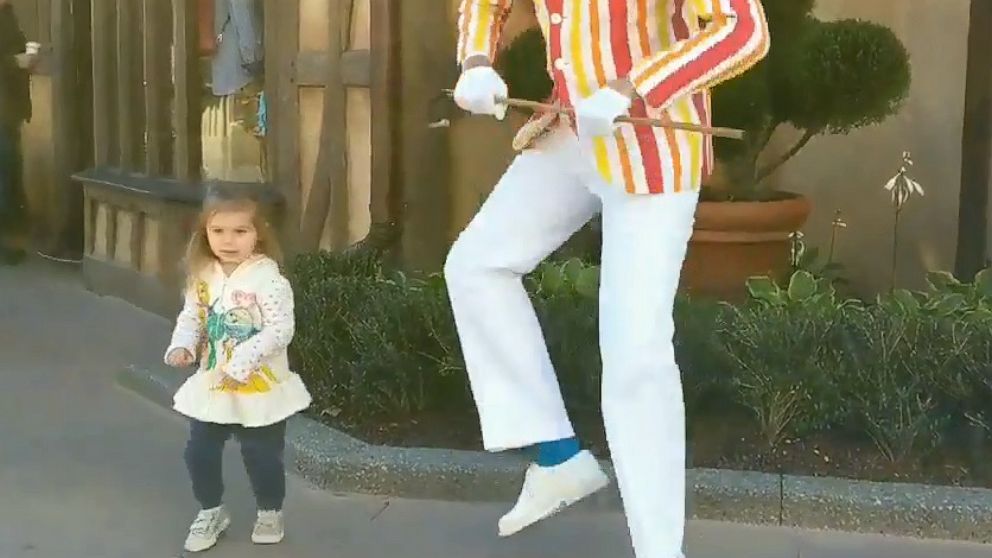 The Walt Disney Company is the parent company of ABC News.