Where they're going, they don't need roads.
If you're trick-or-treating in Florida, you might spot a youthful Doc and Marty McFly collecting candy from their DeLorean time machine this Halloween.
Row Willis, 2, is going as Marty and his brother Charlie is going as Dr. Emmett Brown (Doc) from "Back to the Future."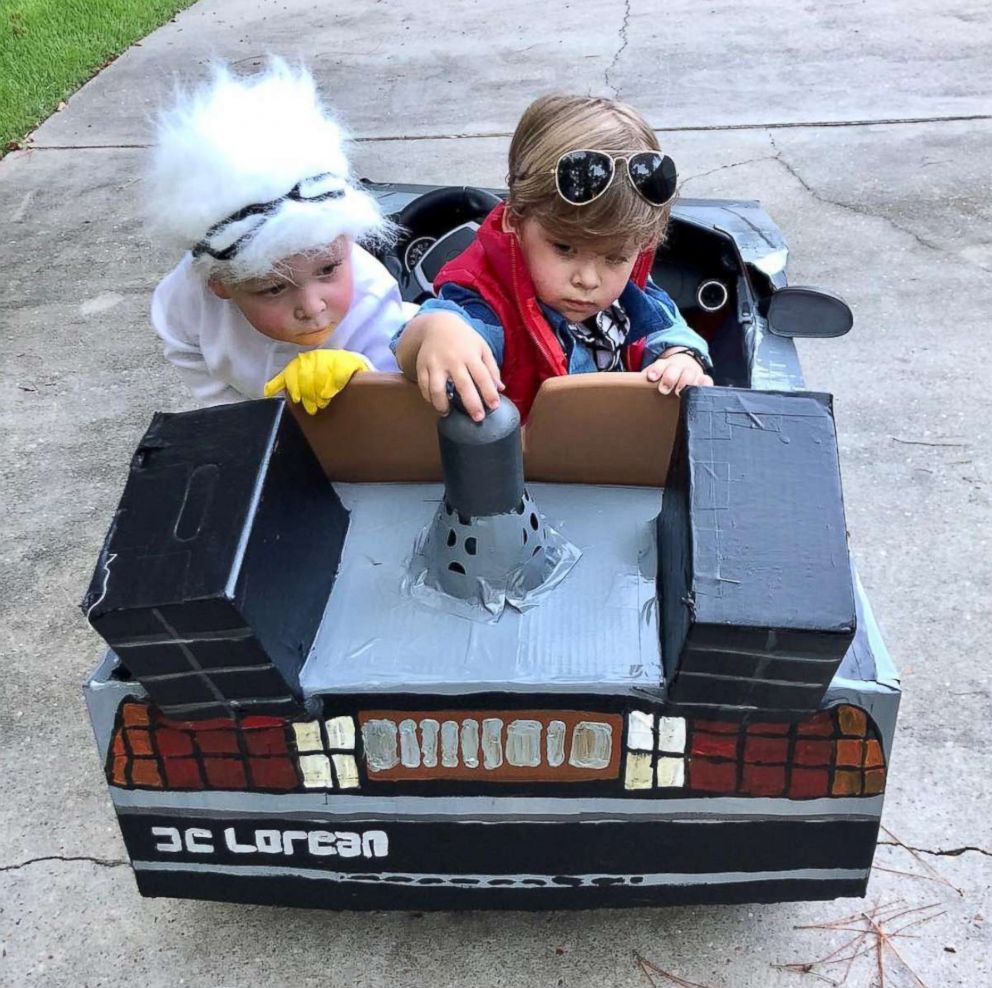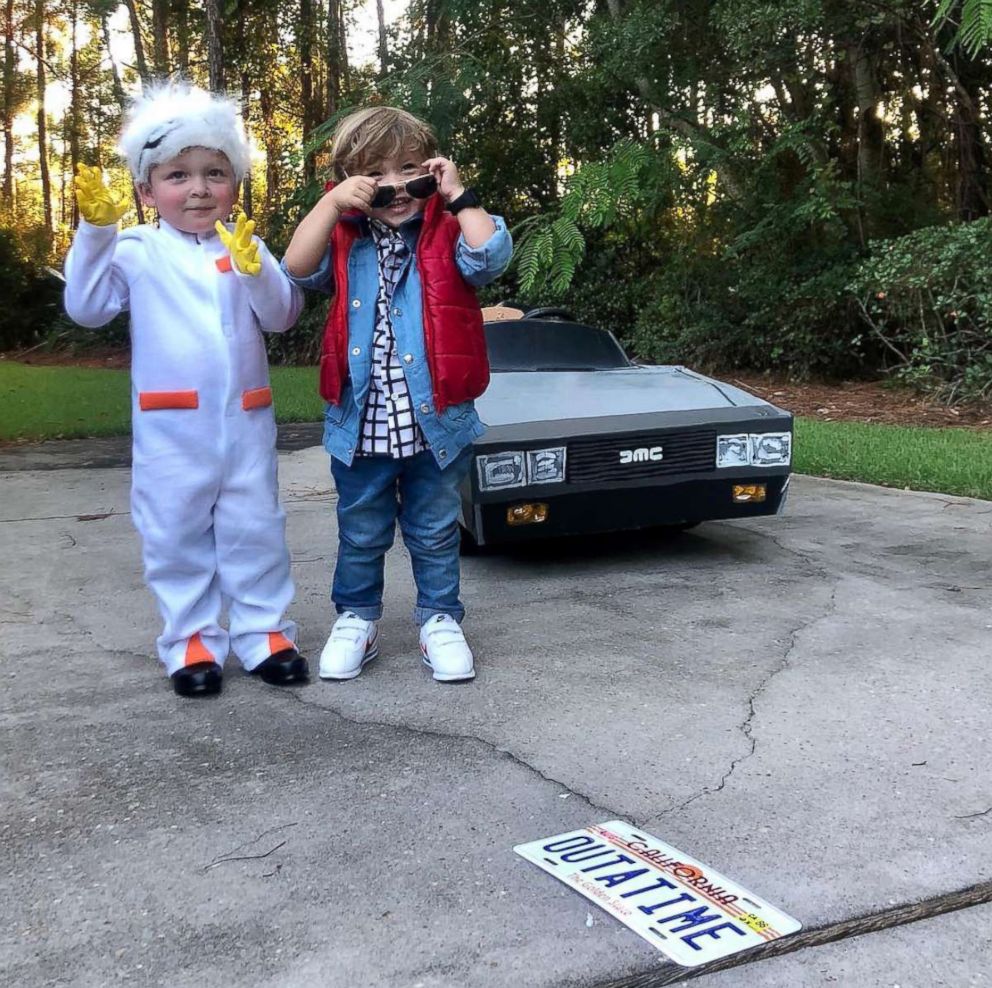 Mom Lauren Willis of Destin, Florida, assembled the adorable costumes complete with the gray, DeLorean DMC-12 car, that was featured in the 1985 film.
"I showed them a little clip [of the movie] for the pictures, so they'd know to look at their watches," Willis told "Good Morning America" Friday. "They were really excited when I said you're going to get in this car and everyone is going to give you candy.' Last year they weren't very good drivers but I think this year they can handle it."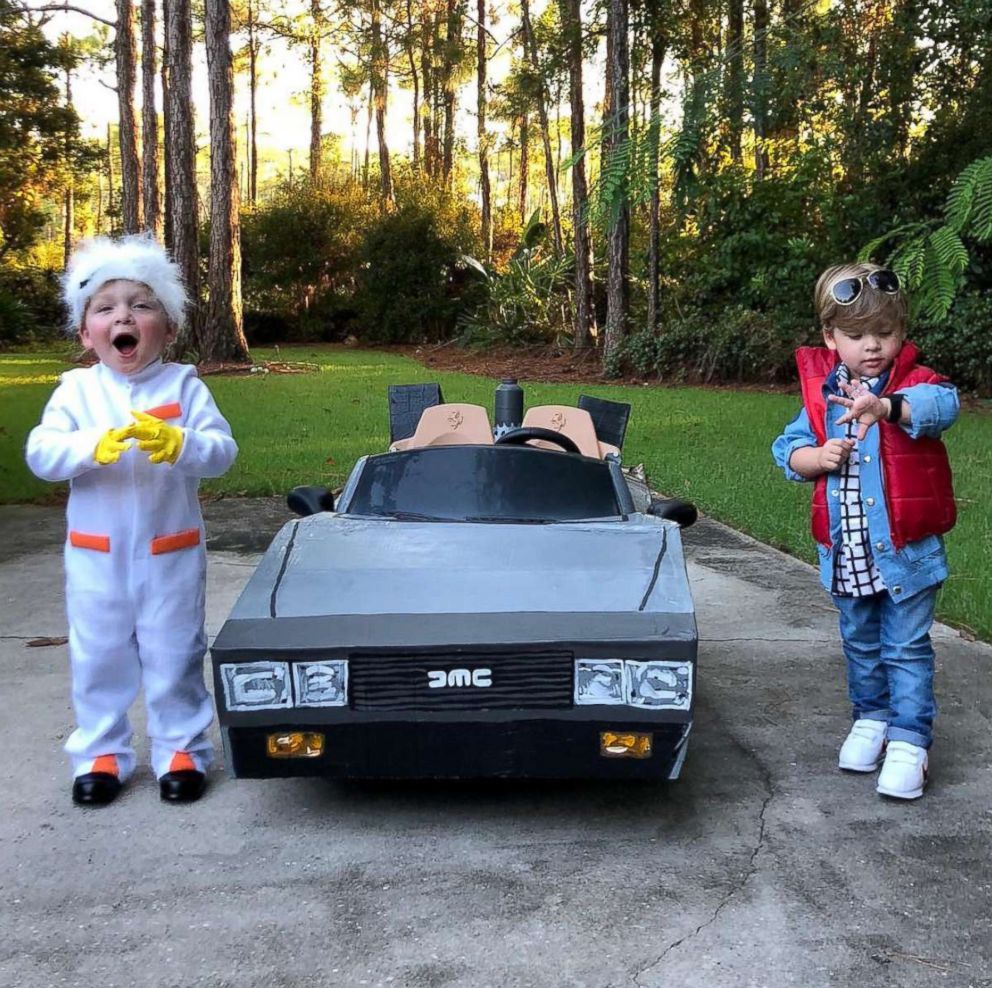 This isn't the first Halloween that the Willis boys have impressed with their creative costumes. In 2016, they went as Wayne and Garth of "Wayne's World" and in 2017 the toddlers dressed as BFF's Ferris Bueller and Cameron Frye from the 1986 flick, "Ferris Bueller's Day Off."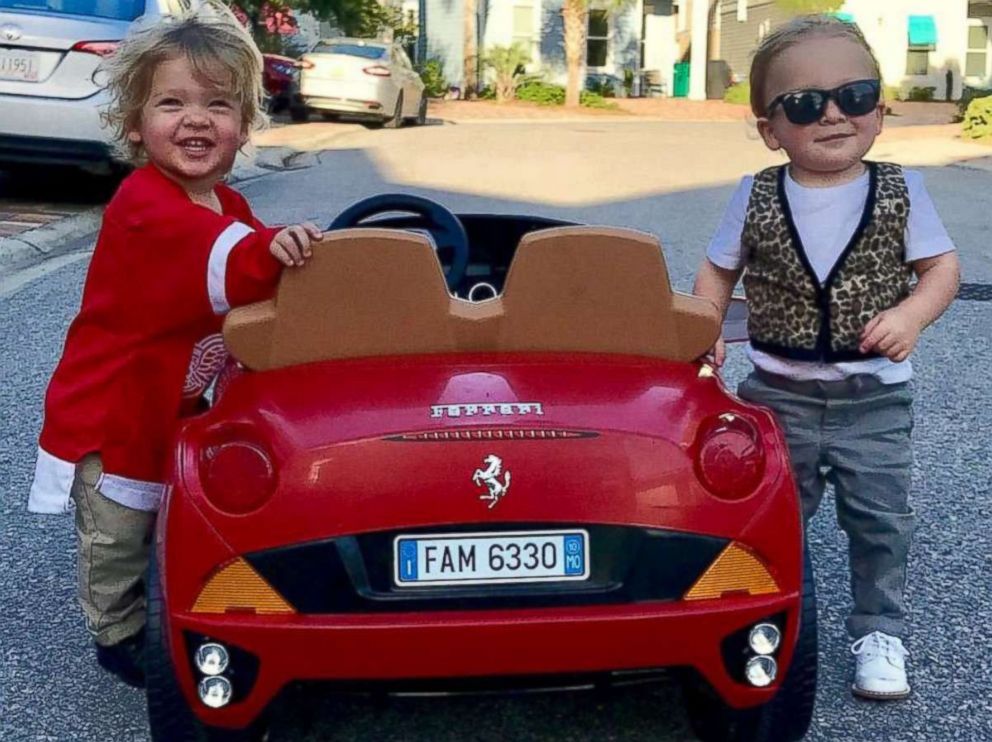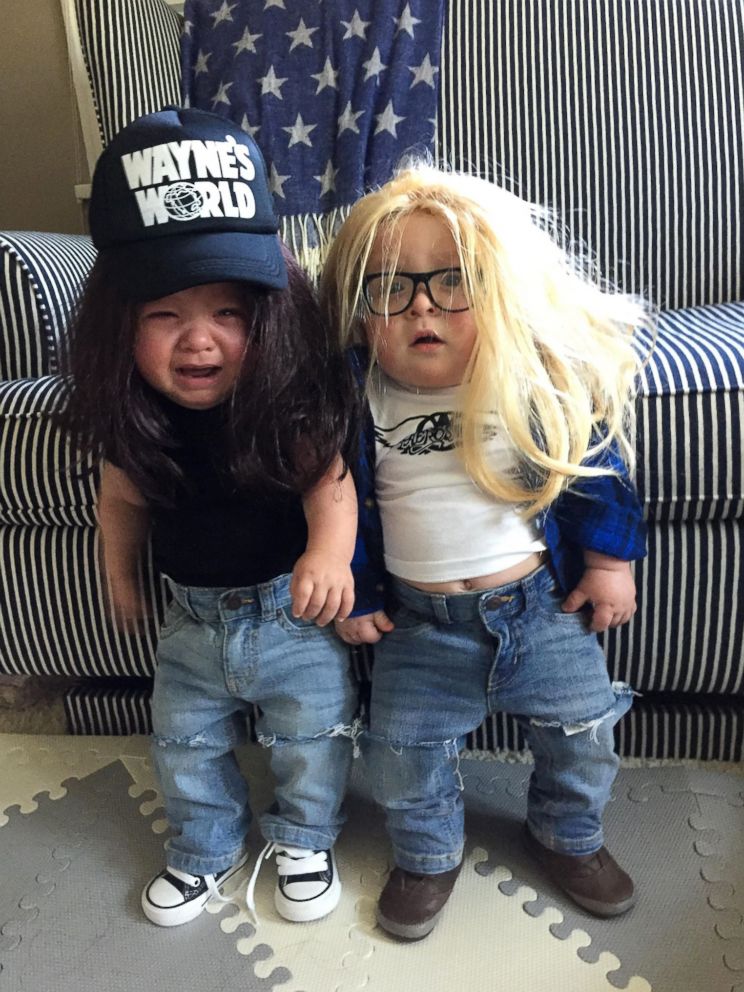 That same year, dad Robbie Willis bought an electric, ride-on Ferrari as an early birthday present for the boys. Lauren Willis told "GMA" that the same car was transformed into the DeLorean by building out its body with Amazon and diaper boxes. It was then spray-painted the appropriate color.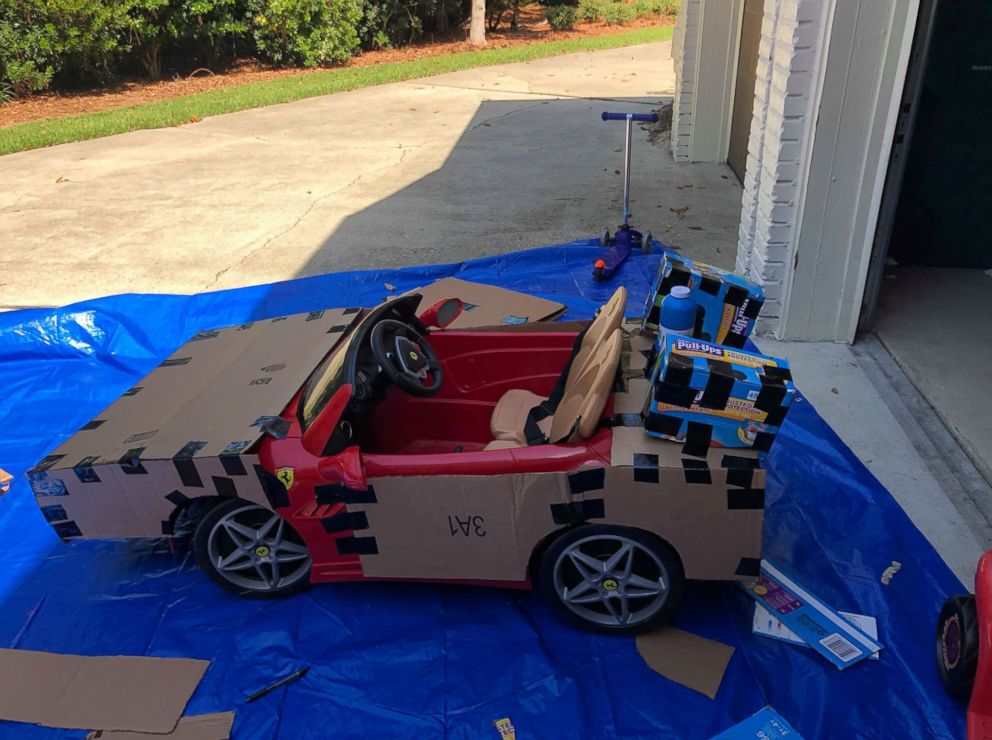 "We don't have a flux capacitor, so unfortunately the car does not actually time travel," Willis said, laughing.