Glam fairy makeup is all the glow this Halloween
This glamorous, pink fairy makeup will make your Instagram sparkle this Halloween.
Beauty vlogger Madaline Pompeii created the look for "Good Morning America" and revealed how to replicate it.
Directions
Start by covering your brows with concealer.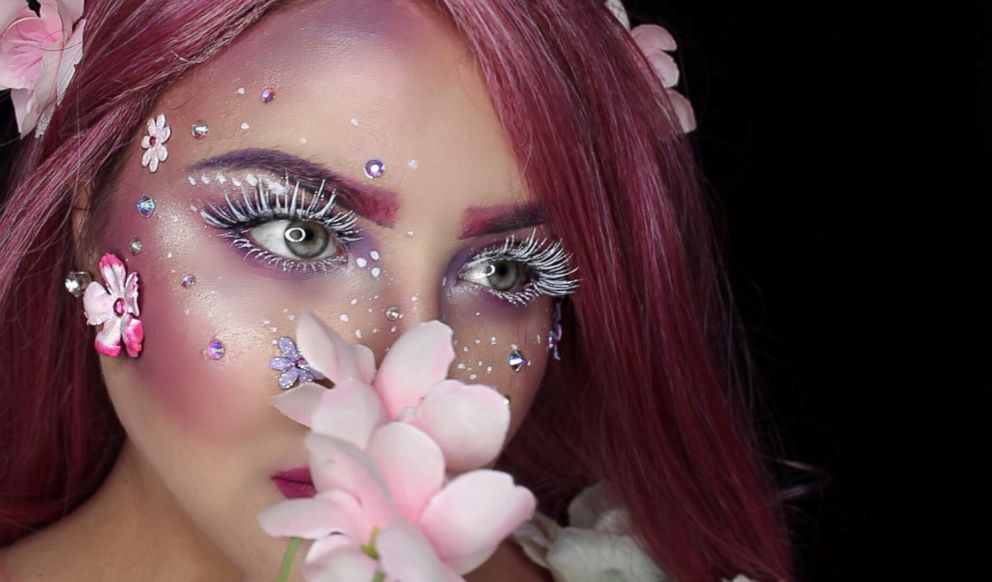 Then, fill the outside with purple followed by a bright, pink shadow on the inner corner of the brow.
Swipe concealer underneath brows and set with powder.
Swipe a peachy pink shadow over the eyelid. Highlight your crease with neon pink and dab purple in the inner and outer corners, as well as underneath the water line of your eye.
Use purple and pink shadows on the cheekbones and a neon blue under your bottom lip, and accent the corners of your eyes.
Add glow with gold and pink highlighters to your cheekbones, temple, bridge of nose and corners of the eyes.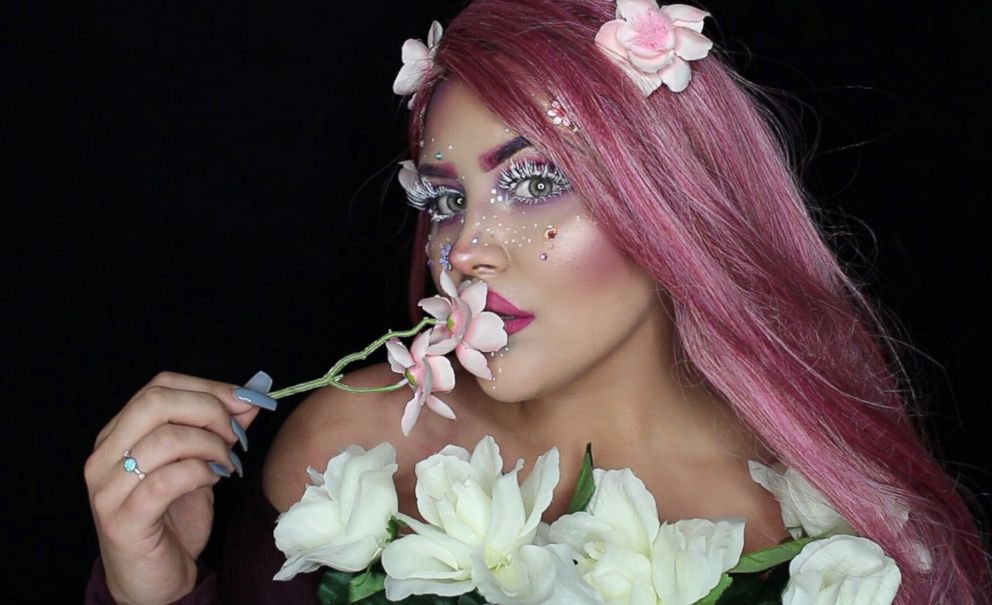 Use beauty gems for added sparkle.
Dot a white liner on your nose and cheeks for cute freckles. Use the same liner for the top and as a coating for your false lashes.
Place sticky craft flowers on your cheeks and add pink lipstick and liner of your choice to your bottom lip.
Do's and don'ts according to Pompeii
Do's:-- There is no such thing as "over doing" a Halloween look-- Stick with similar colors-- Start with your regular foundation base
Don'ts:-- Use too many other colors-- Be afraid until you see the finished look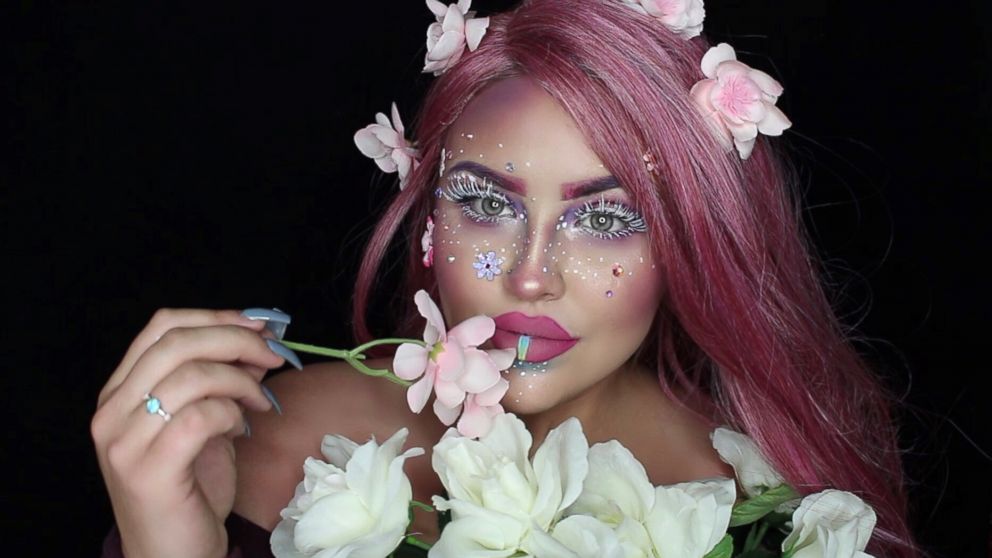 Products Used In Order:
It Cosmetics -- Bye Bye Redness (to conceal brow color)
BH Cosmetics -- Take Me Back to Brazil palette (pink to purple brow ombre)Maybelline FIT ME concealer (10 Light) to clean under browsBH Cosmetics -- Take Me Back to Brazil palette (pink Smokey eye) + (Pink and Purple face contouring)
Profusion Highlight and Glow Highlighter palette
SUVA Beauty Hydra Liner (color: Space Panda) (for white freckles and eyeliner and eyelash coating)
Karizma Beauty -- Beauty Gems (bling bling)
Lash Pop Lashes (style: Send Nudes)
Scrap Booking flowers from Michaels and House of Lashes glue to adhere
BH Cosmetics BH Liquid Lipstick (color: Endora)
Pure Natural Lace Front Wig (style: LW Bali Girl 40)(color: Indi Pink)
For more makeup tips, follow Madaline on YouTube and Instagram @madalinepompeii.
Editor's note: This was originally published on Oct. 31, 2019.