Welcome to GMA 25 Days of Cookies! For 25 days, we are featuring cookie recipes that are perfect to make for the holiday season. Our celeb BFFs are sharing their cookie recipes with us, and we've gathered some seasonal standouts that are sure to dazzle on your Instagram feed and Pinterest board.
Head to our full guide here all month long for the most beautiful, fun, seasonal, delicious holiday cookies worthy of your new Christmas traditions.
Rapper turned chef Snoop Dogg shared with us one of his unique cookie recipes from his cookbook, "From Crook to Cook."
His original cookie features creamy peanut butter and semisweet chocolate morsels, making it the perfect indulgence this holiday season.
Check out the recipe below and step-by-step guide!
Recipe for Snoop Dogg's Rolls Royce PB–Chocolate Chip Cookies
Makes about 3 dozen
Ingredients:
1 and 1/2 cups [210 g] all-purpose flour
1 tsp baking soda
1/2 tsp salt
16 Tbsp [2 sticks, or 220 g] unsalted butter, at room temperature
1/2 cup [130 g] creamy peanut butter
1/2 cup [100 g] packed light brown sugar
1/2 cup [100 g] granulated sugar
1 large egg
1 tsp pure vanilla extract
2 cups [360 g] semisweet chocolate morsels
Instructions:
Preheat the oven to 375 degrees F, with one rack in the upper third and one in the lower third of the oven.
Line two baking sheets with parchment paper and set aside.
In a small bowl, stir together the flour, baking soda, and salt.
In a large bowl, combine the butter, peanut butter, brown sugar, and granulated sugar. Using a handheld electric mixer on medium speed, or a wooden spoon, vigorously beat the mixture until smooth.
Stir in the egg and vanilla. Gradually stir in the flour mixture just until combined. Stir in the chocolate morsels.
Using a tablespoon, drop rounded dough portions onto the prepared baking sheets, about 2 inches apart.
Place one sheet on the upper rack and one on the lower; bake for 8 to 10 minutes until golden, switching the sheets top to bottom and front to back halfway through the baking time to ensure even baking.
Remove the cookies from the oven and let cool on the sheets for 5 minutes. Transfer the cookies to a wire rack to cool completely.
Store the cooled cookies at room temperature in an airtight container or ziplock bag for up to 3 days.
Recipe courtesy "From Crook to Cook" by Snoop Dogg (Chronicle Books).
Head to our full guide here all month long for the most beautiful, fun and delicious holiday cookies that are sure to become a new tradition.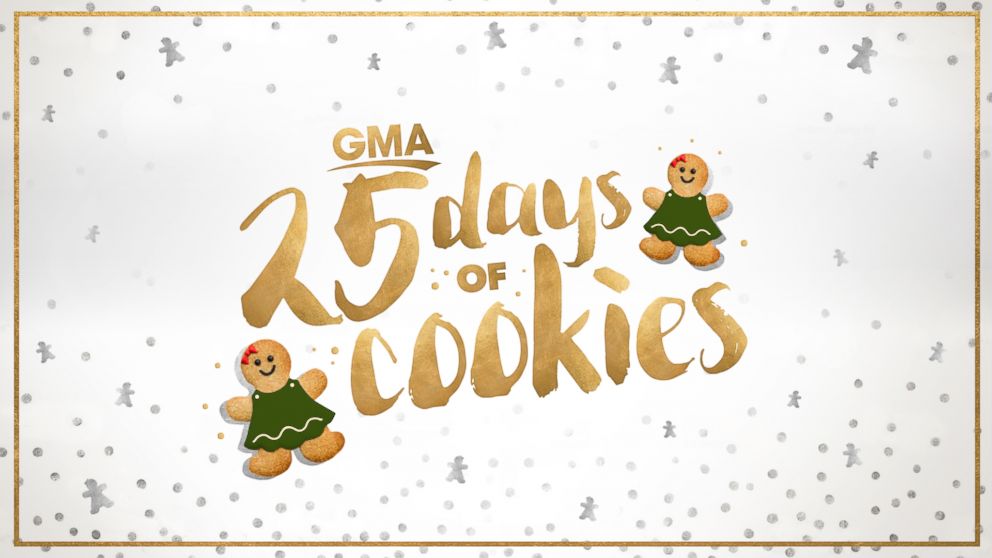 Tell us which cookies you're baking! Tweet @GMA using #25daysofcookies with your #25daysofcookies pictures and we may feature you on our GMA Facebook page or in our morning GMA newsletter! Deck the halls with lots of cookies, fa la la la la, la la la la!
Editor's note: This was originally published on Dec. 2, 2018.