Like an elf, if you try to stick to the four main food groups of candy, candy canes, candy corns and syrup, you'll love this restaurant's take on Buddy the Elf's famous spaghetti recipe.
The dish, titled the Elf Spaghetti Sundae, exists on the menu of Miss Ricky's Diner at the Virgin Hotel in Chicago.
https://giphy.com/gifs/stanaustralia-stan-xT0xezbVqYXkX67dew
The ingredients match those of Will Ferrell's character in the Christmas movie favorite "Elf," including strawberry and raspberry sauce, marshmallows, s'mores, Pop-Tarts, M&Ms, Oreos, Fruity Pebbles and coconut topped with maple syrup and chocolate sauce. The entree's main element, of course, is spaghetti.
https://giphy.com/gifs/things-busy-ate-ua5TSuPsbGu7S
Chef Moosah Reaume told "Good Morning America" that the special dessert is available until Christmas.
"What better way to kick off the holidays than with a dish that kids and adults can have fun with," he wrote to "GMA" in a statement, adding that he and his children have seen "Elf" over 10 times. "Now we just need Will Ferrell, or should I say the real Buddy the Elf, to visit and try his favorite dish."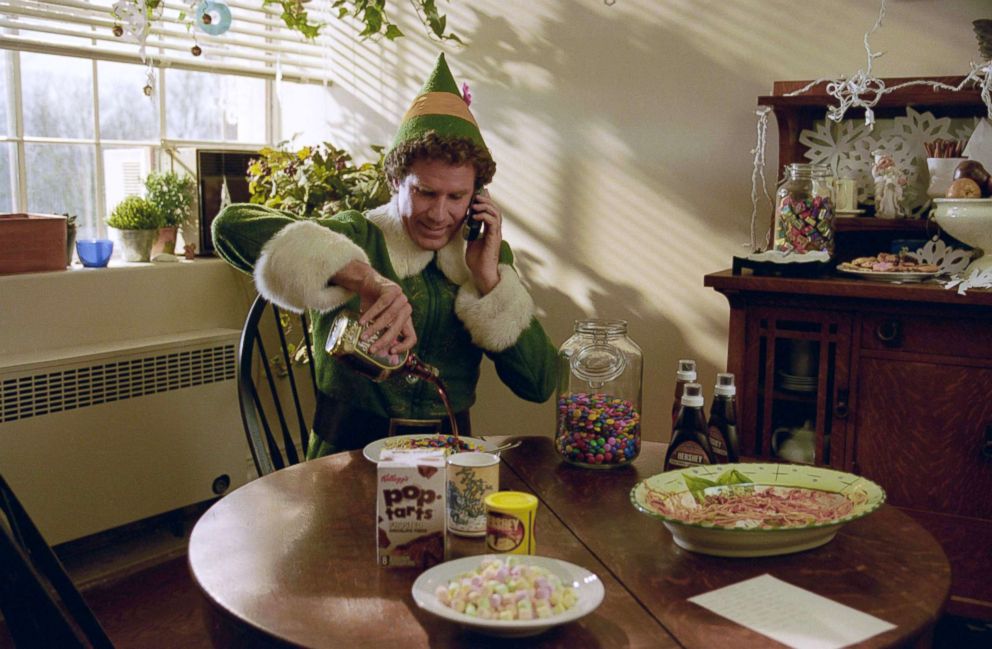 The treat is priced at $15 and the restaurant has received more than 100 orders from patrons thus far.
People on Instagram are also loving the seasonal delicacy.
As Buddy once said, "And then to finish, we'll snuggle."
https://giphy.com/gifs/elf-buddy-the-DTMruytvWTYUU
Editor's note: This story was originally published on November 30, 2018.