Remember the first time the sweet taste of ice cream hit you? This baby sure will.
A mom captured an adorable video of her baby girl trying her first ice cream cone, and the unexpected reaction was priceless.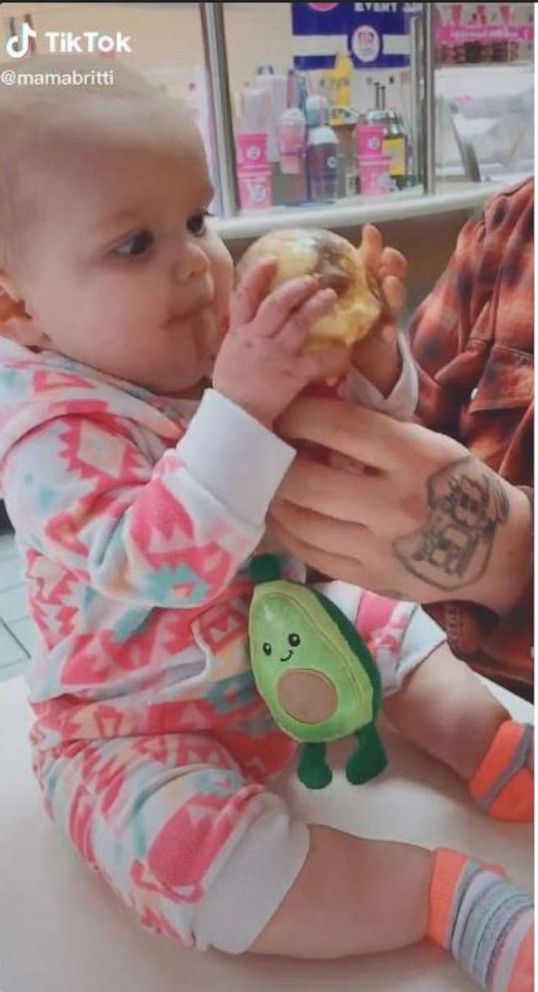 Brittani Jernigan shared a video of her daughter on TikTok at Baskin-Robbins. As soon as the girl takes one tiny taste of the gold medal ribbon, she was hooked, literally.
The baby's eyes immediately open wide and she clutches the massive scoop, pulls the frozen treat with towards her face and dives in for more.
Both parents could be heard in the video laughing hysterically at her reaction, and the dad, who was holding her, repeatedly tried to tell her to "let go."
"We thought it was hilarious, but to be expected with the personality of our daughter Blakely," her mom told ABC News.
The sweet video has racked up over 487,000 likes on the video-sharing social platform and has since received even more attention on Twitter, Facebook and Instagram.
"We still can't believe it's gonna viral, but think it's so amazing everyone gets a kick out of our baby like we do," Jernigan said.
Editor's note: This was originally published on Jan. 22, 2020.