Booze-infused pudding is the adult Jello shots we didn't know we needed
Booze-y pudding is a thing, so catch us spooning it up all summer long.
Spoonable Spirits is a woman-led and founded company that specializes in alcohol-infused pudding "shots."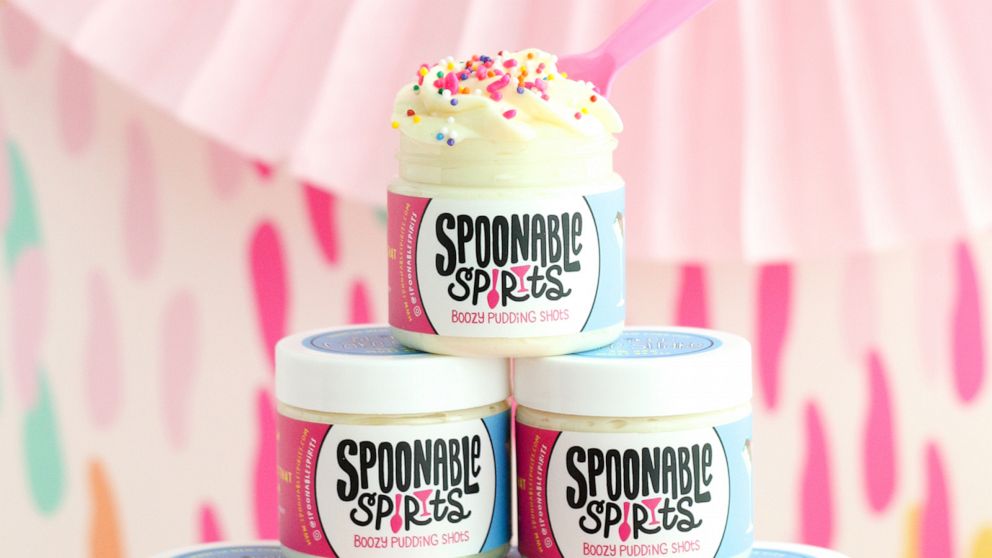 The inspiration for these creamy spoonfuls of gelatinous booze came from founder Kelli Lipson's college love of classic Jell-O shots, she told "GMA."
"I was in college and I used to make Jello shots, and everyone really loved them, so the idea kind of always stayed with me," Lipson said.
Lipson said she combined her heart for Jello shots with her love of cooking to create her original line of booze-infused pudding and Jello recipes that are sure to be a hit at any adult party.
"I went to go work for Food Network star Sandra Lee and from there I kind of just built on the idea ad I wanted to create something that adults could really enjoy and that was a treat made for them," she said.
The best part is the flavors -- from Spike Cake to Nutella Latte to Cranberry Cosmo -- there's definitely something for everyone. Each shot contains 5% alcohol.
They also come in specially packaged, ridiculously Instagrammable mini jars, which is why you may have seen them popping up on your feed.
"We've done a lot of collaborations with different influencers," Lipson said.